How to Deep Condition Hair at Home
We've all heard of deep conditioning, but does it actually work? How does it work? And how do we do it? So many questions. Luckily, we've got the full download on how to do deep conditioning: which products to use, how often to do it, and at-home deep conditioning masks to target your specific hair needs.
Does deep conditioning work?

We all experience dry, dull, or damaged hair from time to time. Heat, weather, and chemical processes strip our hair of its natural oils and leave it feeling less than happy. Luckily, there's a solution: deep conditioning.
How does deep conditioning work?

We all know that using conditioner regularly helps soften hair, smoothes the cuticle, and keeps hair hydrated. Deep conditioning does this and so much more. The product goes deep into your strands to restore moisture and improve texture and elasticity, making hair shiny, smooth, and protected from damage.


Deep conditioning at home: can you use regular conditioner?
If your hair needs an urgent deep conditioning moment, the good news is you can use your regular conditioner for a quick fix. We recommend coating hair in our
Intensive Repair Conditioner and leaving for up to 30 minutes.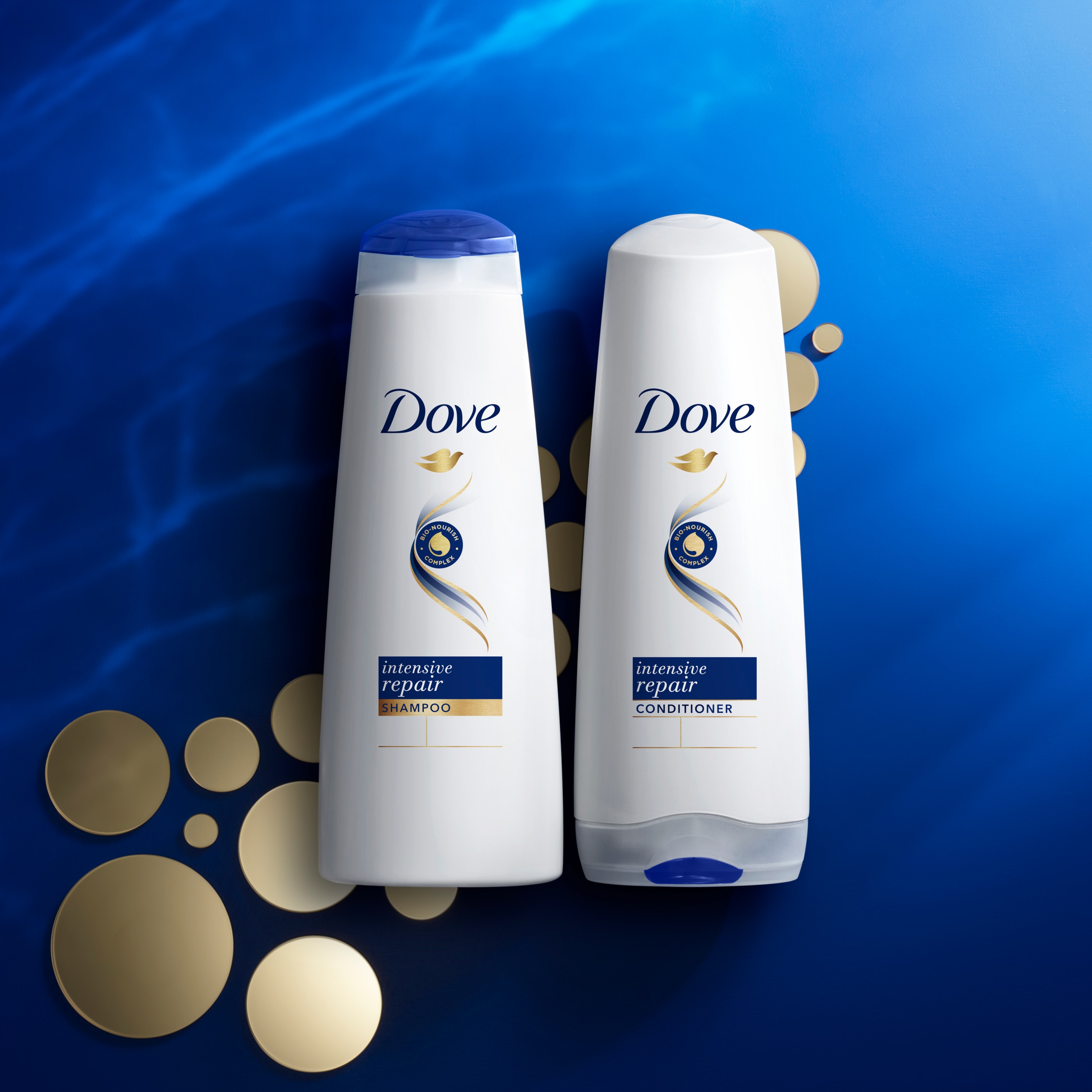 Homemade deep conditioner
For another quick fix, make your own at-home deep conditioning treatment from store cupboard ingredients. Choose your mask based on your hair needs.

For moisture
Mix equal parts honey and olive oil. Leave on your hair for 20 to 40 minutes.

For strength
Combine one egg yolk with two tablespoons of melted coconut oil. Leave on your hair for 15 to 20 minutes. Cool rinse.

For shine
Mash half an avocado with the same quantity of mayonnaise. Leave on for 20 minutes and cool rinse.

For growth
Mix one mashed banana and a tablespoon of honey. Leave on your hair for 20 to 30 minutes before rinsing.


How to do deep conditioning
Here's our helpful guide on how to deep condition your hair at home.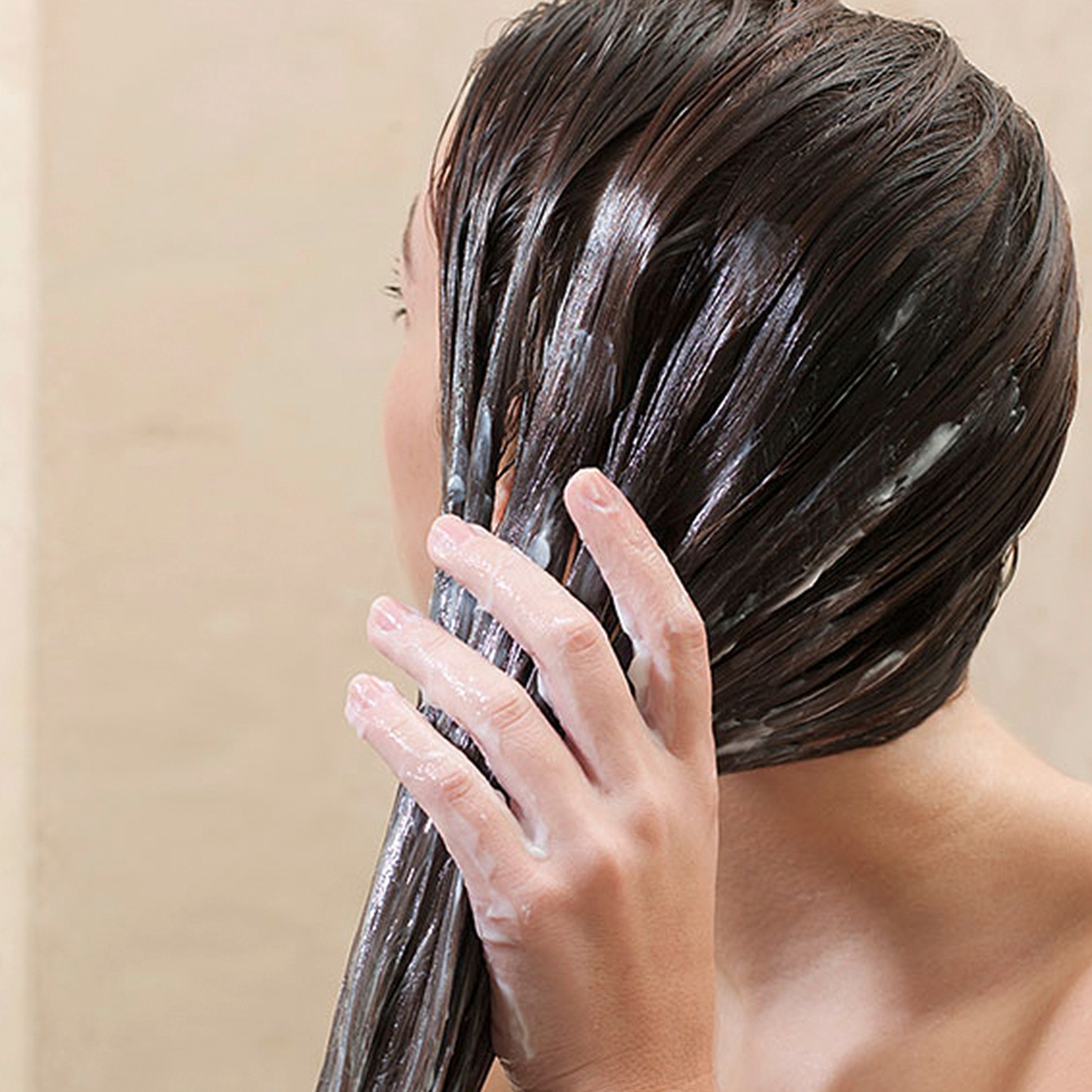 1. How should you choose a deep conditioning treatment that's right for you?
The first step in at-home conditioning is choosing a conditioner . Take our test to find out the perfect products for your hair type and goals.


2. How should you apply your deep conditioner?
To get the best results from your deep conditioner, soak wet, freshly shampooed hair with your chosen product. If your hair is really dry, you could do your deep conditioning treatment before you shampoo to help with detangling. Apply evenly and thoroughly, coating the hair and focusing on the ends where your strands are likely to need the most TLC.


3. How long should you leave your product on for?
Always follow the instructions, which usually range from 3 to-30 minutes. If you leave the product on for too long, you won't see any extra benefits and you might over-condition your hair and weigh it down. Pop a shower cap on to trap some heat and help your mask penetrate your hair shaft.


4. How should you finish your treatment?
All good treatments end one way: a cold rinse. It might feel a little chilly, but cool water smoothes the hair cuticle locking in all that moisture you've worked so hard for.


Deep conditioning tips
Deep condition at least once a week
Pop a face mask and a podcast on at the same time
Use a hairdryer on low to help the ingredients work their magic
If your hair feels limp or greasy after, try using a lighter product or leaving it on for a shorter time
Hello, what are you looking for?
When it comes to your body, love the one you're with
Beauty is an all-ages show