Dry Hair? Say hello to good hair days with our dry hair solutions
Are you wondering why your hair is so dry? You're not alone. Anything from the weather, the products you use, and how you treat and style your hair can leave it feeling a little thirsty. The good news is there are tons of simple but effective dry hair solutions to get your hair looking its shiny best. From giving your wash day routine the glow-up to ultra-nourishing masks, your hair will be looking glossy and healthy in no time.
What makes hair dry?
We all know the feeling, when hair becomes a little dry and lackluster. It's nobody's favorite. If you want to revive your shiny tresses or say bye to breakage in the shower, you're in the right place. What causes hair to lose its shine? And what can you do for your dry hair? We've got the lowdown for you.

Sun, sea, and swimming
We all love summer, but just like your skin, being out in the sun all day can make your hair feel dry. In winter, cold temperatures can also strip your hair of moisture. And if you're a swimmer, chlorinated and saltwater might be the reason why the ends of your hair are dry. Luckily, there's an easy way to preserve your glossy locks.

Styling your hair, your way
Straight, curly, blonde, dark: who doesn't love experimenting to achieve the hair of our dreams. But with all those heat styling tools and chemical treatments, it's no wonder why our hair is so dry all of a sudden. Don't worry, we aren't going to tell you to quit hot tools and coloring. But we do have some tips to help your hair stay looking its best no matter what.
It's in our genes
Those of us with curly and wavy hair, our locks are naturally drier than our straight sisters'. This is due to the curved cuticle layer, which loses moisture more easily. Fear not. There's still lots we can do to quench dry hair.

Solutions for dry and damaged hair

There's no doubt that prevention is better than cure when it comes to parched hair. Here are some great solutions for dry hair to bring back the smoothness and shine you love.

Go big on moisture on wash day
Wash day is about more than just getting your strands sparkly clean. It's a chance to add lots of moisture to your hair. Essentials like our Daily Moisture Shampoo and Conditioner cleanse your hair while encouraging your cuticle to lie flat. This protects your strands and helps keep sebum – nature's hair oil – locked in.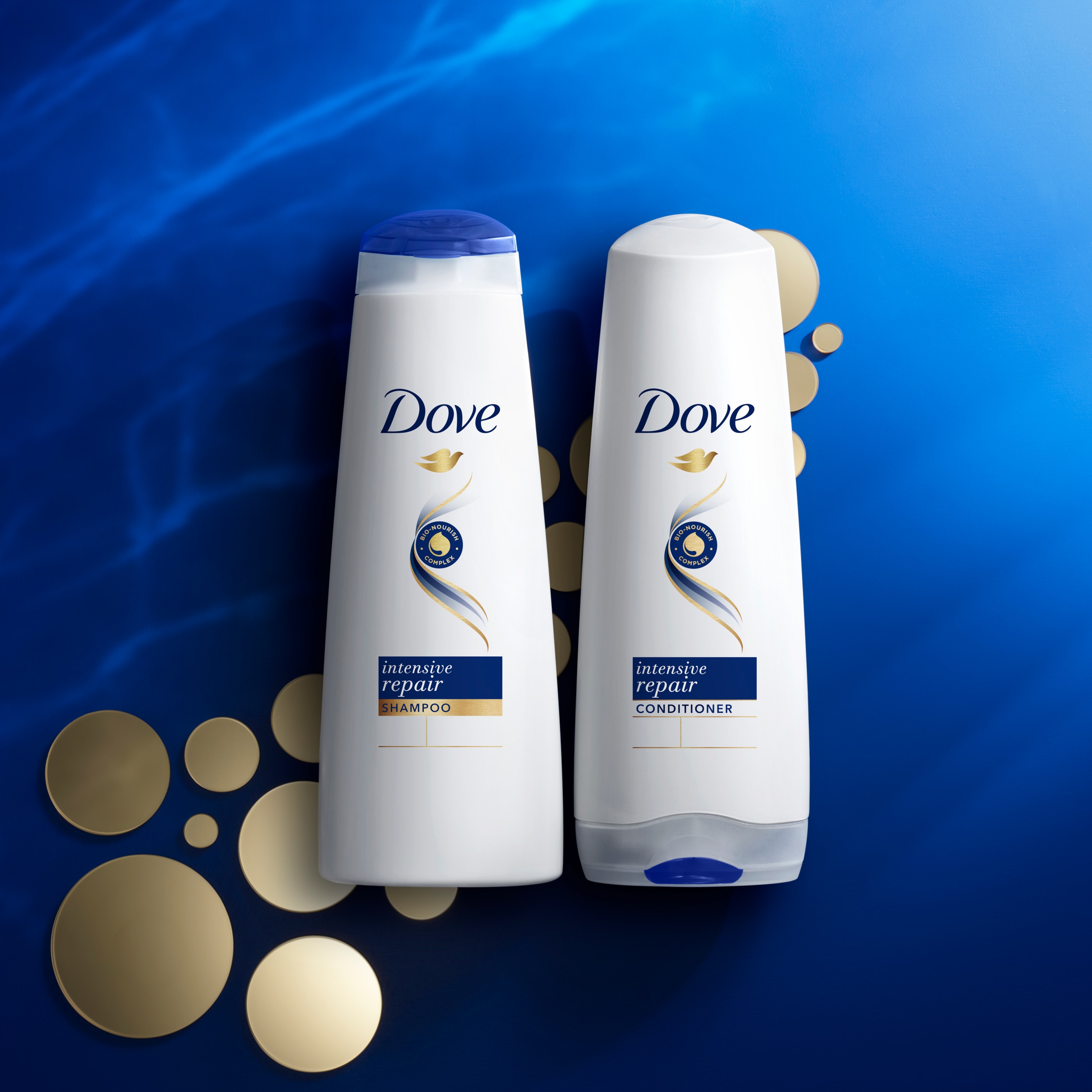 Ease off the heat
Much as we love it, heat styling can leave our locks a little dry. But rather than part ways with your wands and tongs, try these top tips to minimize damage: Keep your dryer 6 inches away from your hair on a low heat setting Straighten or curl smaller sections of hair to avoid burning the top layer. Focus on one section of hair for a maximum of 15 seconds. Use Dove Heat Protection Spray before styling to create a protective barrier for your hair,

Protect your hair
When the sun comes out, pop a hat on or wear a silk scarf to cover your hair in style. When the sun goes down, try sleeping on a silk pillowcase. Silk not only feels amazing, it absorbs less moisture from your hair than cotton.

Try a mask
When it comes to dry hair solutions, masks are your new best friend. Try our Intense Repair Conditioner to build strength into your hair. Perfect if you're prepping for a special occasion.

Long-term care
Now that you've got your no-more-dry-hair daily routine down, keep your hair soft and shiny for good by cutting down on chemical treatments and dyes; getting regular trims; and deep conditioning once a week.
Hello, what are you looking for?
When it comes to your body, love the one you're with
Beauty is an all-ages show