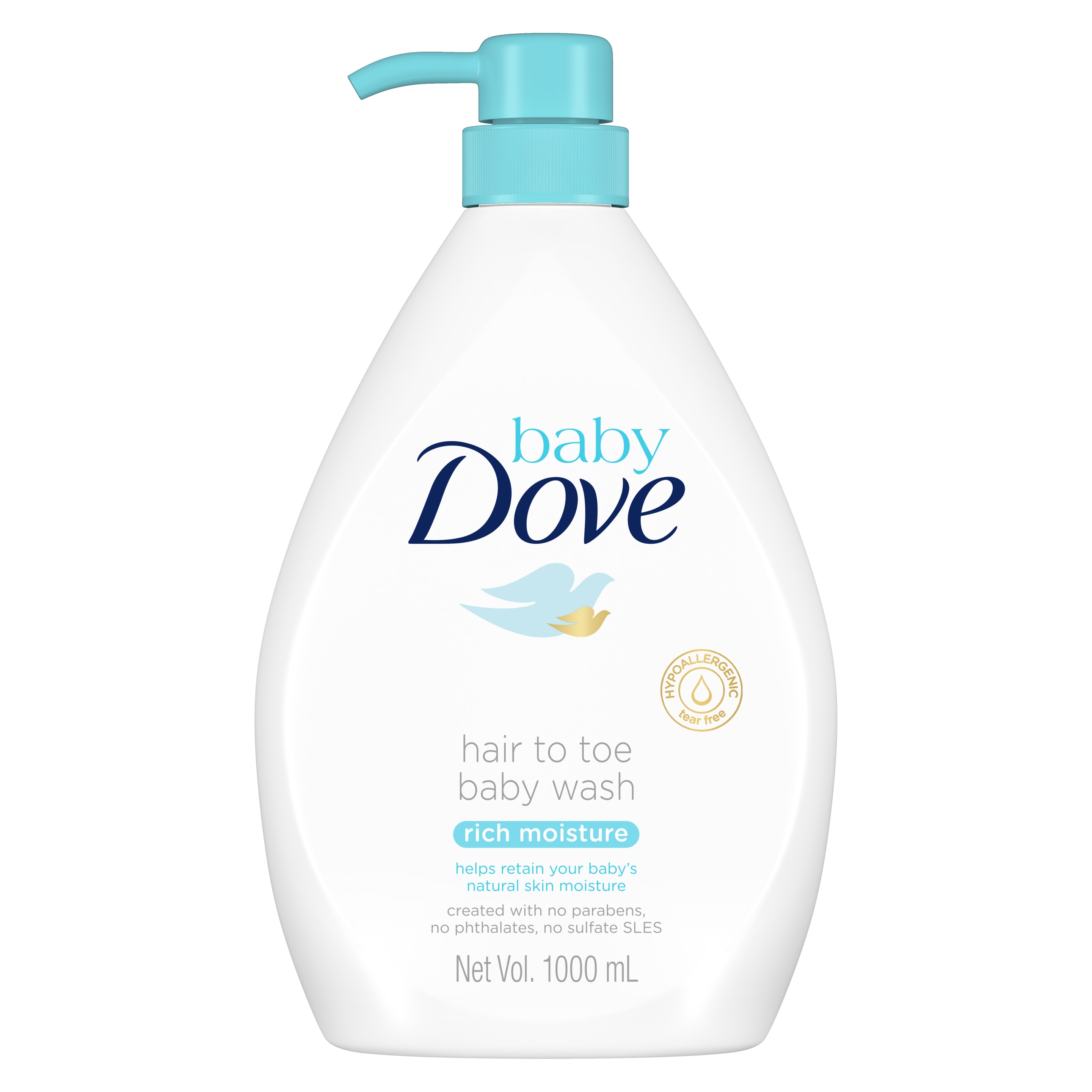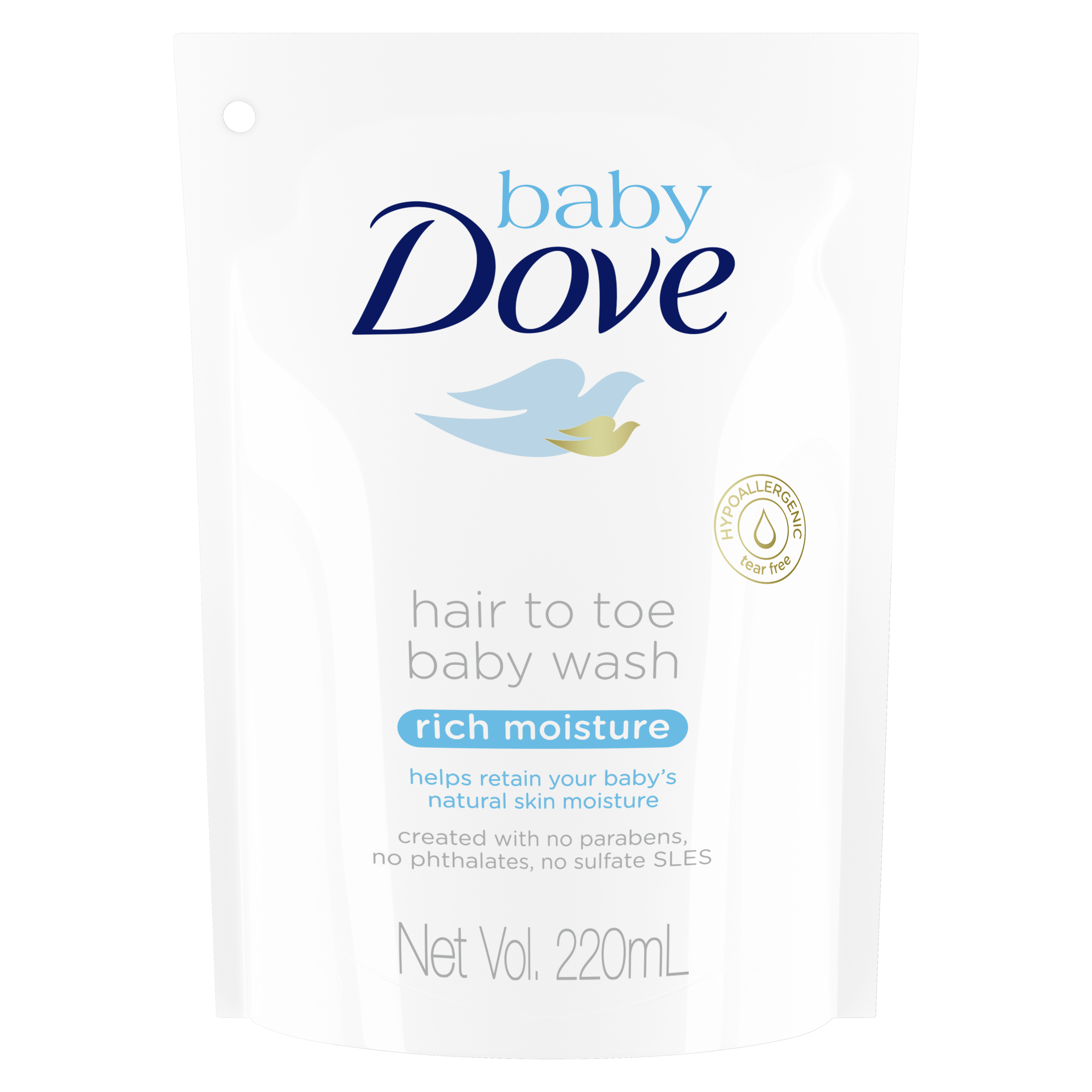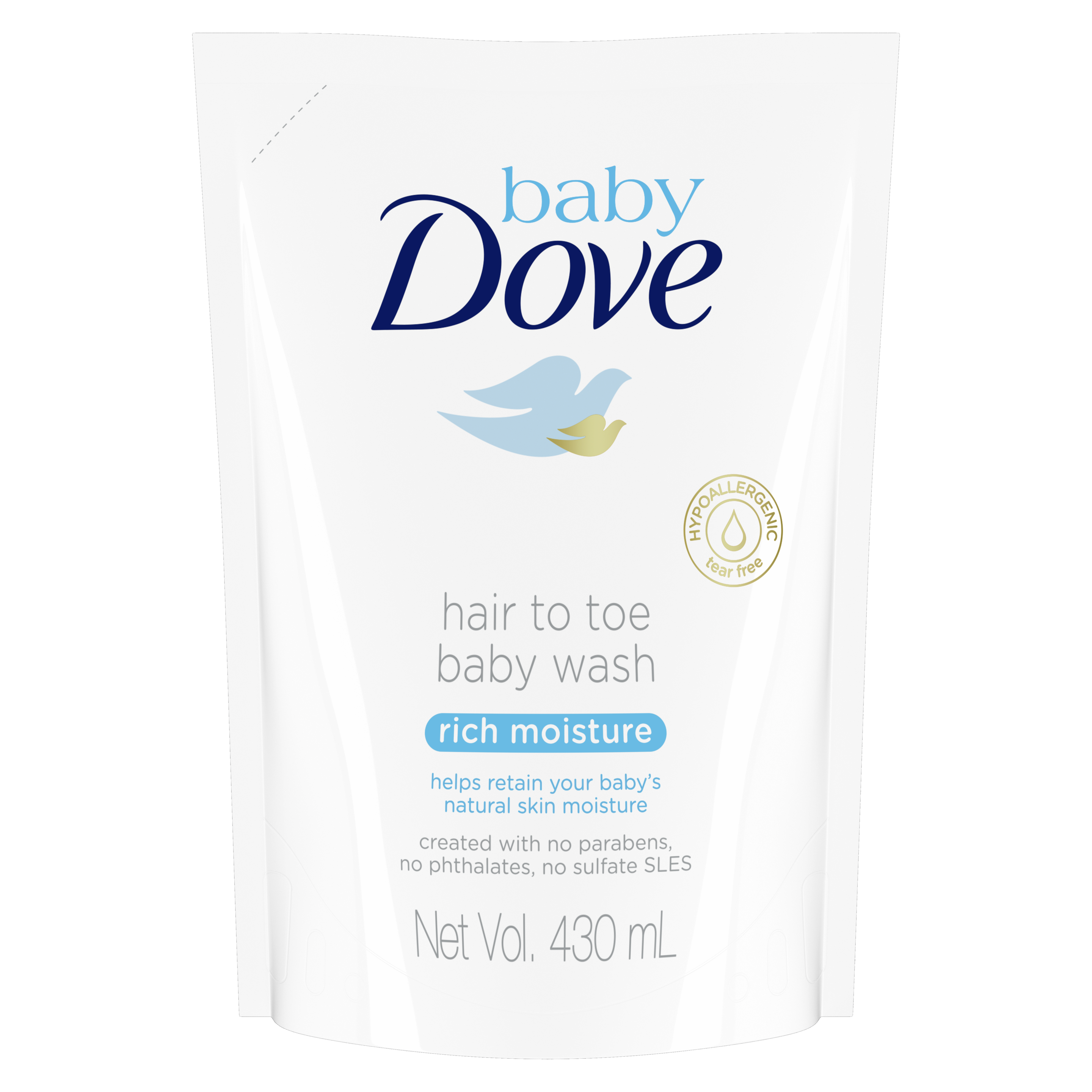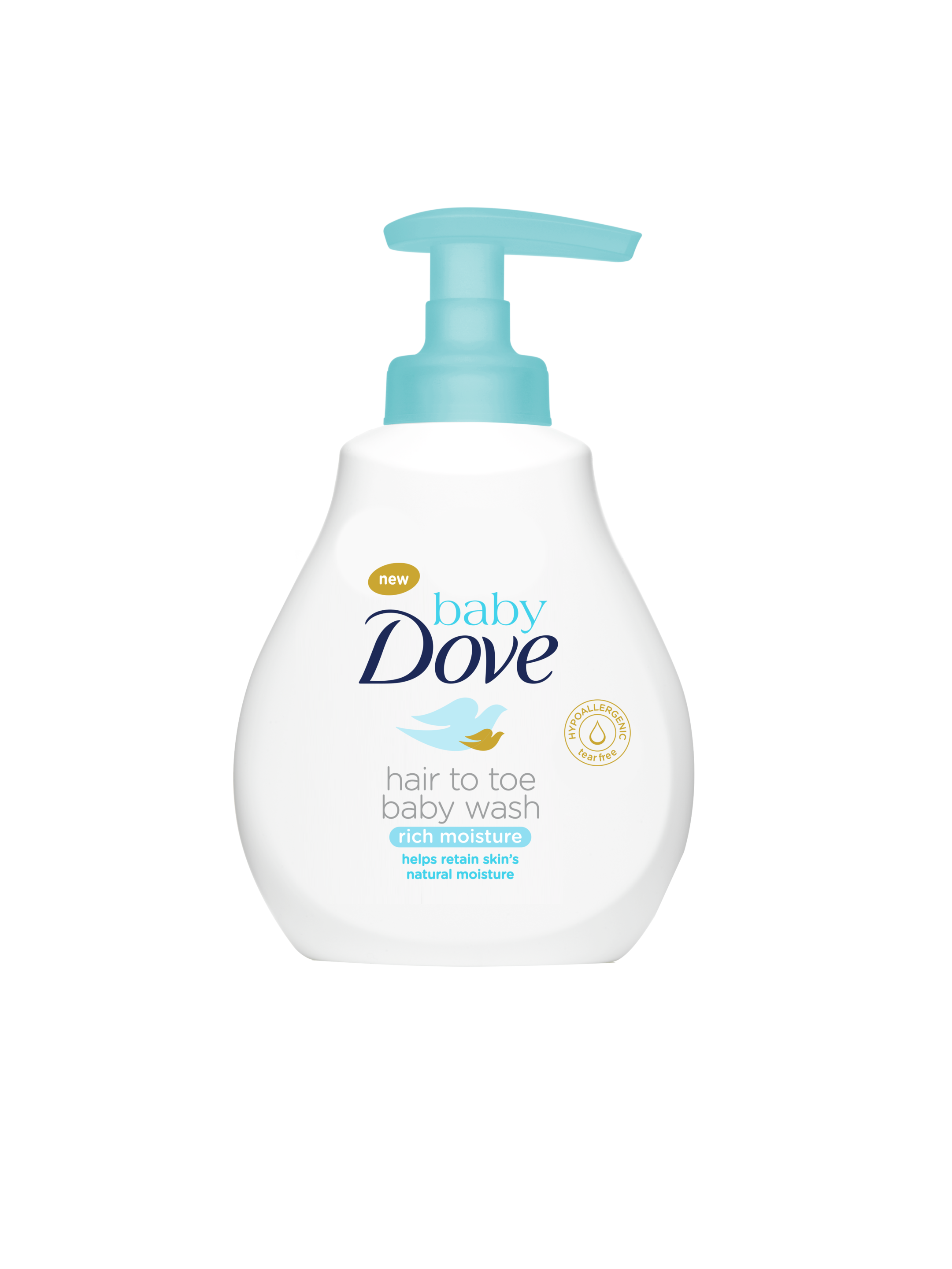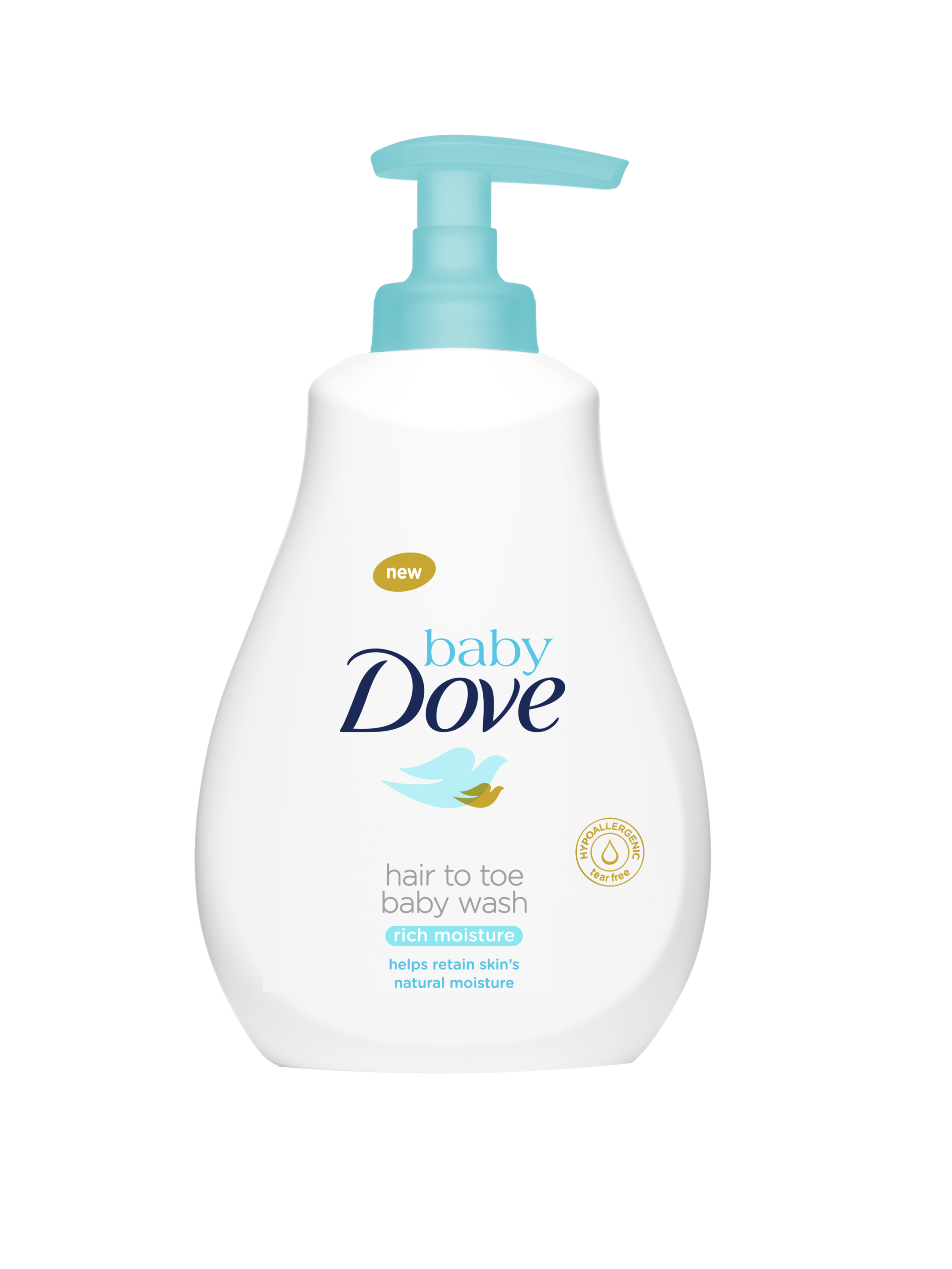 Baby Dove Rich Moisture Hair to Toe Wash 1L
Use Baby Dove Hair to Toe Baby Wash Rich Moisture to help retain your baby's natural skin moisture. It's a safe baby bath soap.

* Dermatologically and ophthalmologically tested


Baby Dove 1L Rich Moisture helps replenish important nutrients that help skin retain its natural moisture. With a rich, creamy lather, it leaves baby's skin feeling clean and soft. 


Water, Glycerin, Cocamidopropyl betaine, Sodium Lauroyl Glutamate, Acrylates/C10-30 Alkyl Acrylate Crosspolymer, Benzoic Acid, Caprylyl Glycol, Citric Acid, Coco-Glucoside, Glutamic Acid, Lauric Acid, Perfume, Sodium Benzoate, Sodium Chloride, Sodium Hydroxide, Sodium Laurate, Sodium Methyl Lauroyl Taurate, Sodium Methyltaurate, Stearic Acid, Styrene/Acrylates Copolymer, Tetrasodium EDTA

The best way to care for your baby? Your way
There are no perfect mums. Only real ones