How to prevent split ends in curly hair
Just like other hair types, curly hair sees the odd split end from time to time. Heat, chemical damage, and friction can all leave hair feeling a little tired. Find out how to fix your curly split ends in a hurry. Then read on to discover how to prevent split ends in your curly or natural hair. From choosing the best products to brushing and washing to minimize breakage, your curly hair will be back to its glorious best in no time.
What causes split ends in curly hair?
First off, finding split ends in your curly hair is nothing to feel bad about. Think about how long that hair has been on your head. How many seasons, swims, jumpers, hairstyles, hats, and washes it's seen: no wonder your strands are feeling a little delicate.

Your hair has several layers. The outer layer – the cuticle – protects your hair from damage and locks in moisture. Things like heat, friction, and dryness weaken that cuticle, which is how split ends come about. Added to that, curly hair can be extra fragile and more prone to tangling. Don't let splits get you down; find out how to avoid split ends in curly hair here.

How to fix curly split ends
If you're rushing out the door and need to look your best but damaged curly hair is holding you back, don't stress. Using a shine spray or oil on your ends will seal in moisture and disguise them until you can make it to the salon.
Get a cut
Regular trims are your new best pal when it comes to ditching your curly hair dead ends and preventing splits. Amazingly, cutting your hair will even help you grow it over time. See your stylist every two months and ask for as little as ¼ to ½ an inch off to keep your hair both healthy and long. Of course, prevention is better than cure when it comes to those pesky split ends. Read on to discover our hacks for keeping hair strong and shiny.

How to prevent split ends in curly hair
We're all about helping you keep those splits at bay. So, with that in mind, here are our top tips for how to prevent split ends in natural and curly hair.

Slow down your daily routine
From work, to gym, to bar, to date, when we're washing and styling our hair on the regular, we need to treat it with care. Use a proper detangling brush or a wide-tooth comb to tease out knots gently. Scrunch your freshly washed hair with a microfiber towel or cotton t-shirt. Use non-snag accessories to create loose styles that are easy on your follicles. And when it's time to go to bed, lay your head on a silk pillowcase to minimize nighttime friction.

Step away from the heat (sometimes)
Hot styling tools help us achieve volume, maximize our curls or go straight when we feel like it. But heat styling can also make hair dry and more prone to split ends. Before binning your hot styling tools, try these pro tips for a guilt-free blow-dry.

Cool it: Use a lower heat setting
Go back to your roots: Focus your efforts on the roots, the healthiest part of the hair
Split 50/50: Part air dry, part blow dry to keep your hair feeling hydrated
Use chemicals with care
Dyes, relaxers, and perms look amazing in our curly hair, but they can make it feel a little dehydrated. Before and after your salon visit, plan lots of moisturizing and protein-rich treatments to strengthen and nourish your tresses.

Choose the right products
You want to get as much moisture into your hair to keep it looking glossy and vibrant. Also, hydrated hair is less likely to split. Amplified Textures Super Slip Detangling Conditioner and Amplified Textures Moisture Lock Leave-In Conditioner are two great options for your curls.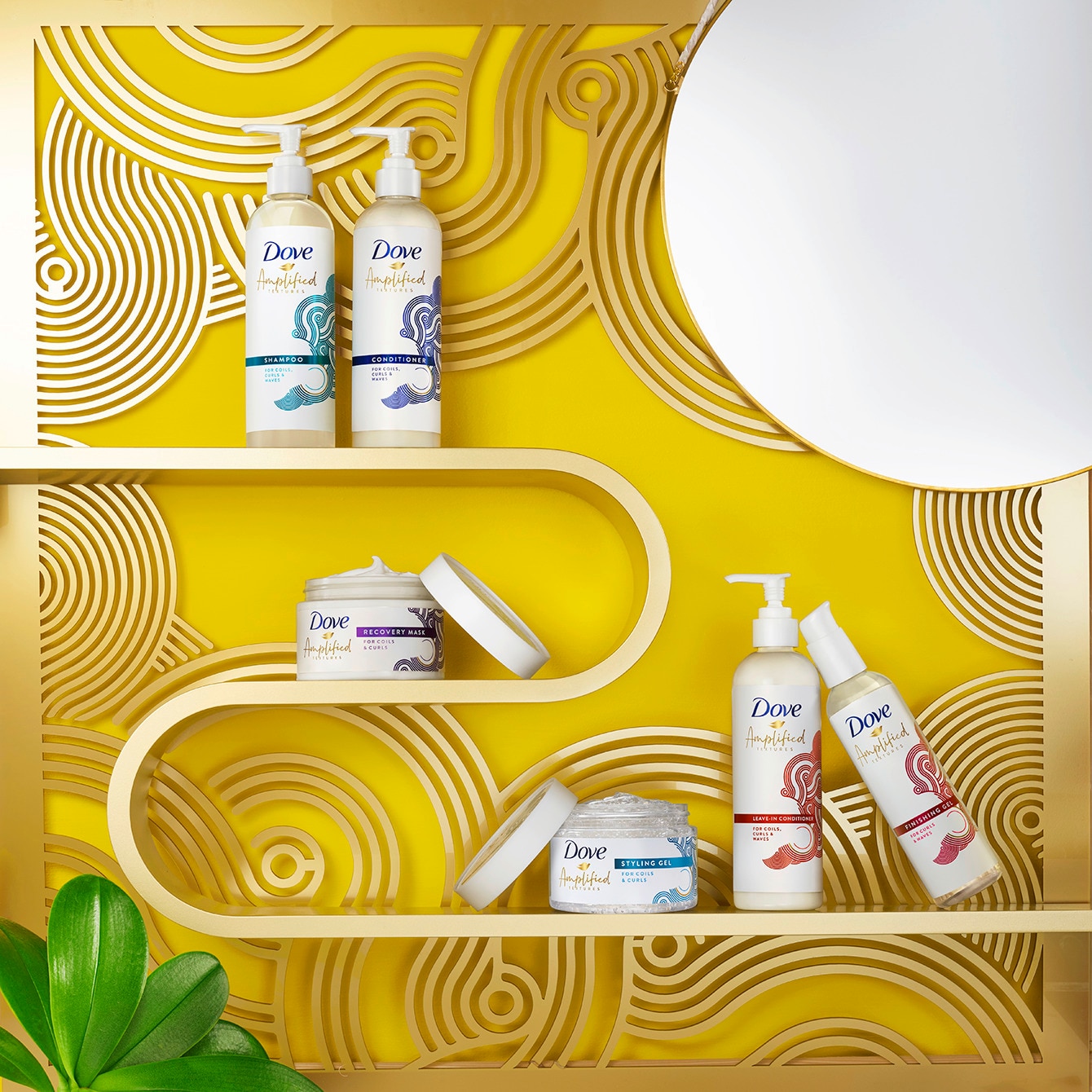 Get an anti-split end cut
Dove Celebrity Stylist Mark Townsend says, "I recommend trimming curly hair when it's damp. When hair is fully wet, the curls get weighed down and it may be hard to gauge the lengths as you trim. However, curly hair does need some moisture when being cut because of the way bonds are formed. If there's not enough moisture while trimming, the ends could get damaged."
Hello, what are you looking for?
When it comes to your body, love the one you're with
Beauty is an all-ages show