Tamiya's postpartum journey
We're on a mission with Postpartum Support International to raise awareness of the emotional changes that women can experience postpartum. This is Tamiya's story.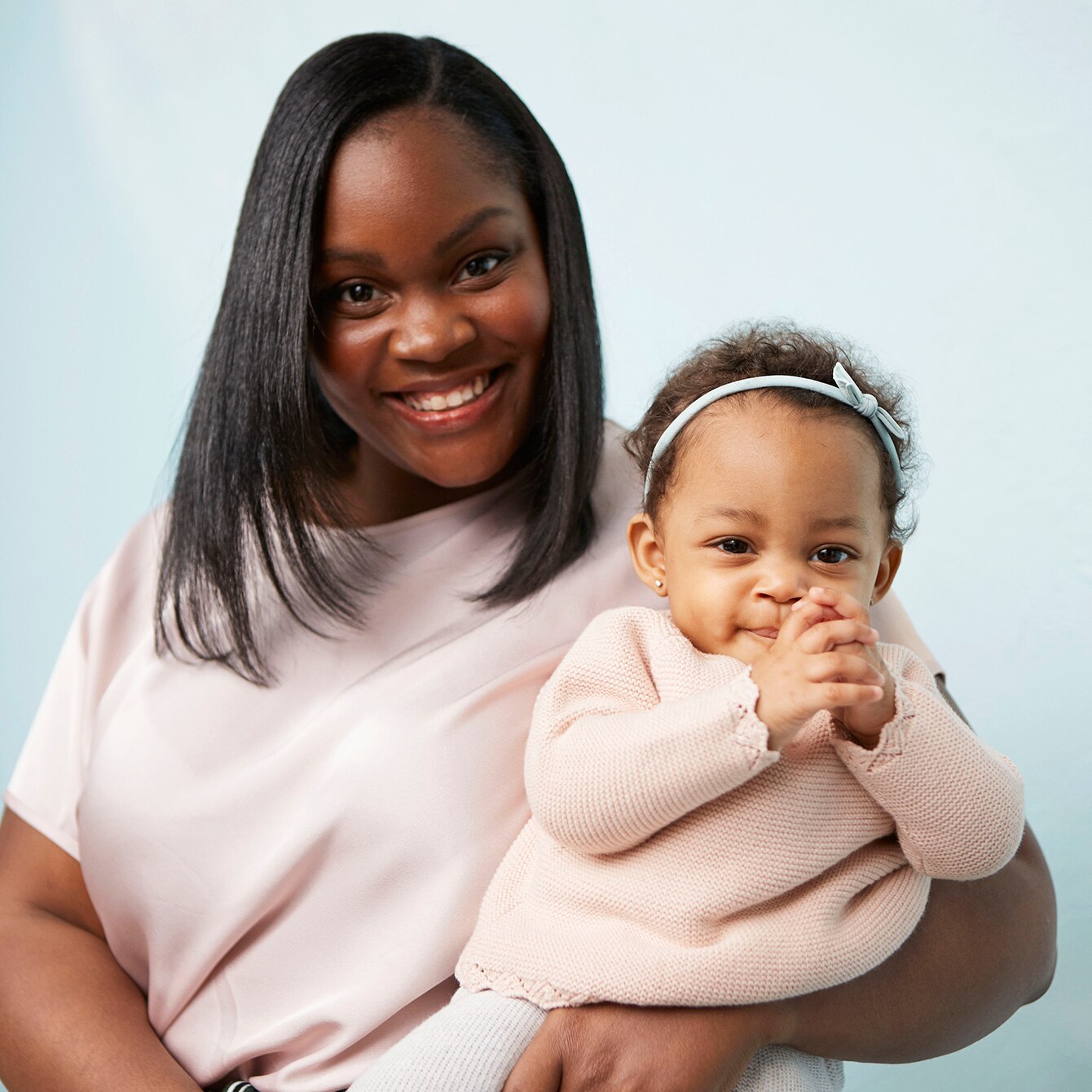 Even though Tamiya always knew there was no such thing as a 'perfect mom', she still didn't expect to experience the ups and downs that came after giving birth.
"To be honest I was just so overjoyed to be a mother I didn't really have a "vision board" of what motherhood would look like for me. In hindsight, I think I should've had more expectations of what self care infused into motherhood would be like…because postpartum burn out is a real thing. I always knew there was no such thing as a perfect mom, however I felt a lot of pressure to be a mom that had a perfect kid. When I brought her home from the hospital I literally felt nothing, like I was just going through the motions of taking care of this tiny human. And on top of that, I cried about everything."
With her career background, Tamiya was familiar with the signs and symptoms of postpartum depression and postpartum anxiety, but didn't realize she was experiencing them herself.
"My career is in Reproductive and Perinatal health, so how could I be experiencing these things…is what I thought to myself. I felt like I had to hide how I felt because so many people were looking at me to be okay…as an example on how to 'not suffer'".
Having been through the challenges of postpartum pressures, Tamiya has some words of wisdom, and tips for postpartum depression and anxiety to share with other parents:
"Talking about this experience with other moms felt like a breath of fresh air. When you have a baby there are many people who say things like "let me know if you need anything" which as moms we never do…so to talk with other moms who have gone through or are going through a similar experience made me feel not alone."
To find out more about Tamiya's journey, follow her on Instagram @yourmommybff.
You are not alone – postpartum pressures are real and there is always help available.
Hello, what are you looking for?
The best way to care for your baby? Your way
There are no perfect moms. Only real ones