Postpartum pressures: Elizabeth's story
Postpartum pressures can affect every new parent – that's why we're working with Postpartum Support International to break the stigma. This is Elizabeth's story.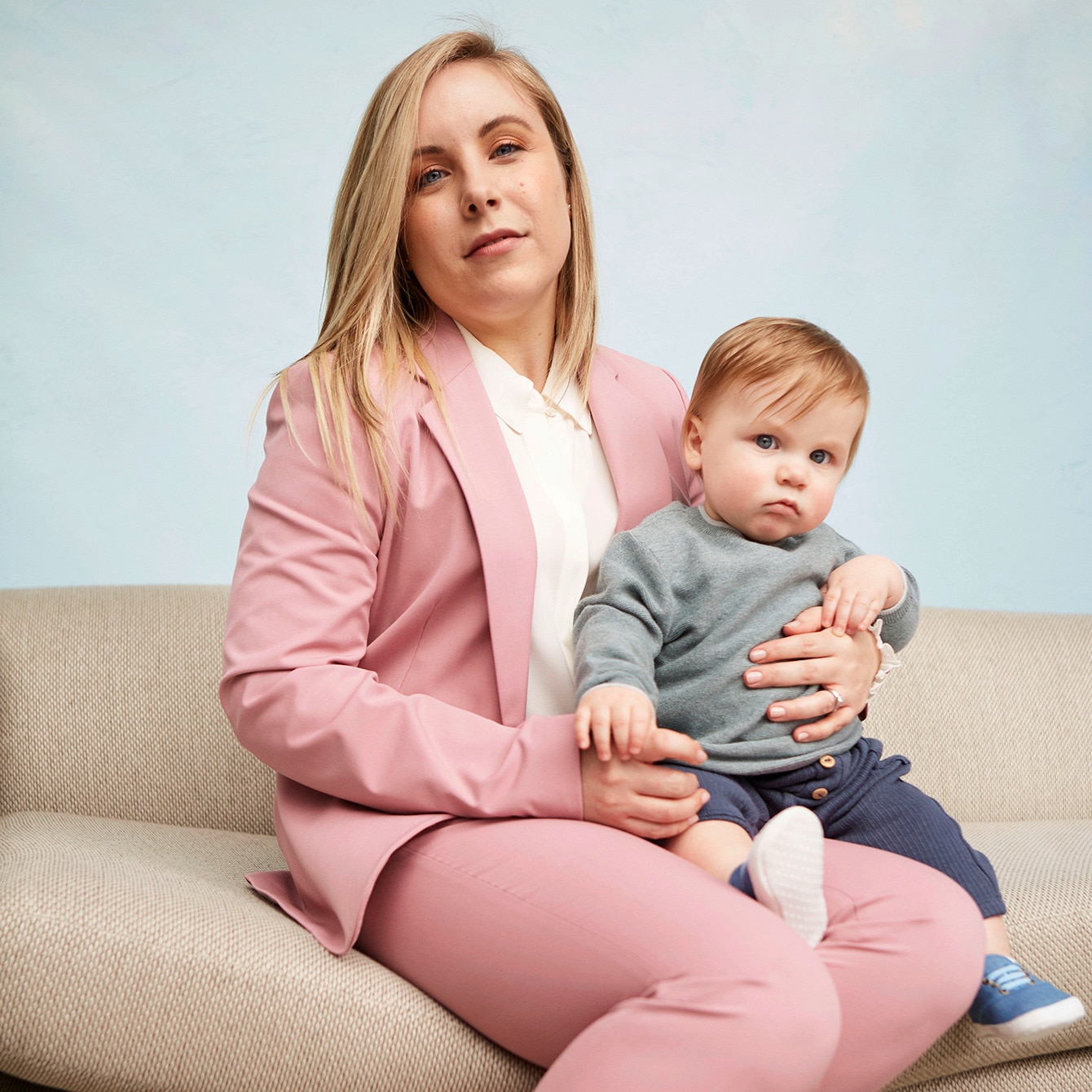 Social media played a huge part in Elizabeth's experience of postpartum anxiety. Once she gave birth to baby Jack, seeing other people's motherhood highlights reels only made her question herself more.
"I had an unrealistic expectation that my baby was going to sleep through the night, nurse like a champion and be constantly smiling and cooing. Boy was I wrong!
I remember seeing Instagram and Facebook posts of new mothers with their hair and makeup done and thought to myself 'I barely had enough time to brush my teeth and comb my hair...how can they possibly look like that?'"
For Elizabeth, there was a memorable turning point that helped her recognize she was experiencing more than just everyday worries, and that it might be postnatal anxiety.
"I realized I had PPA/OCD when I told my husband that I got up 20 times in the middle of the night to make sure our daughter was breathing. I was experiencing terrifying intrusive thoughts as well. I knew something was wrong then and there. I am a full time psychiatric therapist. I was embarrassed that I didn't recognize the signs myself."
And discovering the power of community in postpartum depression and anxiety support groups helped her find the connections she needed.
"I would like mothers to know that they are not alone and there is no shame in getting help. That they are not "crazy." That these feelings are temporary. When moms can band together and openly discuss postpartum depression / anxiety / OCD, that's when the word gets out and can break the stigma."
To find out more about Elizabeth's journey, follow her on Instagram @momdontstop.
You are not alone – postpartum pressures are real and there is always help available.
Hello, what are you looking for?
The best way to care for your baby? Your way
There are no perfect moms. Only real ones