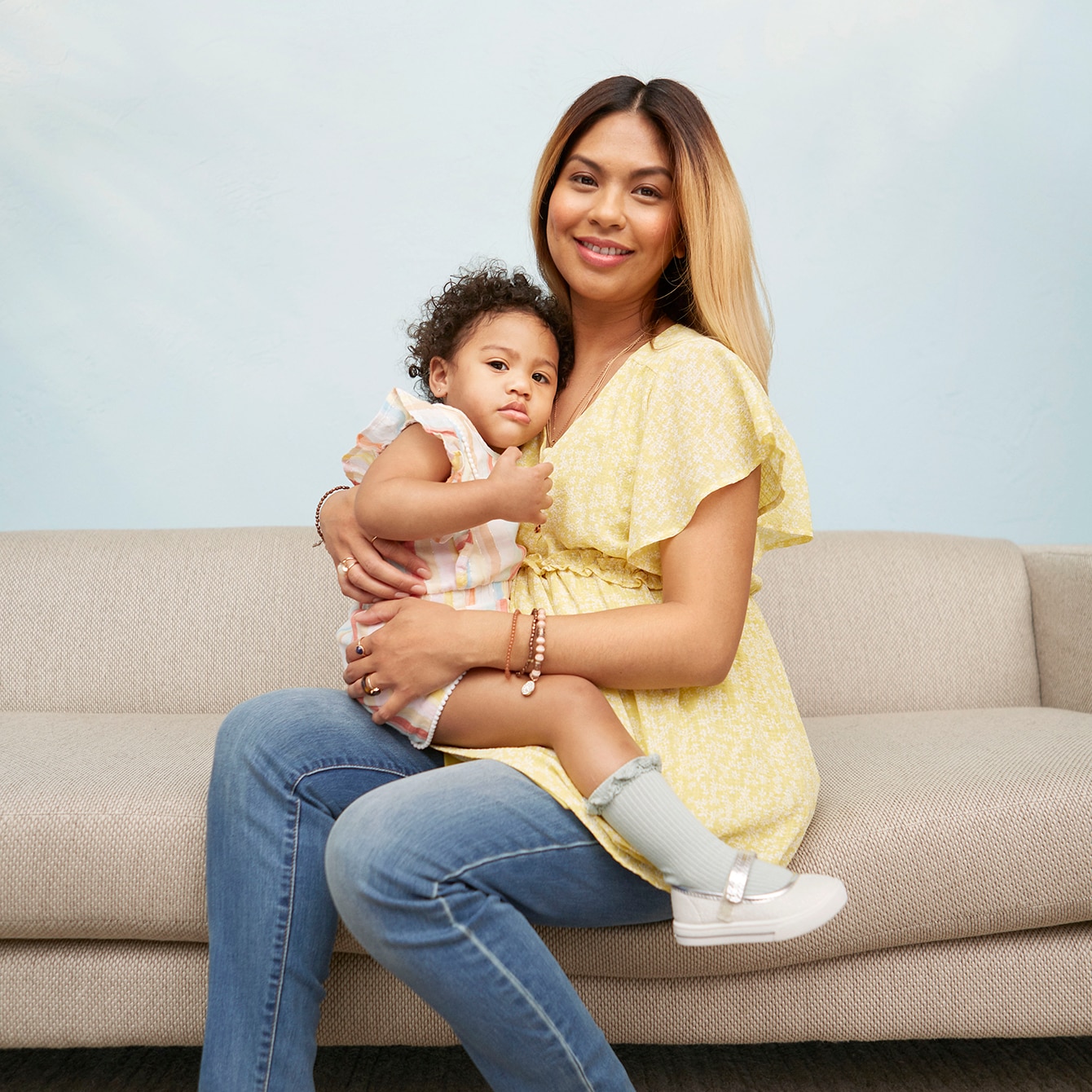 Nicolette knew that becoming a mother could have its challenges. But the glossy versions of motherhood she was so used to seeing in the media didn't prepare her for what the journey would really be like.
"I expected to go through changes, but no parenting or childbirth class could really explain the changes that would happen to me and my family once I gave birth and took my baby home. Society expects for mothers to be able to do it all. The perfect mom can't have depression or anxiety. She can't be overwhelmed because she has to take care of her children. She can't have a mental illness because she's supposed to be strong for her family."
When her first child was born, Nicolette struggled to name what she was experiencing. But once she had her second child, she knew how to deal with postpartum anxiety, and get the support she needed.
"The very first time I realized it was a few months after my first child was born. It never occurred to me that I had anxiety and I didn't seek help for it. When it came to my second time around I didn't feel ashamed anymore.
When I was more aware of my postpartum depression symptoms from my second child I spoke more vocally to my OB/GYN and she was able to set up intervention for me. I wanted to get a handle on everything as soon as I could. I wanted to feel okay. Speaking about it confidently made me see myself more and who I am as a mother.
The best thing to do is acknowledge it and accept it. There is help out there for us, but if we don't utilize it there would be no reason to have it at all. We have to learn how to not be scared of it when it comes."
You are not alone – postpartum pressures are real and there is always help available.
To find out more about Nicolette's journey, follow her on Instagram @nikamay.
Hello, what are you looking for?
The best way to care for your baby? Your way
There are no perfect moms. Only real ones