7 game-changing tips to prevent split ends
Most of us have had a split end or two in our lives and they can definitely get in the way of your gorgeous hair goals. That's why we've put together eight game-changing tips for preventing split ends. They're the only tips you'll ever need: from hair care to hairstyles to falling asleep. Find out how to avoid getting split ends and enjoy your hair at its beautiful best.
What causes split ends
Split ends are those tiny forks that appear at the tips of our hair when it's feeling a little delicate. Most of us will get a few split ends at some point in our lives. The good news is there are lots of simple but effective ways to keep your hair healthy, strong, and split end free.

How to prevent split ends in hair
Ready to banish split ends in favor of strong and shiny strands? Here are our top tips to prevent split ends.
1. Hair care techniques to ward off split ends
Avoiding split ends is all about treating your hair with maximum care. Friction and roughness in our routine can cause breakages which encourage split ends to form. Armed with a wide-tooth comb, opt for gentle detangling, careful massaging of products into your scalp, and dabbing or patting hair dry with a microfiber towel or cotton t-shirt.

2. Hairstyles to prevent split ends
Did you know your choice of hairstyle could be contributing to your split ends? Loose hairstyles that don't tug on the hair, held in place using non-snag accessories, still look great and help keep your hair strong and healthy. In winter, a loose plait will help protect your ends from the drying effects of cold air. When summer comes, cover up with a hat or headscarf to avoid frying your hair while you soak up those rays.

3. Banish dry hair, banish split ends
Split ends happen more often on dry hair. Knowing how to prevent dry hair helps avoid split ends and keeps your hair soft and glossy. Use a moisturizing conditioner when you wash your hair as well as a hair mask once or twice a week.

4. Turn down the heat
Heat tools give you style, volume, and shine; it's true. But they can dry your hair out and strip it of proteins, making it a split-end playground. Your best defense is to dial down the heat on your hot tools. Apply Dove Heat Protection Spray before going near a heat styler and always fit the attachments. They create an extra protective barrier between your hair and the heat.

5. Skip a treatment
Dyeing, perming, relaxing, and bleach: it's fun to experiment, but over time and repeated treatments, they can weaken hair and cause split ends. Don't stress. All you need to do is extend the time between treatments and give your hair a nourishing boost following your salon visit. Dove Anti-Frizz Oil Therapy Hair Mask will be exactly what your hair needs to recover.

6. Sleep on silk
Not only will you feel like a movie star, sleeping on a silk pillowcase will protect your hair from any tossing and turning you get up to in the night. You'll wake up well-rested and with 'ready to go6' hair.

7. Products to prevent split ends
Stop split ends in their tracks by adding repairing products to your hair care routine. Our Intensive Repair Shampoo and Conditioner prevent up to 90% of damage before it happens. Dove Celebrity Stylist Mark Townsend adds, "After washing your hair, rinse with cold water to seal the cuticle. This will keep hair smooth and result in less breakage."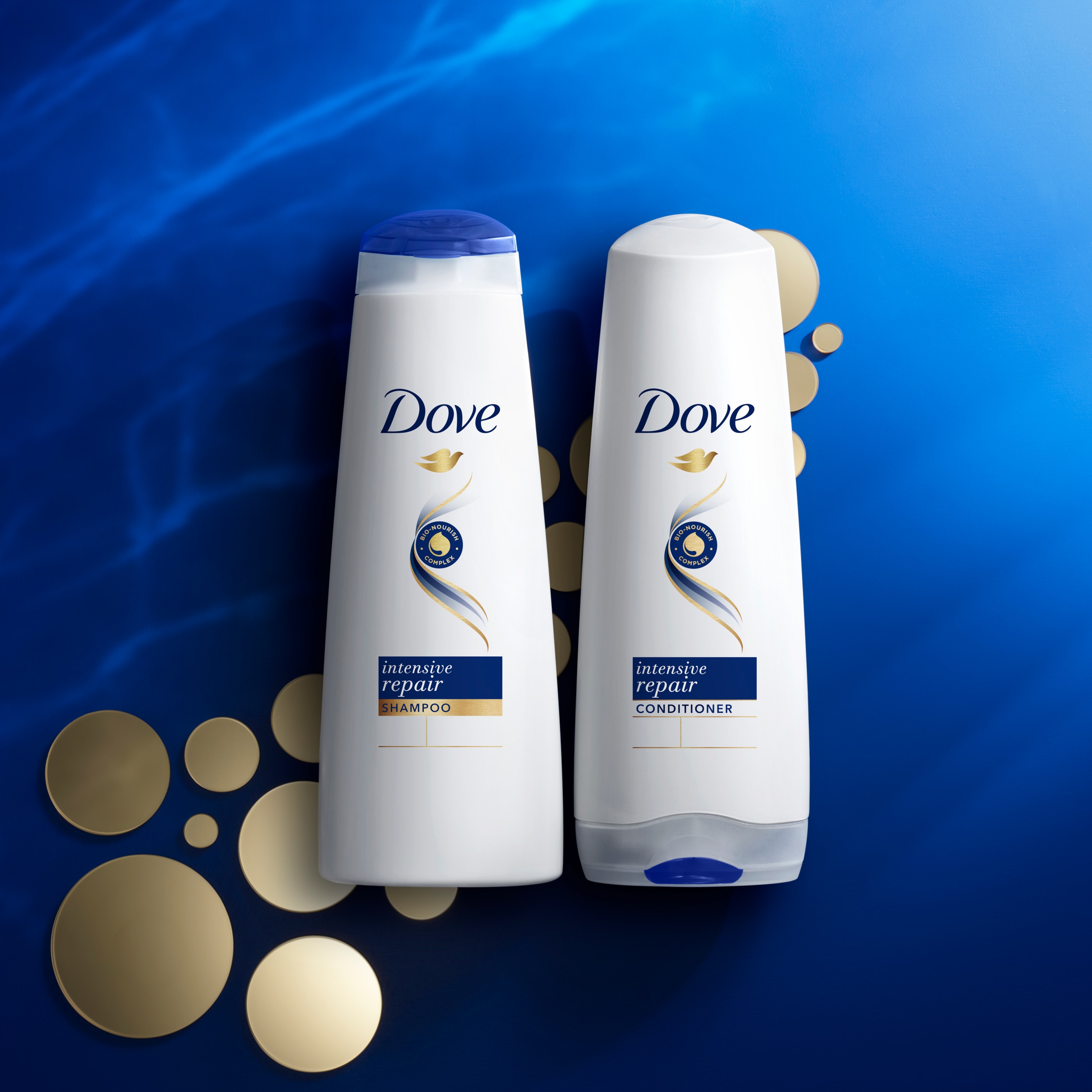 Hello, what are you looking for?
When it comes to your body, love the one you're with
Beauty is an all-ages show