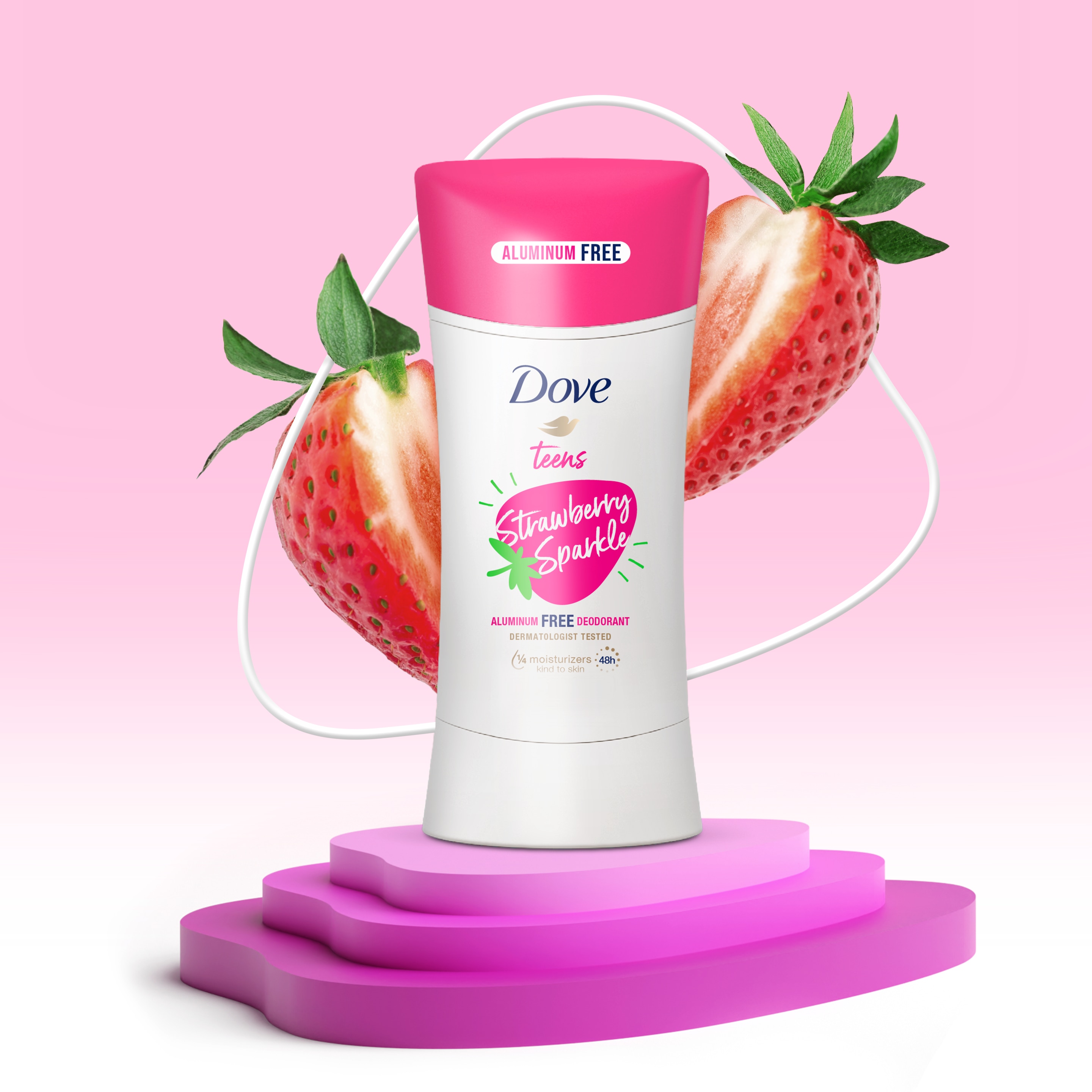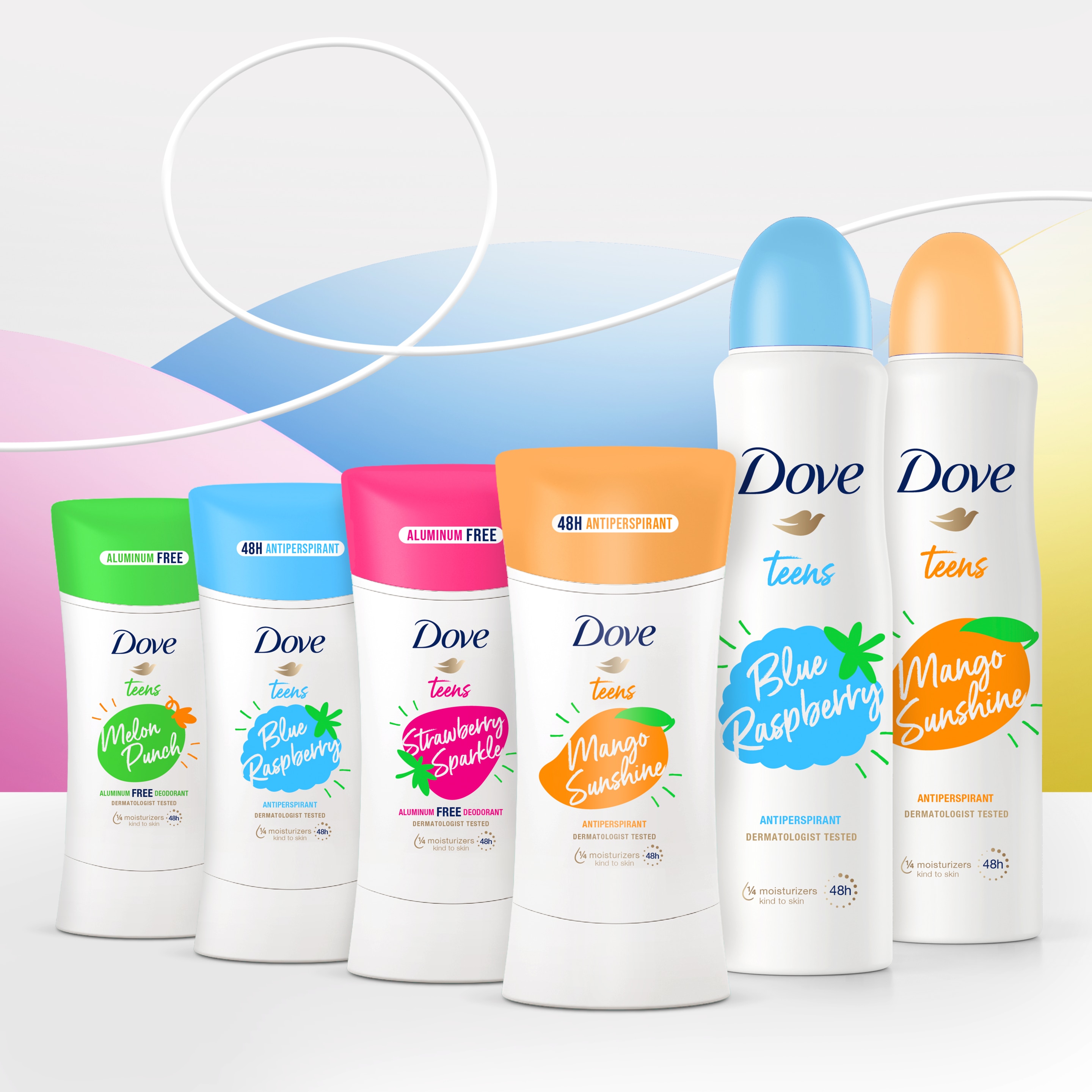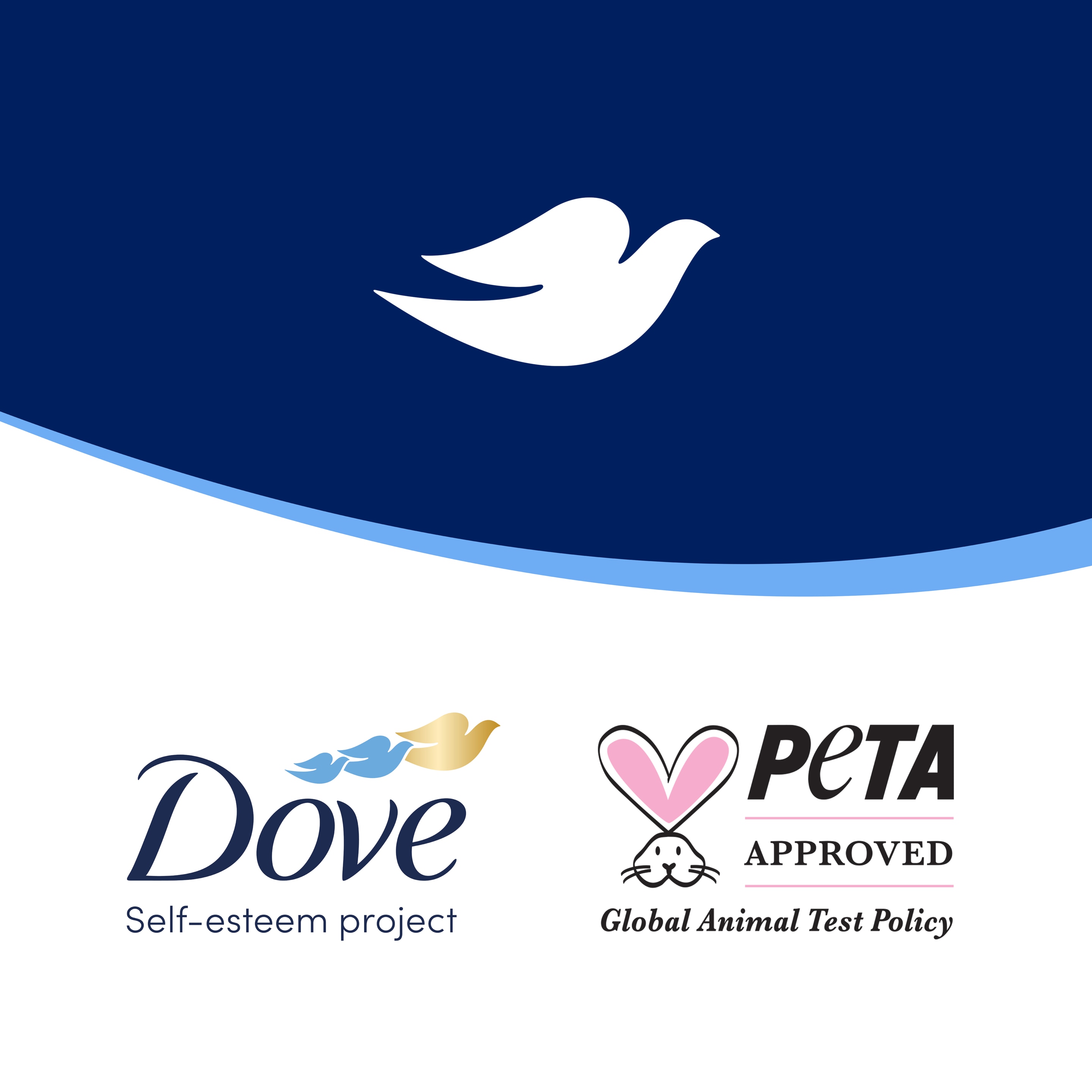 Dove Teens Aluminum-Free Deodorant Stick Strawberry Sparkle
A 48-hour, dermatologist-tested aluminum-free deodorant with a fresh strawberry scent, specially designed for teens.

• Aluminum-free deodorant stick 
• Up to 48 hours of odor protection 
• Gentle on skin, with a 0% alcohol (ethanol) formula 
• Made with Dove ¼ moisturizers 
• Fruity, fresh fragrance specially made for teens
• Dermatologist tested


At Dove, we know that choosing your teen's first deodorant is a big decision. They need the confidence that comes from feeling fresh all day, and you need to know their skin is getting the care it needs. Dove Teens Strawberry Sparkle stick is a dermatologist tested deodorant you'll both love. 

Designed with gentle underarm care in mind, this aluminum-free deodorant stick is dermatologist tested, and provides up to 48 hours of odor protection. That means your teenager will get long-lasting protection from odor to boost their confidence, and you can rest easy knowing it's gentle on skin. 

The sweet, fresh scent of strawberry is designed specially for teenagers, so they'll love using it each morning. 


Ingredients: Dipropylene Glycol, Water (Eau), Glycerin, Propylene Glycol, Sodium Stearate, Poloxamine 1307, Fragrance (Parfum), Stearic Acid, Disodium EDTA, BHT, Simethicone, Benzyl Alcohol, Benzyl Salicylate, Citronellol, Coumarin, Geraniol, Hexyl Cinnamal, Limonene and Linalool.


• Your teen's first deodorant 
Combining a sweet and juicy scent with all the care of Dove, Dove Teens Strawberry Sparkle deodorant stick is the perfect choice for your child's first deodorant. They'll love reaching for this deodorant to keep them smelling fresh each morning, and you'll know they're getting the gentle underarm care they need. 

• Odor protection 
This deodorant stick delivers long-lasting protection from odor for up to 48 hours, while still being gentle on skin. The strawberry scent will keep teens smelling fresh and most importantly, feeling confident. 

• Gentle care 
Gentle care is essential for your child's deodorant. Specially formulated to be gentle on skin, this caring deodorant is alcohol free, aluminum free and dermatologist tested. Enriched with ¼  moisturizers, this stick deodorant will protect your skin from odor without irritation, while caring for your underarms.

• A certified cruelty-free choice 
Globally, Dove does not test on animals and is certified by PETA.


Simply apply the stick to clean, dry underarms each morning. The fresh scent of strawberry will get your teen into the habit of using deodorant in no time.


If you're trying to figure out the best way to get your teen using deodorant, experiment with some different formats. Dove Teens dry spray antiperspirant dries instantly, making it quick and easy to use – great for school or sports practice. 

When it comes to your body, love the one you're with
Beauty is an all-ages show