My Hair, My CROWN: A tool to help build hair confidence
Societal bias unfairly discriminates against race based hair textures such as locs, braids and protective hairstyles. Join us to confront this issue head on with our new educational tool for young people, created by the Dove Self-Esteem Project.
Sadly, many young Black people grow up experiencing hair discrimination and it doesn't stop at school. Black women are 1.5x more likely to be sent home from work because of their hair.* That – along with countless stories of hair discrimination nationwide – is why we co-founded the CROWN Coalition in 2019, to advocate for the passing of The CROWN Act. Enough is enough.
This legislation demands protection against race-based hair discrimination in the workplace and schools, based on hair texture and protective styles such as braids, locs twists and bantu knots. The CROWN Coalition, which stands for Creating a Respectful and Open Word for Nature Hair, was founded in partnership with Dove, National Urban League, Color of Change and Western Center on Law & Poverty. Join us to end race-based hair discrimination. Sign the petition.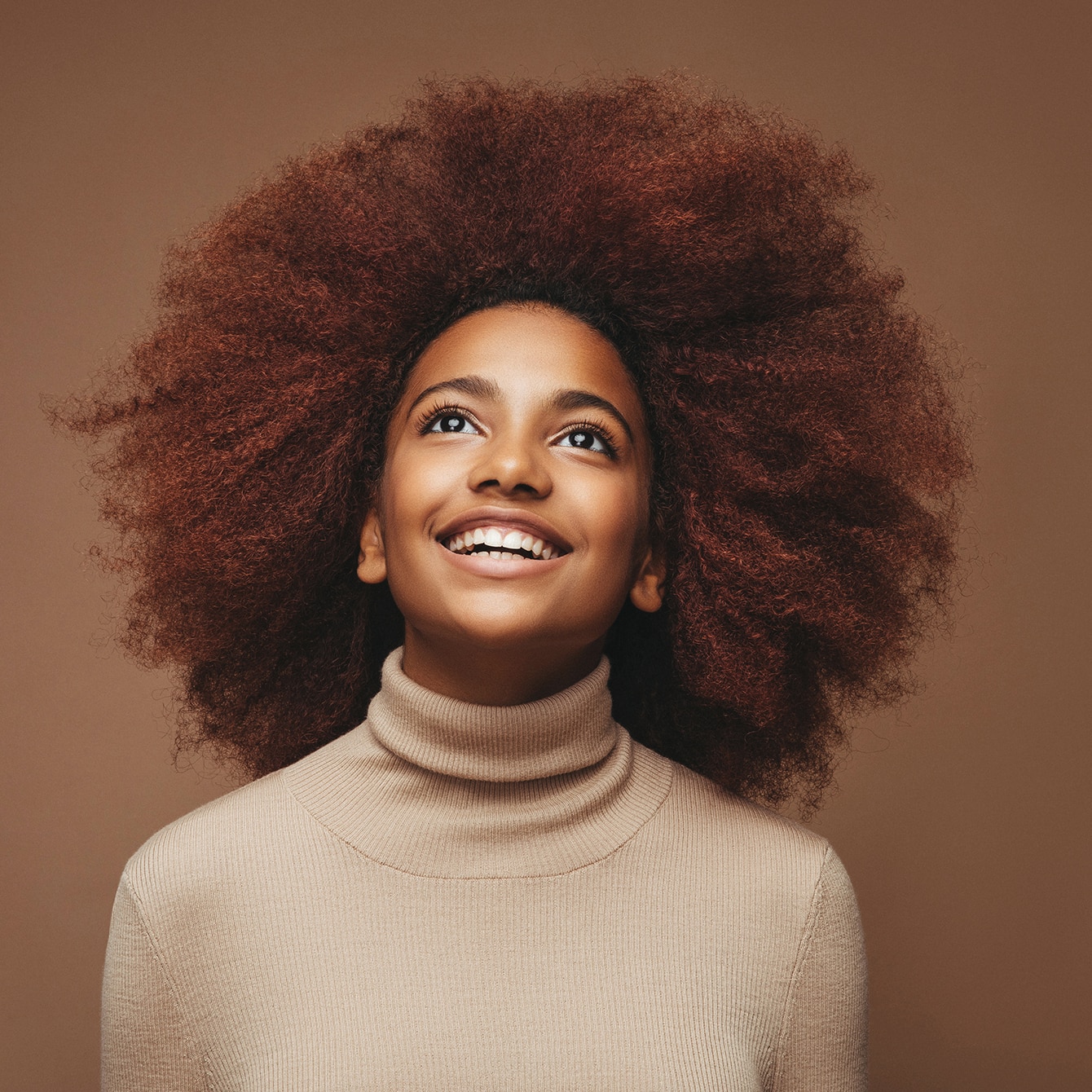 Now, we're taking our mission to uplift the next generation and inspire hair confidence even further.
Introducing: My Hair, My CROWN
My Hair, My CROWN is a new free tool for educators, parents and mentors. It's academically validated to boost hair confidence in kids with coils, curls, waves and protective styles, as well as build allyship in others to Create a Respectful and Open World for Natural Hair. The resource was specially created for children aged 11–14, designed to target a key source of appearance pressure for young people – hair and hair culture.
How does it work?
My Hair, My CROWN is set flexibly across 90 minutes (live or remote). The session aims to provide young people with the space to self-identify, and share key confidence-impacting stereotypes and experiences related to hair and beauty. By showing how many beliefs and life experiences everyone has in common, the session leader will provide a safe and open environment to discuss how those stereotypes and experiences can affect self-esteem. Then, together the group will participate in exercises based on insights and tools that help combat hair-related appearance pressures.
Download the session now and join us in making a difference to young people everywhere. Together, we can help end race-based hair discrimination for the next generation.
*Dove 2019 CROWN Research Study
Download the toolkit
talking topics
self-esteem
The curriculum explores the personal and social significance of hair – from beliefs, appearance pressures, stereotypes and cultural biases, to family norms, individuality, and creative self-expression.
Download all documents
Login or Register to download
My Hair, My CROWN (1.99MB)
Hello, what are you looking for?
When it comes to your body, love the one you're with
Beauty is an all-ages show