Dove and Cartoon Network are helping girls build self-esteem
Dove is partnering with Cartoon Network's Steven Universe to tackle low body confidence and self-esteem issues in young people for the first time through mainstream entertainment such as cartoons. This revolutionary partnership will come to life in a series of six animated short films over the next two years, directed by Steven Universe creator Rebecca Sugar. Watch here the first episode.
Since 2004, Dove has been helping young people build positive body confidence through the Dove Self-Esteem Project and our educational resources developed for parents, teachers and youth associations. This year we are scaling up our Dove Self-Esteem Project, co-creating educational content together with Cartoon Network's Steven Universe creator to educate young people in a modern and entertaining way and on a broader scale. Currently, the Dove Self-Esteem Project is working towards its goal of reaching 40 million young people by 2020 and with this new partnership it will reach 20 million more.
Research shows that children's media can be a powerful source of influence on young viewers' emotional intelligence, creating more positive attitudes towards their own health and others. A child's concept of what an 'ideal appearance' looks like is influenced by what they see on screen.
At Dove, we want to ensure that what children are watching and reading encourages them to develop a positive relationship with the way they look. That's why we are partnering with Steven Universe, whose characters are already fighting various form of evil in the world, getting their strength from their body shape. The short animated films have been created to tackle key topics validated by academics to have an impact on young people's body confidence. The first of six short films you can watch here focuses on teasing and bullying.
Critically acclaimed, Steven Universe is the first animated series on Cartoon Network to be created by a woman. A global pop culture phenomenon recognized for its overall themes of inclusivity, empathy and relatability, the show is inspired by Rebecca's friendship and close relationship with her younger brother Steven.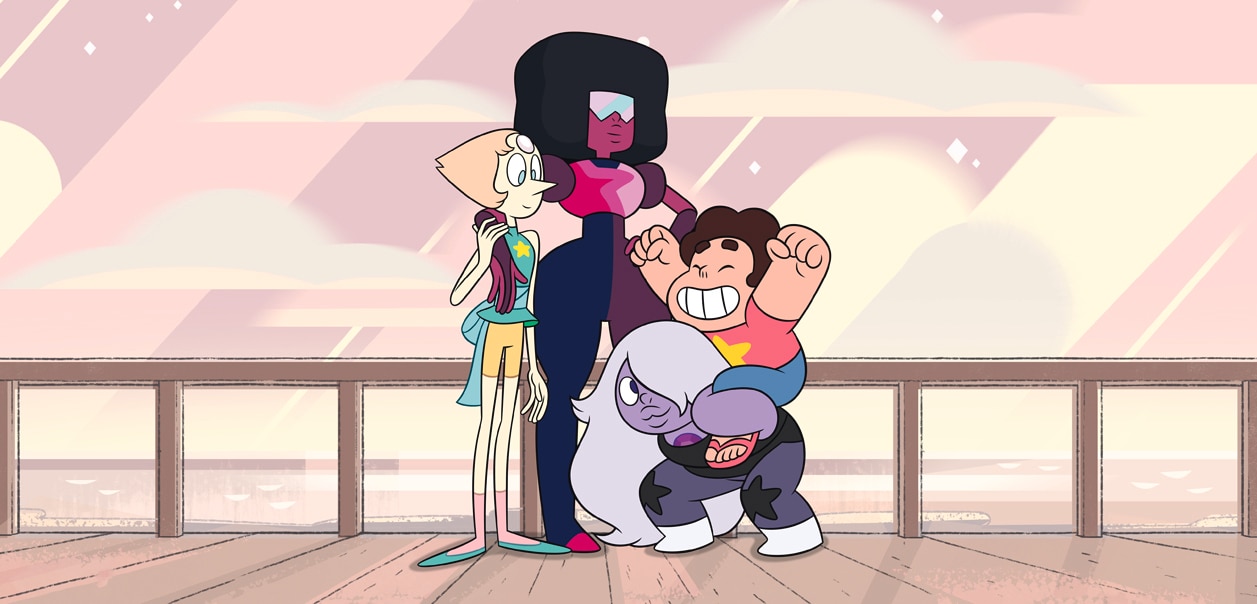 These tools are part of the Dove Self-Esteem Project's commitment to create a media landscape for young people that is inclusive by acknowledging every person's uniqueness and representing true diversity.
Join our mission and help a young girl you know grow up confident. Download our educational resources for free and spend an #HourWithHer to improve a girl's self-esteem for a lifetime.
When it comes to your body, love the one you're with
Beauty is an all-ages show