How to prevent split ends: 6 top tips
The ends of your hair have been some places and seen some things. It's no wonder they're a little frazzled. When hair splits, it loses its smoothness and shine and it can be harder to reach your long hair goals. Our six tips for preventing split ends are here to help you have the long, strong locks you always dreamed of.
What causes split ends
Split ends are those little forks you get in the ends of your hair. While it's a myth that split ends prevent hair growth, you'll need regular cuts to keep them in check.

So how do split ends happen? The ends of our hair have been around a while. During that time, they've made it through every different hairstyle, texture, and color, a range of heat tools and chemical treatments, as well as daily wear and tear from our lifestyles and the weather. We're exhausted just thinking about it, never mind our hair. To find out more about how and why split ends happen, check out our Split Ends 101.

Luckily, a few easy changes to your routine will help you prevent split ends from forming.
1. Be gentle
Split ends happen when hair is tired and damaged. If you want to know how to prevent split ends naturally, it's all about how you treat your hair on the daily. Here's how to treat your hair with care:

Apply your products gently rather than scrubbing them on
Towel your hair softly using a patting or scrunching motion
Detangle hair gently with a wide-tooth comb
Use snag-free accessories
Give your hair a break from updos every few days

2. Hydrate your routine
Moisture is so important when it comes to hair damage prevention. Here are two ways to hydrate your hair routine.

Everyday care
When washing your hair, it's important to choose products to prevent split ends. Dry hair is more likely to split so keeping your hair moisturized is your first line of defense against those breakages. A good place to start is a moisturizing shampoo and conditioner like Dove Daily Moisture Shampoo and Conditioner.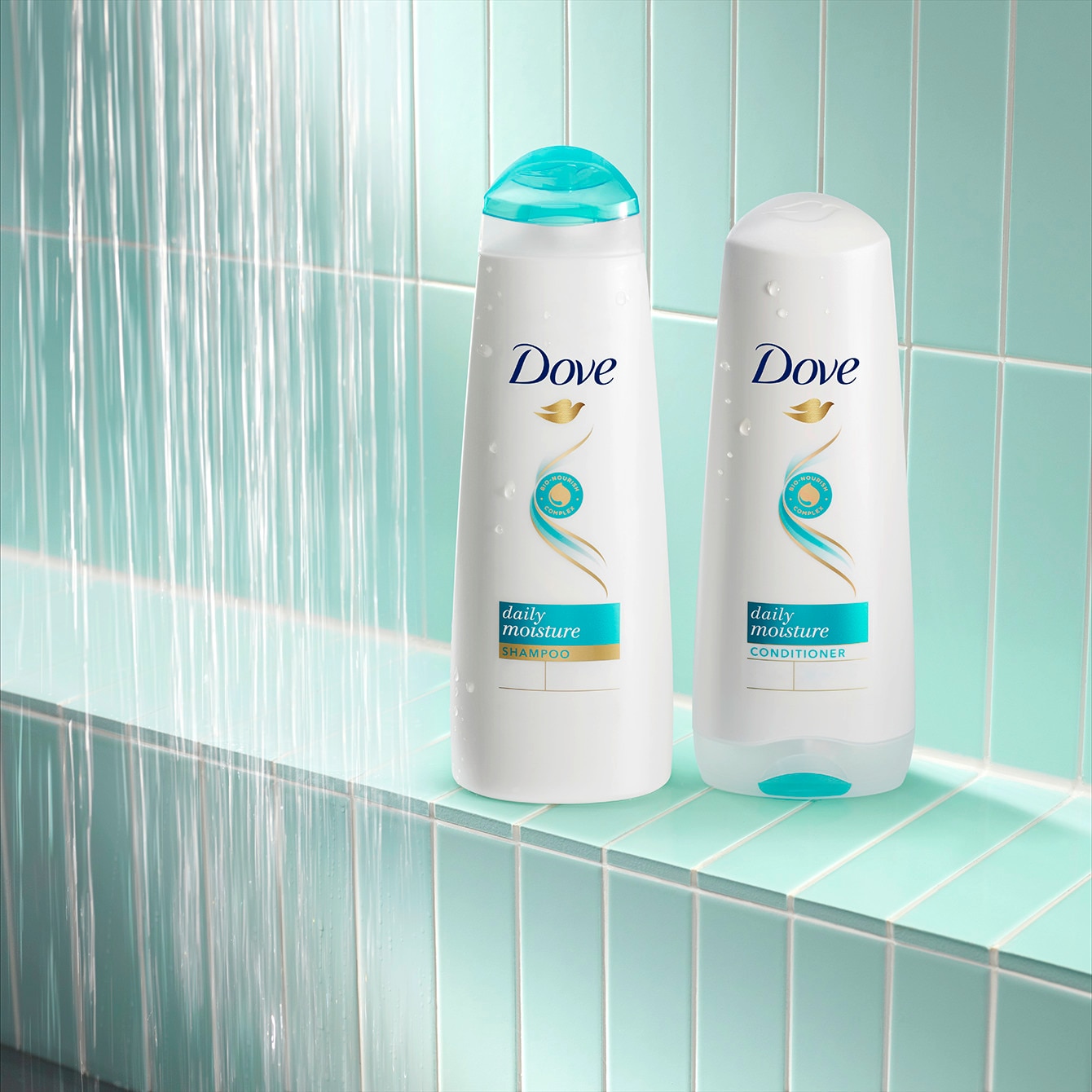 A moisture boost
Once a week, soak your hair with Dove Anti-Frizz Oil Therapy Hair Mask and leave for 30 minutes to add intense moisture and banish frizz. For those of us with curly hair who are wondering how to prevent split ends in natural hair, regular hair masks are key to preventing breakages by keeping hair moisturised and strong.

3. Protect your hair
As well as hydration, your hair needs protection from everything your busy life throws at it.

Hardworking products
This starts with choosing products to repair and strengthen your hair ready for your day. Dove Intensive Repair Shampoo and Conditioner have damage prevention all sewn up, preventing up to 90% of damage before it happens.

Day-to-day wear and tear
From the gym to the pool and even in bed, your hair experiences daily wear and tear you probably aren't even aware of. Sleeping on a silk pillowcase and wearing a hat or cap to shield hair from sun and chlorine give your locks the best chance of remaining strong and healthy.

Use fewer chemical treatments
Chemical treatments like perms, relaxers can all take their toll on your hair. Minimize damage by visiting a salon you trust where they will take good care of your tresses. Always treat your hair to a nourishing mask before and after your treatment.

4. Go natural once in a while
Day off? Movie night? You can prevent split ends by giving your hair a break, skipping the hairdryer and letting your locks air dry. Even just the occasional break from heat will still give your hair a good chance to recover.

How to hot tool for hair health
Sometimes, for a big event or a meeting at work, only heat styling will do. Dove Celebrity Stylist Mark Townsend advises, "You should always use a heat protection spray before applying heat to the hair. Spray Dove Smooth & Shine Heat Protection Spray on your ends to seal the hair cuticle and prevent any damage."

Consider replacing old appliances which are more likely to overheat and burn your hair. And always use the nozzle or diffuser attachment as they form a barrier between the heat source and your strands.

5. Prevent split ends after a haircut
If you're wondering why you get split ends when you don't use heat, it could be your cut that's the culprit. Steer clear of razor cutting which can make hair more prone to splitting. Once home, stick to loose hairstyles to minimize breakage on your newly chopped locks.

6. Use home remedies for preventing split ends
Here's an at-home fix known to keep your ends healthy. Head to the kitchen and melt equal parts honey and coconut oil together. Once cooled, massage into the ends of your hair. Wash out completely before styling.
Hello, what are you looking for?
When it comes to your body, love the one you're with
Beauty is an all-ages show