Baby Dove vs Aveeno: 3 reasons why this family switched
Would you try out a new baby bath time routine? In our biggest ever survey, hundreds of parents* swapped leading competitor brands for Baby Dove products. 4 out of 5 parents who used Aveeno switched to Baby Dove** – here's mom Alyssa and dad AJ on why.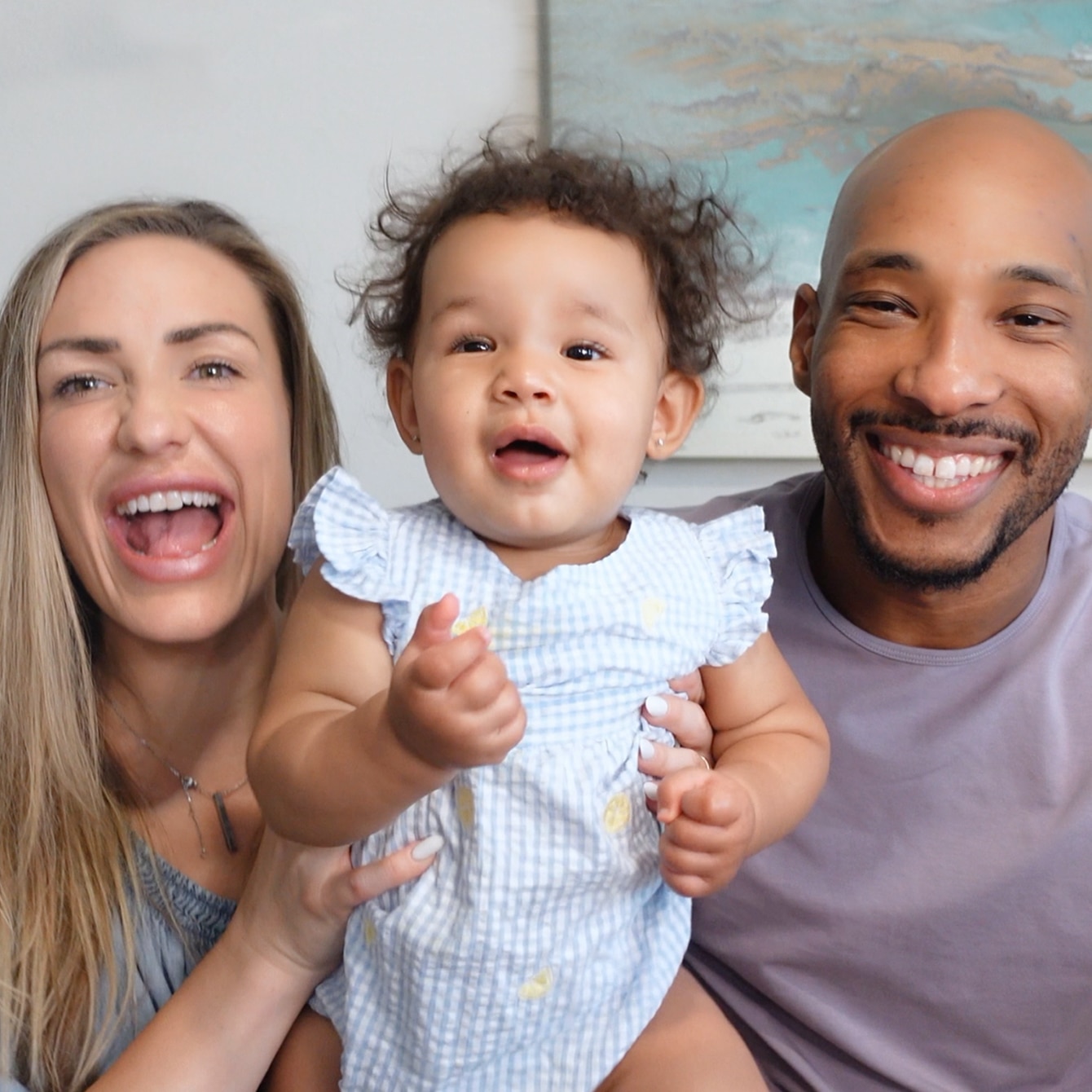 "I don't think that we thought that we were going to make a change."
"Absolutely not."
That's mom Alyssa and dad AJ. If you asked them which baby product is best, Aveeno was always their answer. "All of our kids, and me, and my husband, use Aveeno", Alyssa tells us. "I love the Aveeno products," AJ agreed. This family wasn't expecting to fall in love with a new brand, but they fell in love with Baby Dove. And here's why…

Long-lasting moisture
"The number one thing that we noticed [after using Baby Dove] is that the moisture stayed in her skin, rather than being put on her skin," Alyssa says. "I think that moisture equals healthy."
We're with you, Alyssa. It's why our signature care blends 100% skin-natural nutrients, delivering long-lasting nourishment in your baby bath routine. Like all Baby Dove baby products, Rich Moisture formulas care for even newborn skin.

Tear-free
Finding out which baby product is best depends on your little one's needs. Like so many parents, Alyssa and AJ have to ask: is Baby Dove safe for sensitive eyes? Baby bath time can get splashy, so the best baby skin care brand needs to be mild enough for your little one's playing.

Touchably-soft skin
Any product can leave your skin feeling soft, but the best skincare for babies leaves their delicate skin feeling soft all day. And your everyday family life can help you work out which baby product is best.
"[After washing with Baby Dove] even when we went to the beach, surprisingly when we came in from the beach – when you'd think your skin is going to be salty and dry – it still felt soft."

Every Baby Dove product proudly carries our tear-free stamp. And if you're caring for eczema-prone or sensitive baby skin, try our fragrance-free baby wash. (But we can't see Alyssa and AJ giving up their 'fresh pillow' scent any time soon.)
*based on US consumer study of 316 participants
**based on US consumer study of 135 participants
Hello, what are you looking for?
The best way to care for your baby? Your way
There are no perfect moms. Only real ones