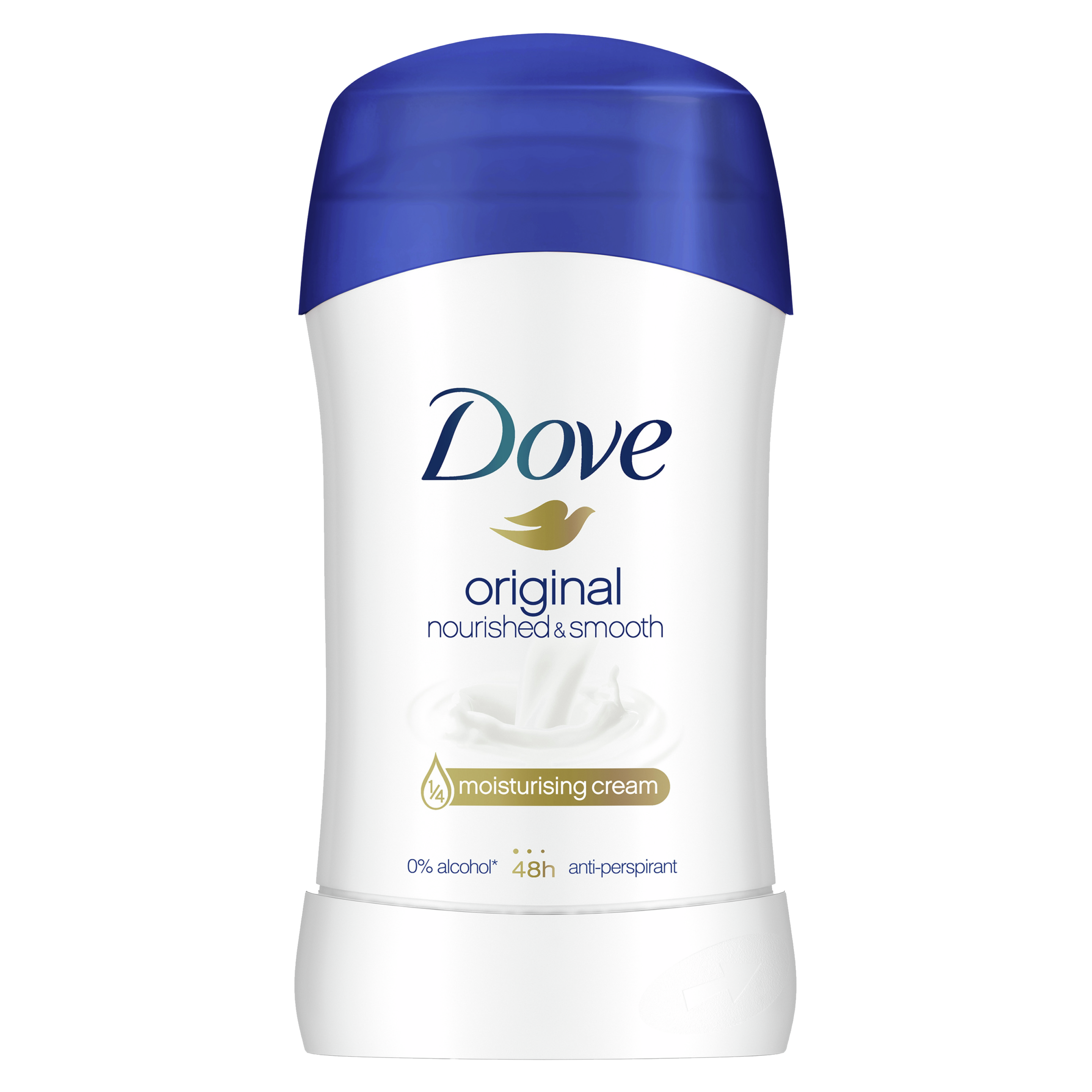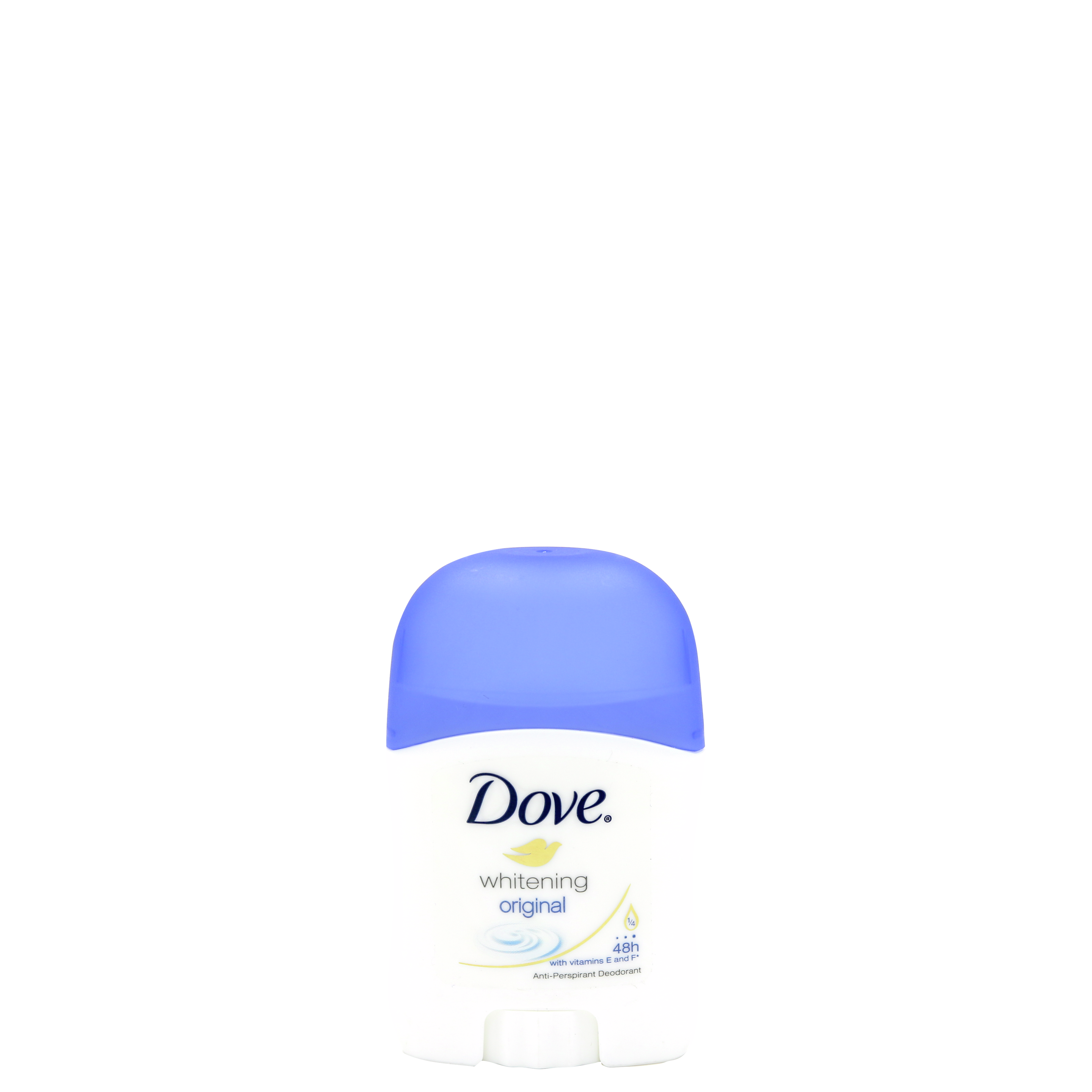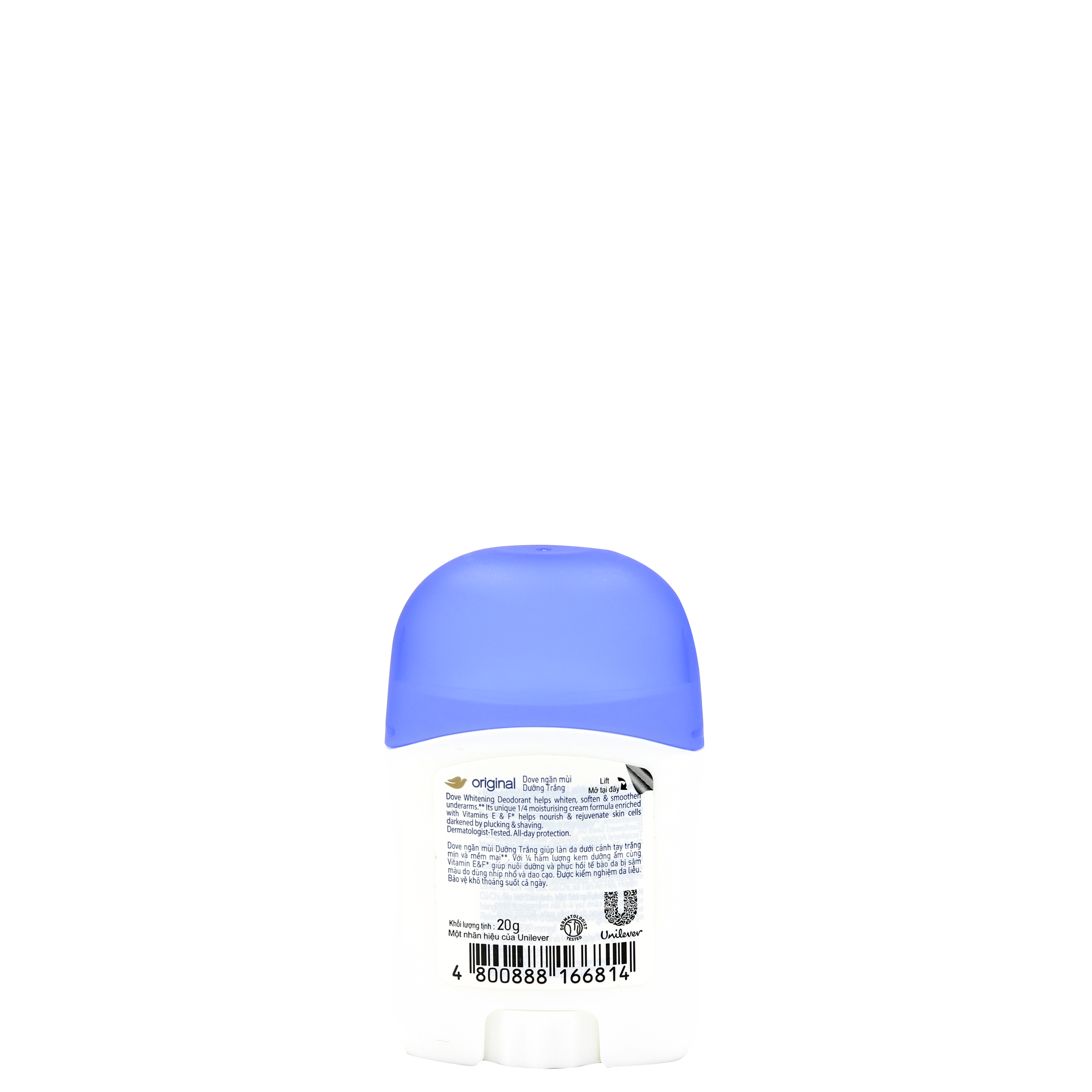 Original Nourished and Smooth Antiperspirant Stick
The Dove original stick, the deodorant for women, is our trusted classic, and it just got better! New and improved Dove Original Nourished and Smooth antiperspirant for women cares for the delicate skin of your underarms. Only Dove has a ¼ moisturizing cream formula that helps underarm skin recover after shaving, leaving underarm skin visibly softer and smoother. It's Dove's most skin-caring female deodorant formula ever that lets you say goodbye to armpit irritation and underarm rashes. Ladies' deodorant products like the deo stick for women need to care for women's skin.
So, if you have a skin rash under the armpit or any underarm itchy rash, use a Dove deodorant.

• It's our most skin-caring formula ever
• Provides up to 48 hours of antiperspirant protection
• Contains 1/4 moisturising cream
• Dove's most skin caring antiperspirant ever
• Helps reduce irritation to underarm skin after shaving
• New and improved formula for even smoother and nourished underarms
• Delicate scent helps to keep you feeling clean


Apply 4-6 swipes per underarm everyday.


9 out of 10 women agree that Dove is better at making your underarms smoother and more nourished. Get yourself a Dove Original deodorant, and feel the Dove difference today! 

When it comes to your body, love the one you're with
Beauty is an all-ages show