Leah Vernon's Story: My hair journey
For many of us, the way our hair grows out of our heads isn't such a big deal. The biggest worry is how we'll style it for the day. Wavy. Bone straight. To use that drug-store hair dye again or cough up that hefty sum for your favorite colorist. He does do such an amazing job, but that money could get you so much sushi…
For others, like me, there's another layer of hair discrimination – whether it's 'tidy' hairstyle rules in an employee handbook or (at its most blatant discrimination), asking students to cut their locs or suffer class expulsion.
Can you imagine living in a world where you're penalized for how your body naturally grows hair? Or what about existing in a society where you're judged based on your skin color? These are the uncomfortable questions we must ask ourselves. Conversations like these are so important.
I'm a plus-size Hijabi model, influencer, and author. I'm a Black woman with natural hair underneath my hijab. So, naturally, I talk a lot about equity and inclusion on my platform. I'm partnering with Dove and the CROWN Coalition to spread awareness about hair discrimination and champion diversity so that everyone can have an opportunity to be themselves in a world that tells you that you can't.
When I first posted about my hair journey, and how a lot of Black women don't feel respected when it comes to our hair textures and styles, many of my followers hadn't understood nor heard of these issues. They had an aha! moment. Sometimes, we don't understand our own privileges. It's the out of sight out of mind mentality.
Hair discrimination is not new. I mean, if we're being real, discrimination historically has always plagued the Black community. And, the remnants of those injustices still linger. Especially when it comes to Black girls' bodies. We aren't afforded the same freedoms of expression.
Growing up in Detroit, I knew early on that my body, my hair, and my hijab were all wrong. TV, movies, and even cartoons placed Eurocentric beauty standards above anyone who looked like me. Representation matters. But I never saw myself in these images. My goal was to be beautiful with blond hair and blue eyes and long legs – like the ones I saw on the big screen.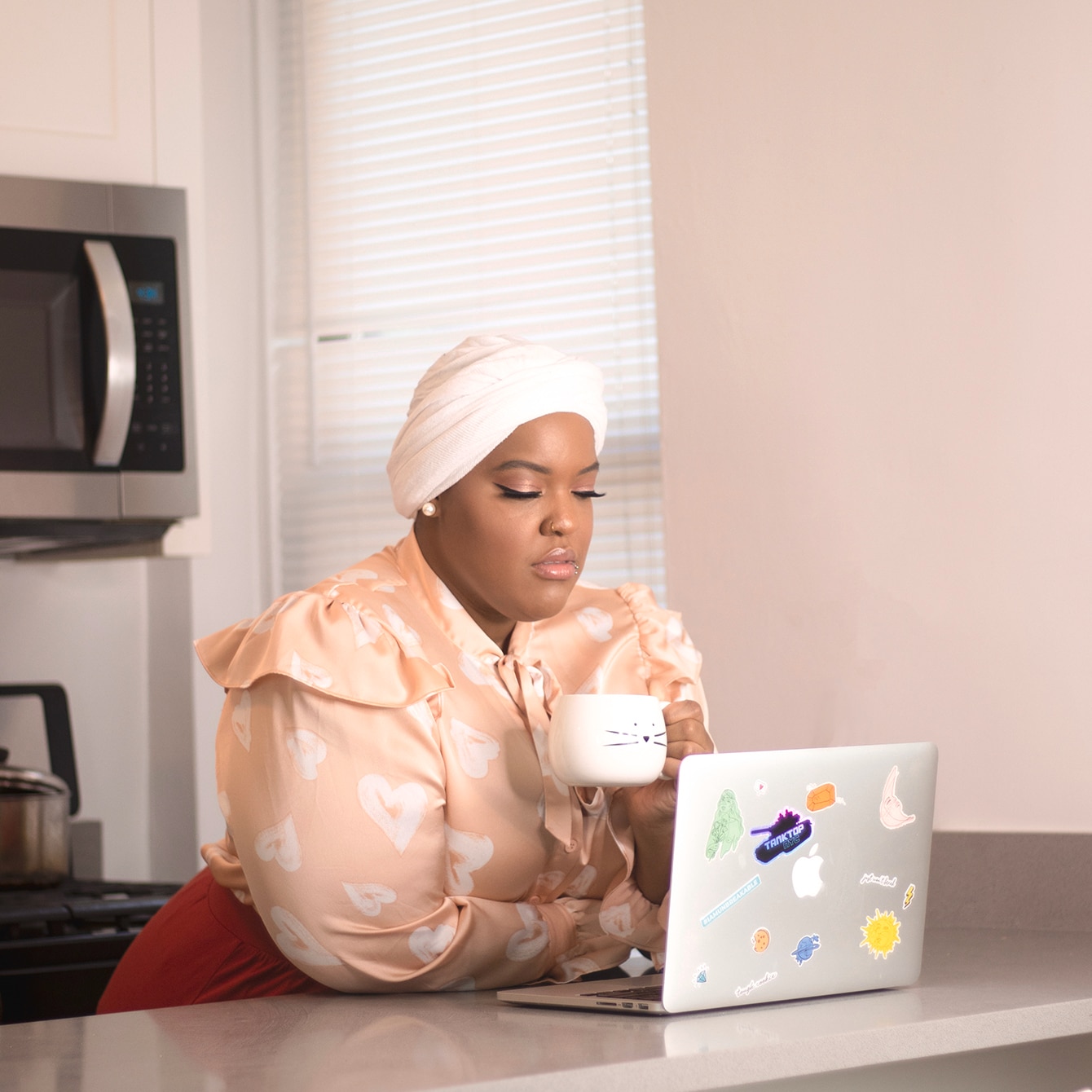 Looking back, I ask myself: would you have gone through all of that if someone showed you that your beauty doesn't lie in straight tresses?
I couldn't change my skin color, but I could change my tight hair coils. The first step was to chemically straighten my hair. Buying a relaxer back in the day was like gold in a box. The woman on the box's cover had the slickest edges and the most luxurious flowing hair. That was going to be me, or so I believed. I'd wrap an old towel around my neck and slather Vaseline on my ears. Parted my hair into four sections and combed the foul-smelling relaxer onto my roots. It would always burn my scalp, leaving sores. But, the longer you kept it on the more magic would happen. That 'magic' never happened for me as the relaxer caused breakage. There were times that I'd cry because my hair wasn't manageable or straight like I had wanted. My fear was that I'd never be desirable without the perfect hair.
Looking back, I ask myself: would you have gone through all of that if someone showed you that your beauty doesn't lie in straight tresses? That there's beauty and power in choice and in how you want to present yourself to the world. The answer is I would've left my hair alone.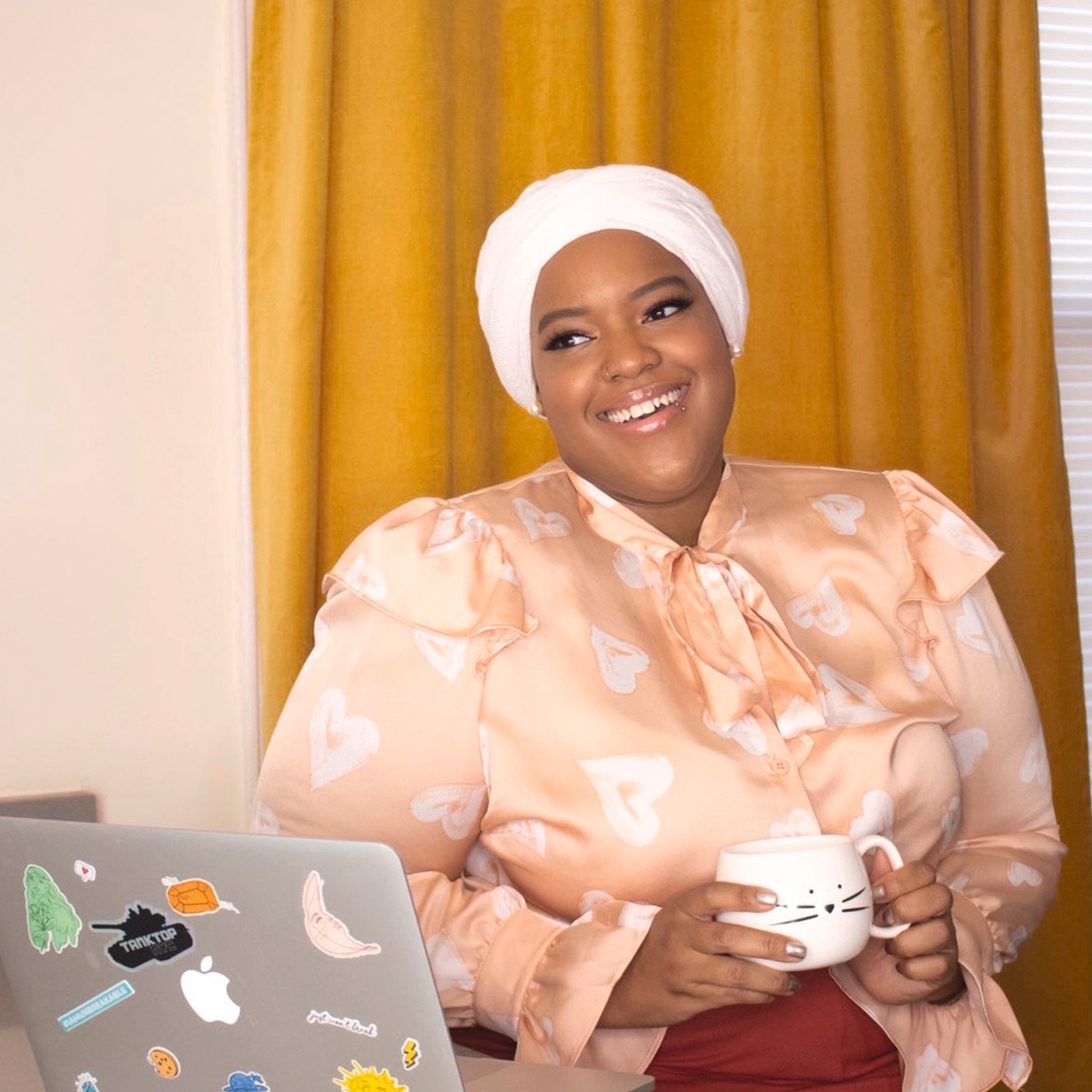 We are tired of society's limitations. That's why we must take a stand. Together.
Hair policing and discrimination doesn't just come from employers and classrooms, it spills into everyday life, too. Many Black women have shared stories of strangers touching their hair without consent. Others have shamed them for the kind of hairstyles or weaves they choose to wear. And, how a lot of hair identity issues are coming from wanting to be attractive to men.
When I say we are tired, we are tired of society's limitations. That's why we must take a stand. Together. We must make sure that we're collectively working towards giving women the right to choose body autonomy. That's what we're fighting for and will continue to do so with Dove and the CROWN Coalition.
Together they've gotten The CROWN Act to end hair discrimination passed in seven states! That's the power of uniting. The power of retweeting, sharing, and most of all, signatures.
Although the act was passed by the House of Representatives, it still needs to be passed by the senate and there are 43 states left to go. So, head on over to sign the petition. This simple act of solidarity shows the government that we're unified. And, we mean business. That giving girls the chance to grow up without barriers is the best gift we can give to humanity. We've already got thousands of signatures, and growing. Because of folks like you, we can create a limitless society that encourages girls to stay true to themselves.
Join us in taking action. Sign the CROWN petition today.
Photography by Maryam Saad (@funlens).
Hello, what are you looking for?
When it comes to your body, love the one you're with
Beauty is an all-ages show