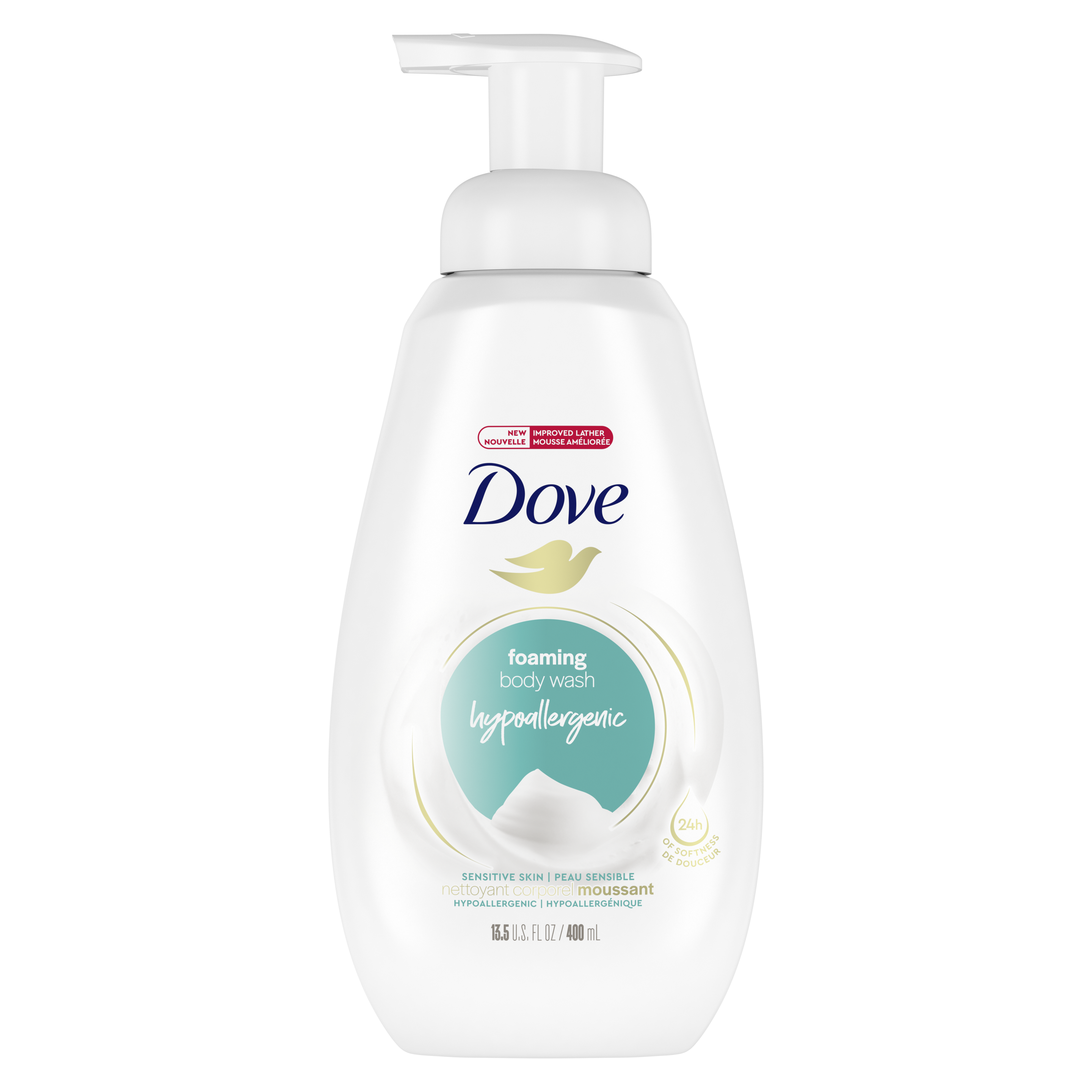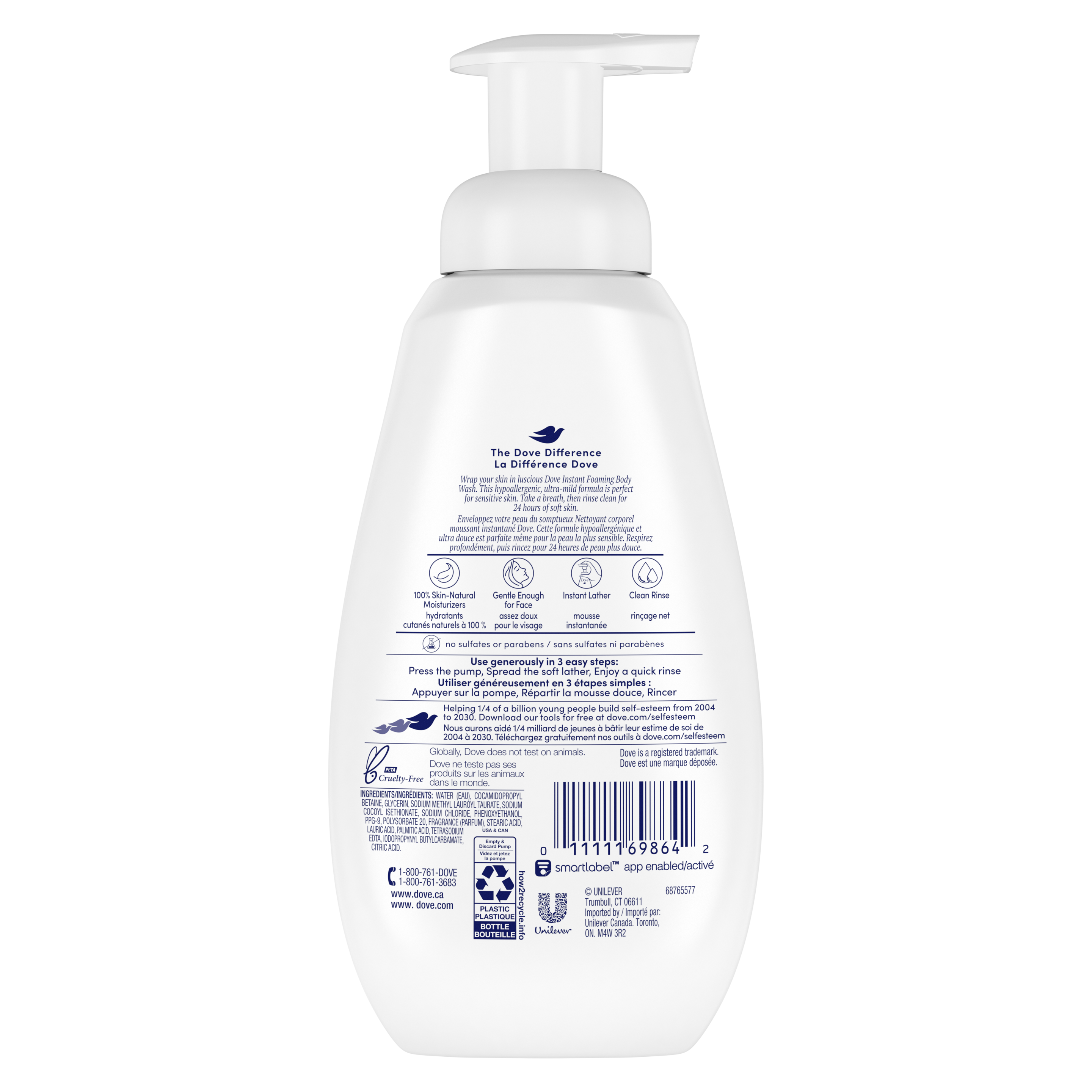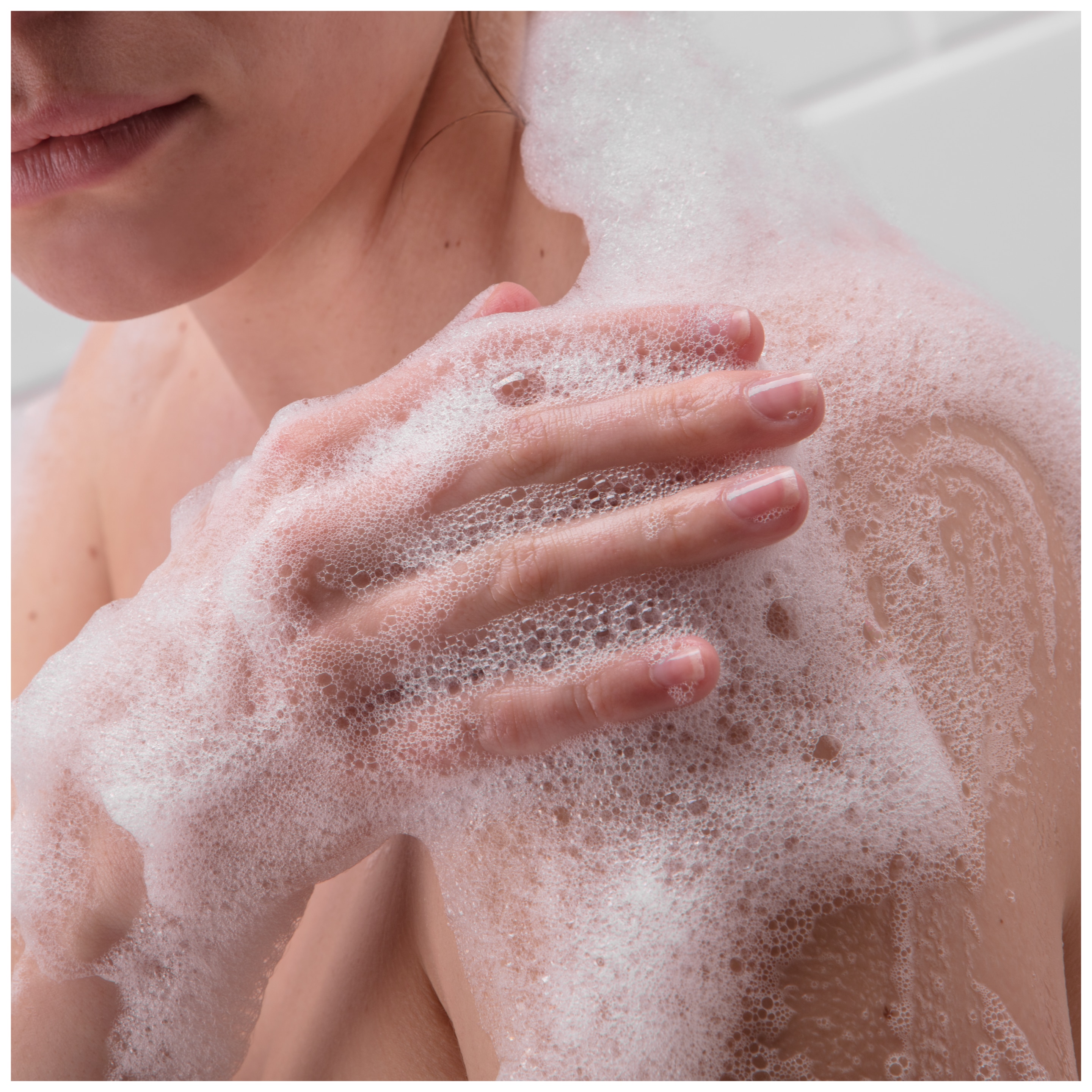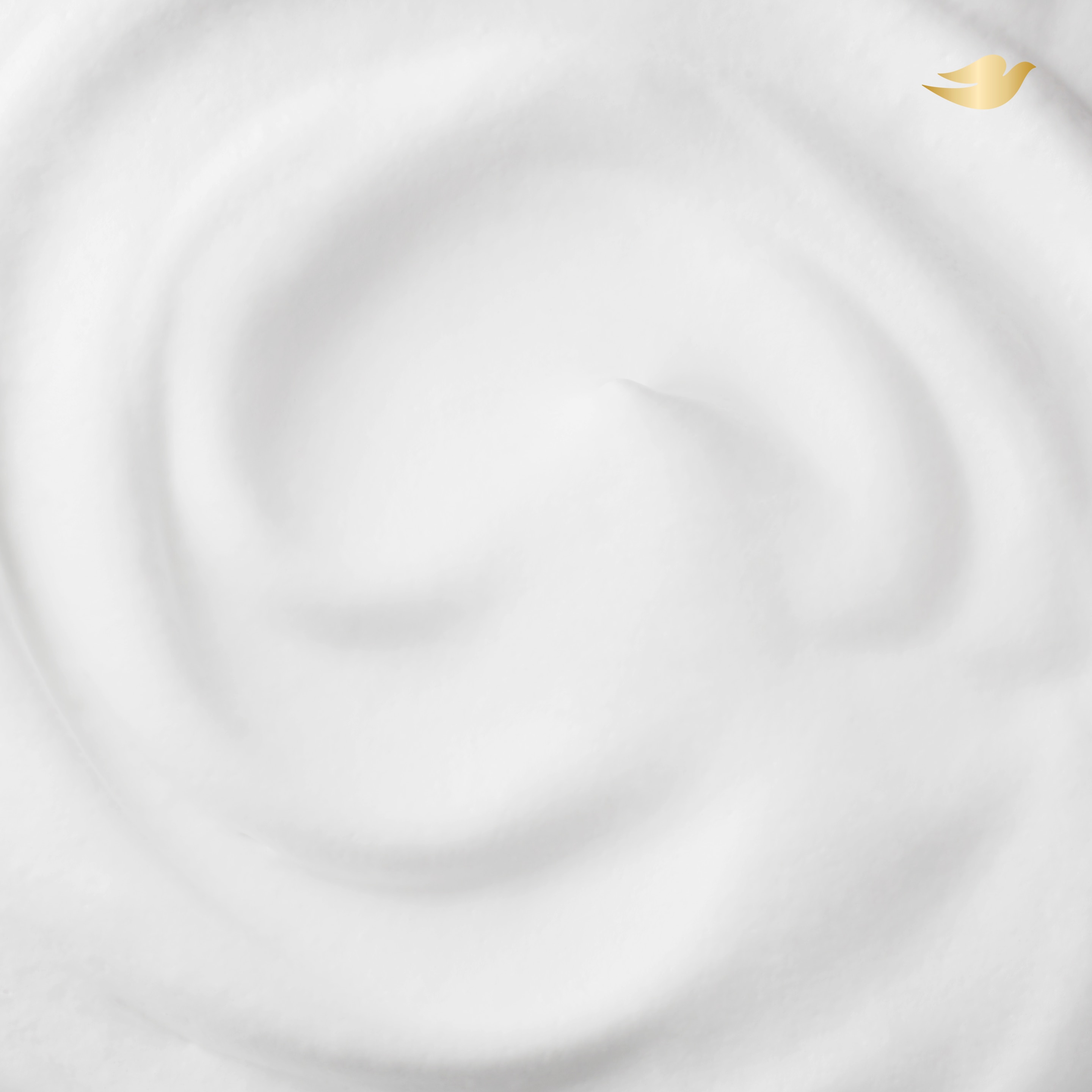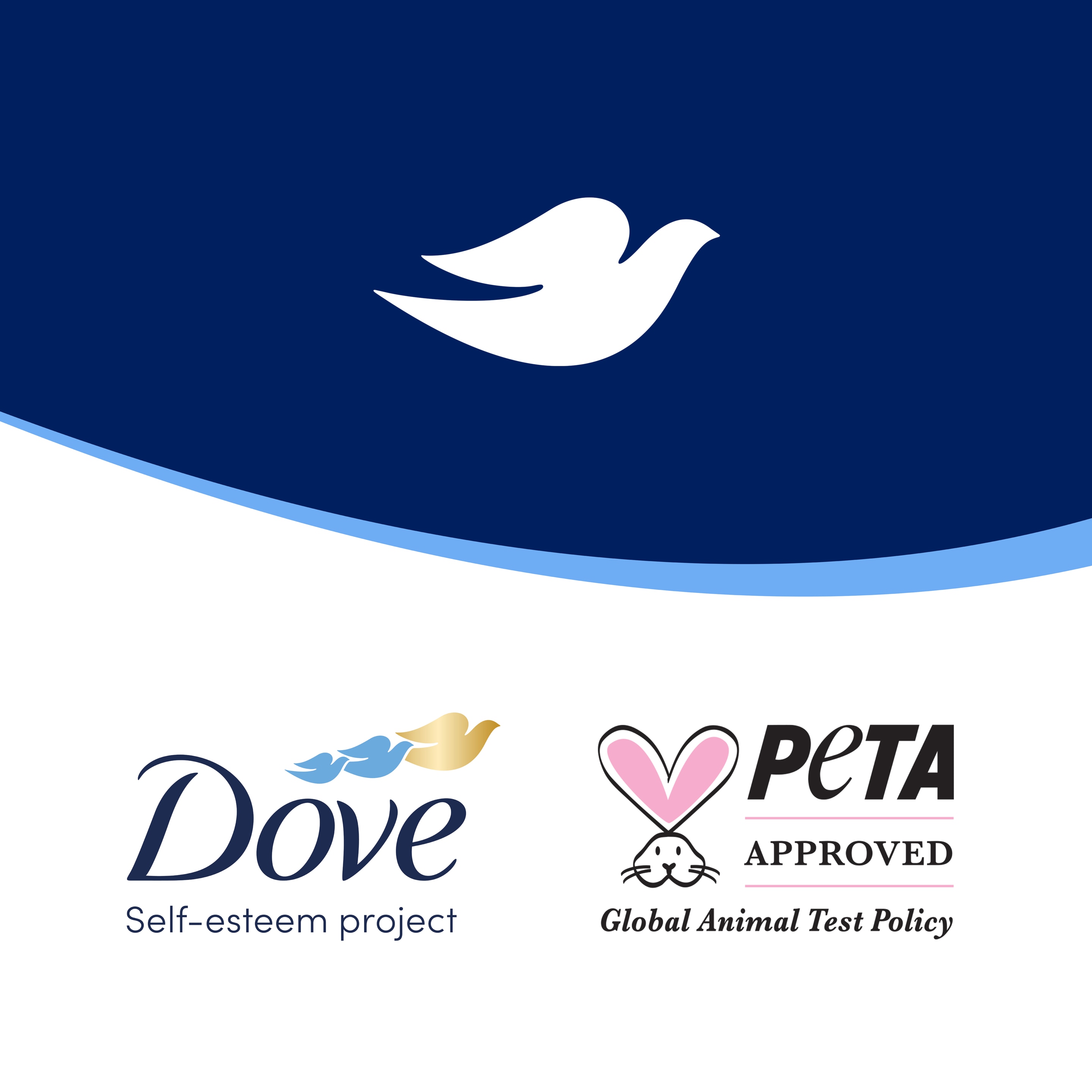 Instant Foaming Body Wash Sensitive Skin
A hypoallergenic, foaming body wash for sensitive skin that gently cleanses and nourishes your skin in the shower.
Hypoallergenic
Sensitive Skin
No sulfate

• Effectively washes away bacteria while nourishing your skin

• Instant Foaming body wash gently cleanses and cares for sensitive skin 

• With NutriumMoisture™ technology, delivers skin natural nourishment 

• Instant lather with over 250 pumps per bottle 

• Helps maintain skin's natural moisture barrier as you cleanse 

• Hypoallergenic and gentle body wash for sensitive skin

• Instantly foams for a light, airy lather you'll love


If you have sensitive skin, you know it needs extra-special care to look its beautiful best. Hypoallergenic Dove Instant Foaming Body Was Sensitive Skin provides the care your skin needs. With a mild and soothing foam formula that helps minimize dryness, this body wash for sensitive skin gently cleanses and nourishes, leaving you feeling soft, smooth and refreshed.

Containing our NutriumMoisture™ technology and Dove's moisturizing formula, Dove body wash helps replenish sensitive skin so it feels moisturized. Nourishing deep* into the surface layers of the skin, Dove Shower Foam Sensitive Skin Foaming Body Wash helps to support your skin's moisture barrier, leaving it feeling clean and moisturized.

Experience the feeling of a weightless cloud of lather as you shower, and then enjoy skin that feels expertly cared for and touchably soft as soon as you step out.

*Within the stratum corneum 


Water (Aqua), Sodium Lauroyl Glutamate, Glycerin, Cocamidopropyl Betaine, Sodium Chloride, Sodium Lauroyl Glycinate, Lauric Acid, Fragrance (Parfum), Polysorbate 20, Phenoxyethanol, PPG-9, Citric Acid, Stearic Acid, Tetrasodium EDTA, Iodopropynyl Butylcarbamate


• Sensitive skin
Is your skin prone to dryness, tightness and sensitivity? If so, this Dove sensitive skin body wash has been formulated specially for your skin type. It's both mild and hypoallergenic, meaning it cares for sensitive skin and helps to leave it feeling cleansed, soft and supple.

• Easy, lightweight cleansing
With a weightless foam formula, this Dove body wash is the perfect way to cleanse your body from top-to-toe. It pumps straight into your hand as foam so no lathering up is required – just cleanse and enjoy.

• Smoother, softer skin
Your skin should benefit from Dove's formula every time you shower. Enriched with our NutriumMoisture™ technology, this body wash nourishes deep* into the surface layers of your skin, leaving you feeling soft and smooth.

*Within the stratum corneum


For skin that feels nourished, press the pump to release a generous amount of foam instantly into your hand, then smooth the indulgent lather over your body as you shower.


Sensitive skin is prone to feeling extremely dry and tight. To help prevent this from happening, make sure to avoid taking hot showers when cleansing with your Dove Instant Foaming Body Wash Sensitive Skin. This is because hot water can strip your skin of its natural oils, leaving it less supple and feeling dehydrated. 

When it comes to your body, love the one you're with
Beauty is an all-ages show