DOWNLOAD DADS (THEY CARE A LOT): OUR FREE STORYBOOK
Looking for books for dads with an inspirational message for your kids? We collaborated with author-illustrator Keith Negley to create Dads (They Care A Lot), a bedtime story that teaches you and your little ones the power of care every day. Download it now for free.
What does your storytime look like?
Dragons, dinosaurs, unicorns, pirates, superheroes – you've probably seen it all in books for new dads. But we believe a moment as special as storytime should be a moment for dads as much as for kids. We couldn't find many picture books about fathers and the amazing power of care, so we decided to create our own.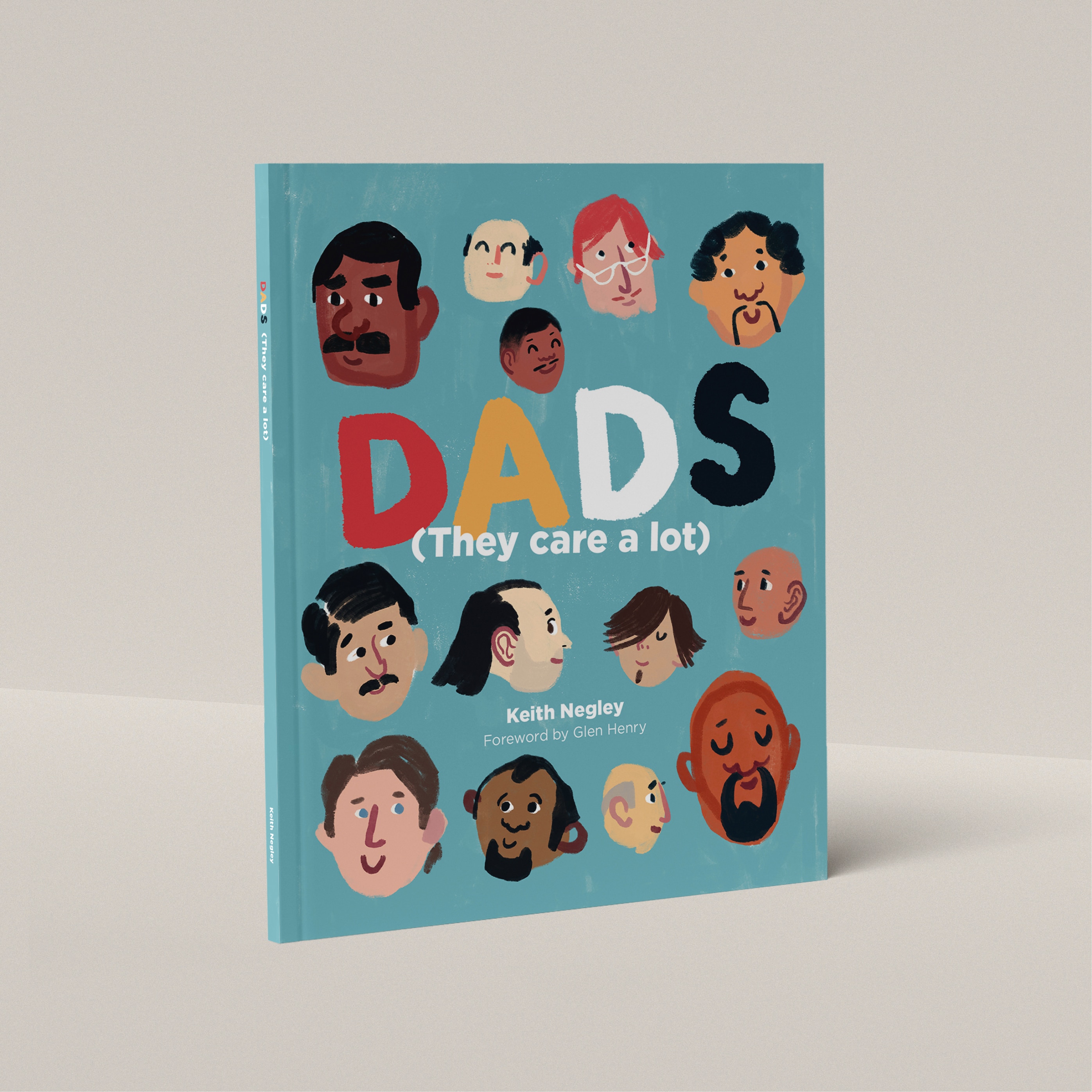 Why make storytime a moment for you?
We believe when dads are active, present and care for their children, it benefits their partners, themselves and everybody in society (we have the stats to prove it).
That's why we co-created Dads (They Care A Lot) – a heartwarming story that celebrates modern fatherhood and all the dads out there that care for their families and themselves. From big gestures, to all those little, everyday acts of kindness that make a huge difference, our tale highlights the transformative effects of care for fathers and the people they love.
Dads (They Care A Lot) is more than just your typical Father's Day book. And to create something truly special we knew we couldn't do it alone, so we asked award-winning illustrator and children's author Keith Negley for his expert storytelling and creativity.
Author of Tough Guys (Have Feelings Too) and Mary Wears What She Wants, Keith is no stranger to weaving important messages into his stories. That's why our picture book for dads is one that speaks to adults as much as children – reminding dads how important it is to be there for themselves and their family.
Teach your kids + yourself the power of care
Download Dads (They Care A Lot) for free to transform your bedtime routine.
DADS (THEY CARE A LOT) BOOK
DOWNLOAD YOUR FREE E-BOOK
Jump into our world of dads caring for their families. Download to read with your family on your device or print out to turn the pages as part of your family's bedtime routine.
Login or Register to download
Dads (They Care a Lot) (3.4 MB)