Stress-free ways to treat baby eczema
The search is over! Here's our guide to soothing and caring for your baby's delicate, eczema-prone skin – to bring the smiles back for you both.
So, what causes eczema in babies? Here's the low-down.
First things first, baby eczema is common. In fact, up to 20% of children can experience it. Maybe you've noticed baby eczema on the face, or baby dry scalp? And while it's worth checking whether you've changed anything in your baby's routine recently – it may also be something they are genetically predisposed to.
The good news? Baby Dove is here to help. We know that the parenting rollercoaster ride can be challenging enough – so we created our Baby Dove Derma Care range to give your baby's eczema-prone skin the ultra-gentle care it deserves.
Our ultra-soothing products were developed with paediatric dermatologists and are accepted by the National Eczema Association.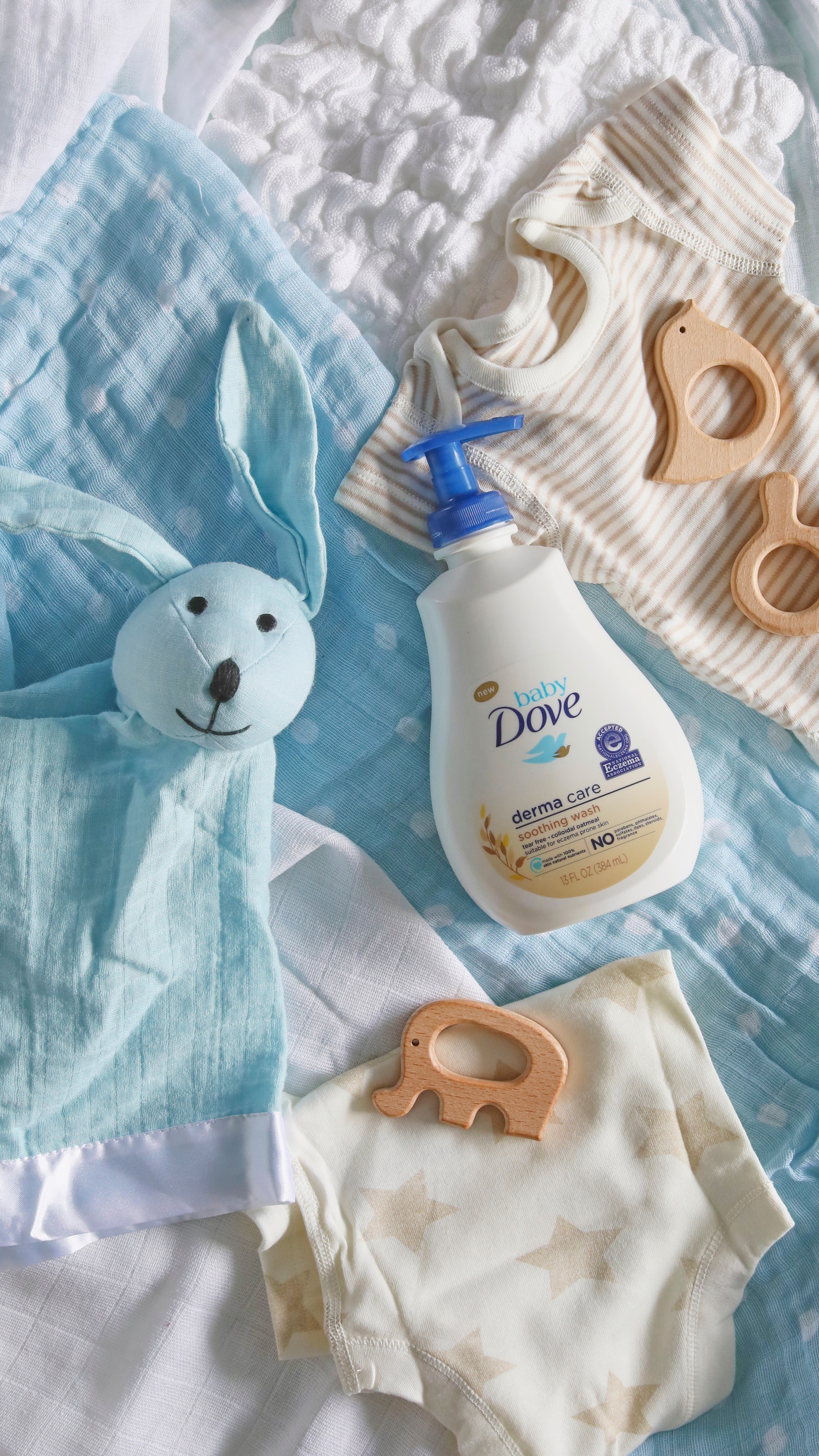 Start with bath time
Bathing should be fun, not stressful. And with a few simple tricks up your sleeve, it can be a moment of relaxation and bonding for you both.

Make sure the baby bath temperature is not too hot – it should be 37-38 degrees Celsius (which is body temperature). Then, add some Baby Dove Soothing Wash. Uniquely formulated with colloidal oatmeal, 100% skin-natural nutrients and prebiotic moisturizer, it's clinically-proven to be as gentle as water – and safe to use from baby's first bath. This tear-free baby wash works to replenish skin-essential nutrients and retain moisture within your baby's skin, so bath time can finally be fun again.
Remember you are never alone

We understand that looking after your baby's skin is an emotional journey as well as a physical one – which is why we've made our products with effective, clinically-proven ingredients that get to work gently but effectively from the very first use. With a little help from Baby Dove, you can care for your baby with confidence, every single day.
And as every parent knows – there's nothing like hearing the experiences of other mums and dads for extra reassurance. Share your story & tips with other new parents at @babydovecare so they know they're never alone.
Hello, what are you looking for?
The best way to care for your baby? Your way
There are no perfect moms. Only real ones