An alarming number of 14 to 17-year-old teens are feeling increasing pressure to fit the latest toxic beauty trends and are resorting to more extreme measures, such as cosmetic injectables, even though their faces are still developing.
(Vividata SCC | Study of the Canadian Consumer Winter 2023)
The Injectable Billboard
We wanted to draw attention to this concerning trend, so we put the issue on display in a way no one could ignore.
To visualize the extent of teen cosmetic injectables use, we created an installation with tens of thousands of medical-grade syringes — the same kind used in these procedures.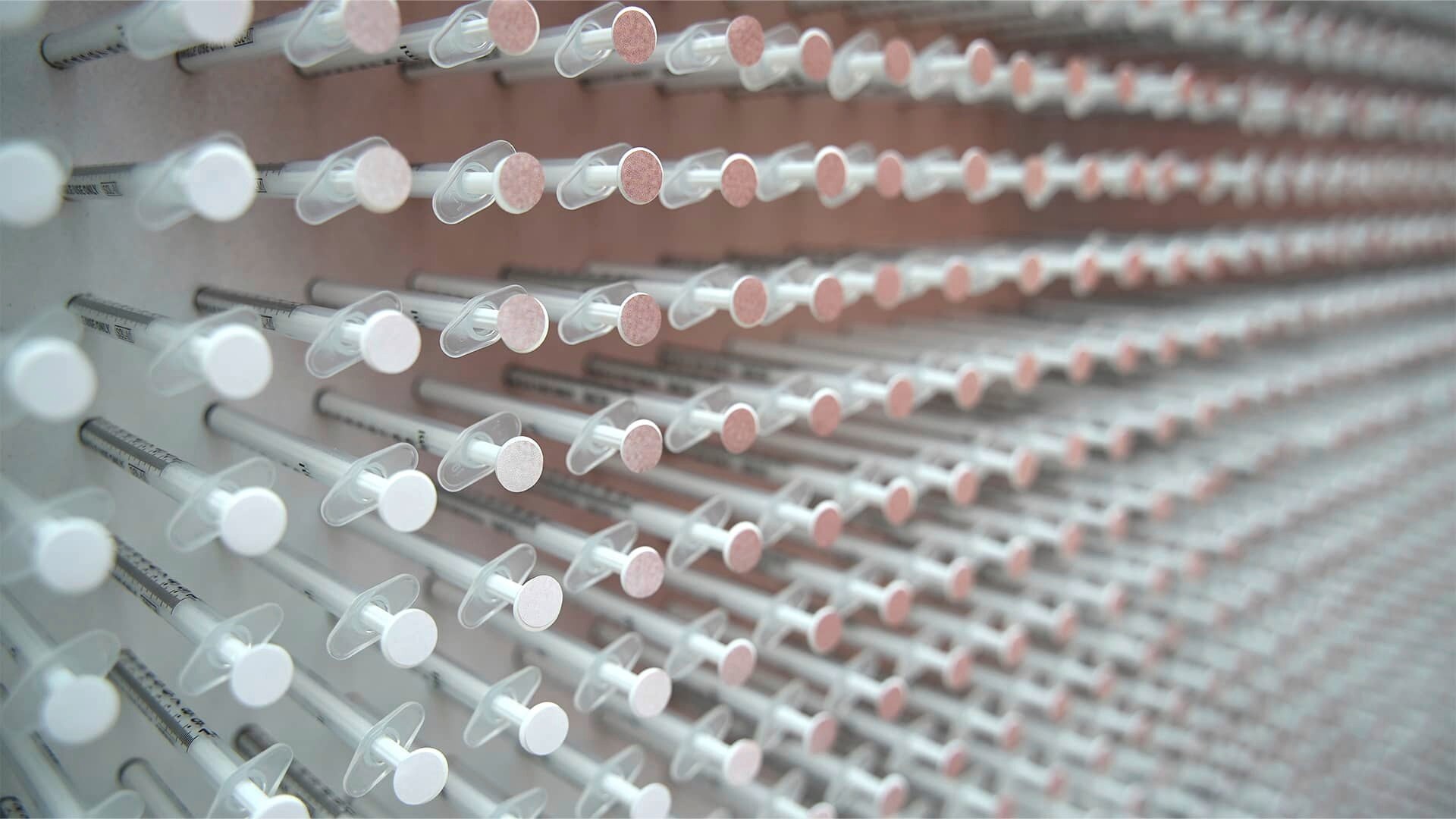 How We Can Help
For almost 20 years, the Dove Self-Esteem Project has been committed to helping build body confidence in young girls so they can appreciate beauty on their terms and be better equipped to face harmful beauty ideals.
Join us in building girls' self-esteem for the next generation.
When it comes to your body, love the one you're with
Beauty is an all-ages show