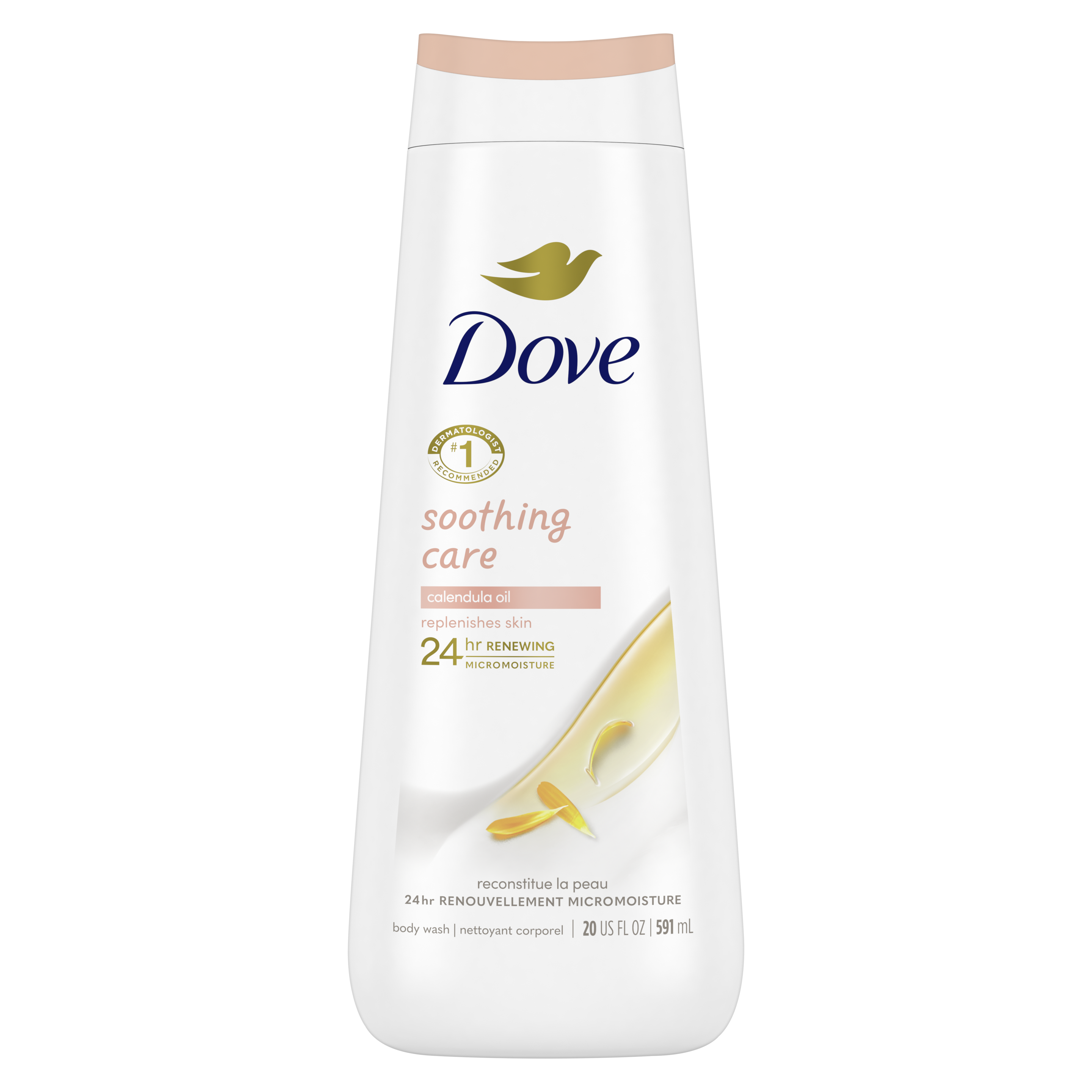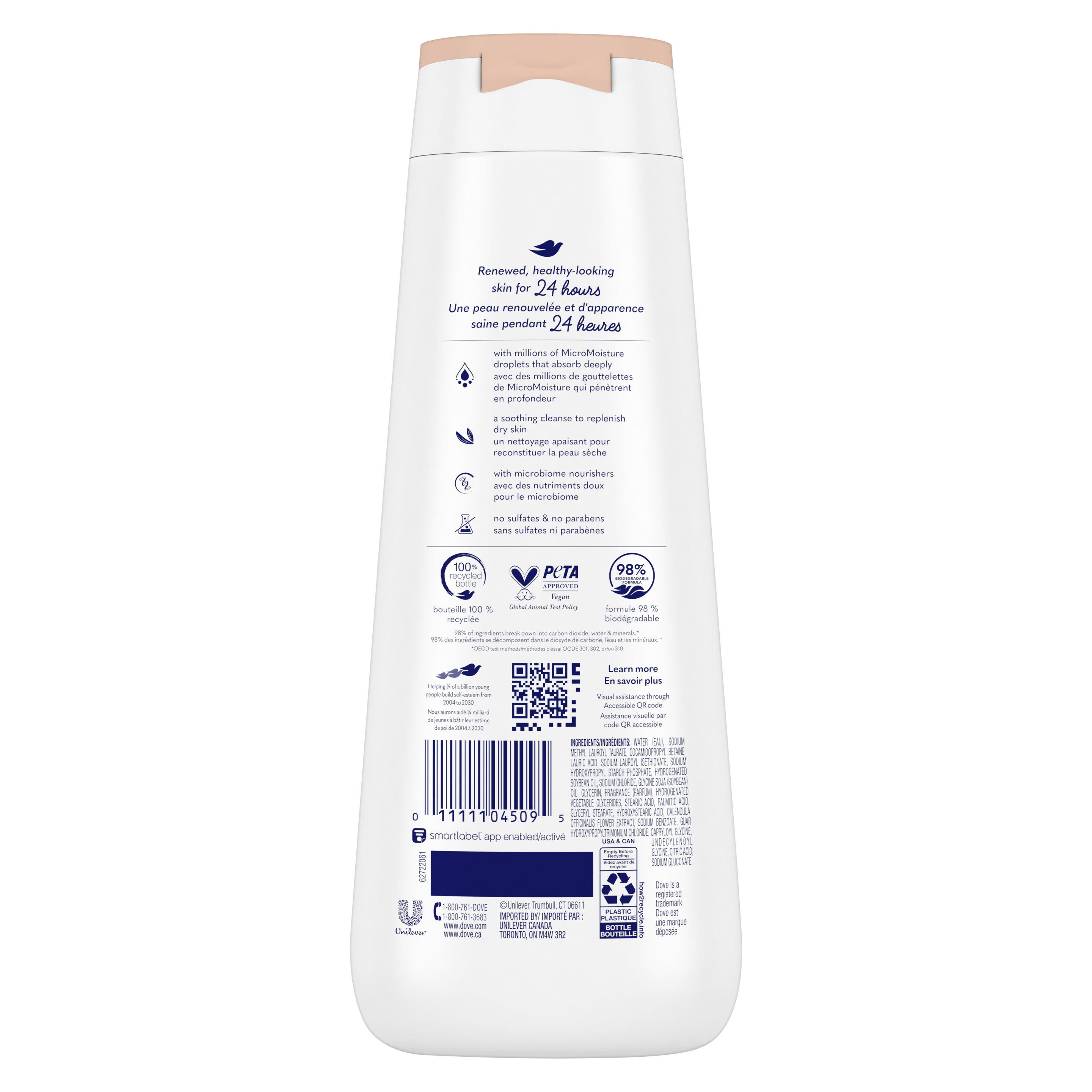 For sensitive skin, hydrates and replenishes skin

• Dove Soothing Care Body Wash hydrates and replenishes senstitive skin 

• Iconic formula gives long-lasting nourishment

• #1 dermatologist recommended body wash brand

• Moisture Renew Blend helps renew skin's natural moisture

• Sulfate-free, microbiome-gentle and paraben-free body wash 

• Nourishing body wash with a fresh, caring fragrance 

• Made with 100% recycled plastic, our bottles are now beautifully unique


If you have sensitive skin, you know that your skin requires a little extra care. That's why Dove's Soothing Care Body Wash for sensitive skin is made with gentle cleansers, calendula oil and a hypoallergenic fragrance to soothe your senses while still giving your skin the best care it can. Formulated to create a creamy lather to clean gently, hydrate and replenish your skin with 100% skin natural nutrients. Proven on sensitive skin, you can feel confident that this sulfate free sensitive skin body cleanser is gentle on both your face and body and won't dry skin or clog pores. You'll get beautifully nourished, healthy looking skin. Dove body wash includes Moisture Renew Blend—a combination of skin-natural moisturizers and plant-based moisturizers that deliver a powerful mix of moisturizing ingredients for your skincare routine. 


•Deep moisture for your skin
Looking for lasting care? This rich body wash has a nourishing formula. Plant-based moisturizers work with naturally-derived cleansers and our Moisture Renew Blend technology for care that goes deep into skin.

•Gentle cleansing
Mild and creamy, this pH balanced formula is paraben and sulfate-free and respects your skin's microbiome. The formula is packed with naturally-derived gentle cleanser and skin-natural nutrients for a nourishing, caring shower experience.

•Daily use
This nourishing body wash promises a caring start to your day: moisturizing skin to leave you with a softer, smoother feel long after you've stepped out of the shower.


Squeeze Dove Soothing Care Body Wash into your palms or onto a shower pouf. Massage the nourishing formula onto your skin and rinse off to reveal soft, smooth skin, and take a moment to enjoy the fresh scent.


We've all heard hot water is best, but did you know long steamy showers can actually dry your skin out? So, if you've been experiencing dry skin, stick to warm water in the shower and see if your skin starts feeling more hydrated. 

When it comes to your body, love the one you're with
Beauty is an all-ages show