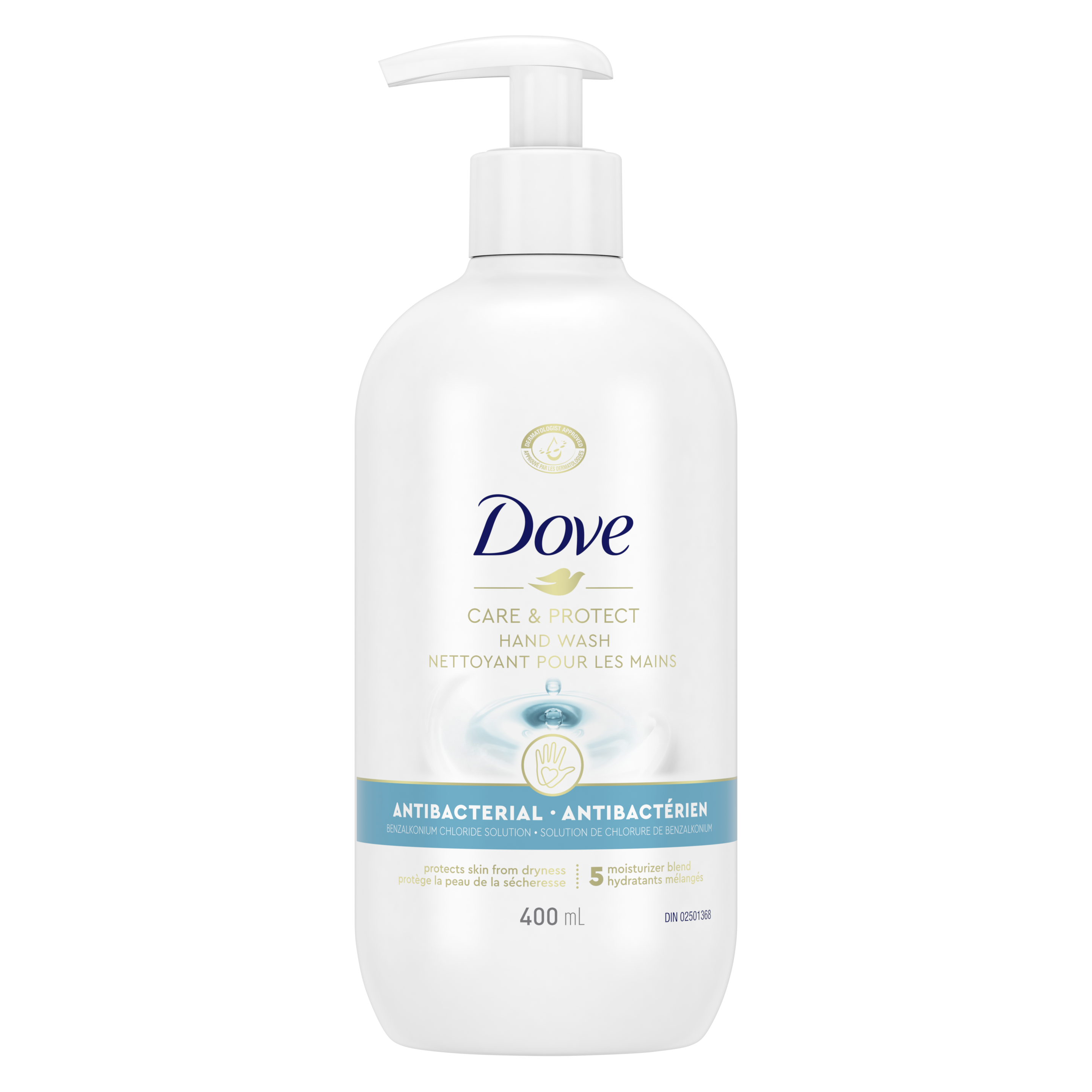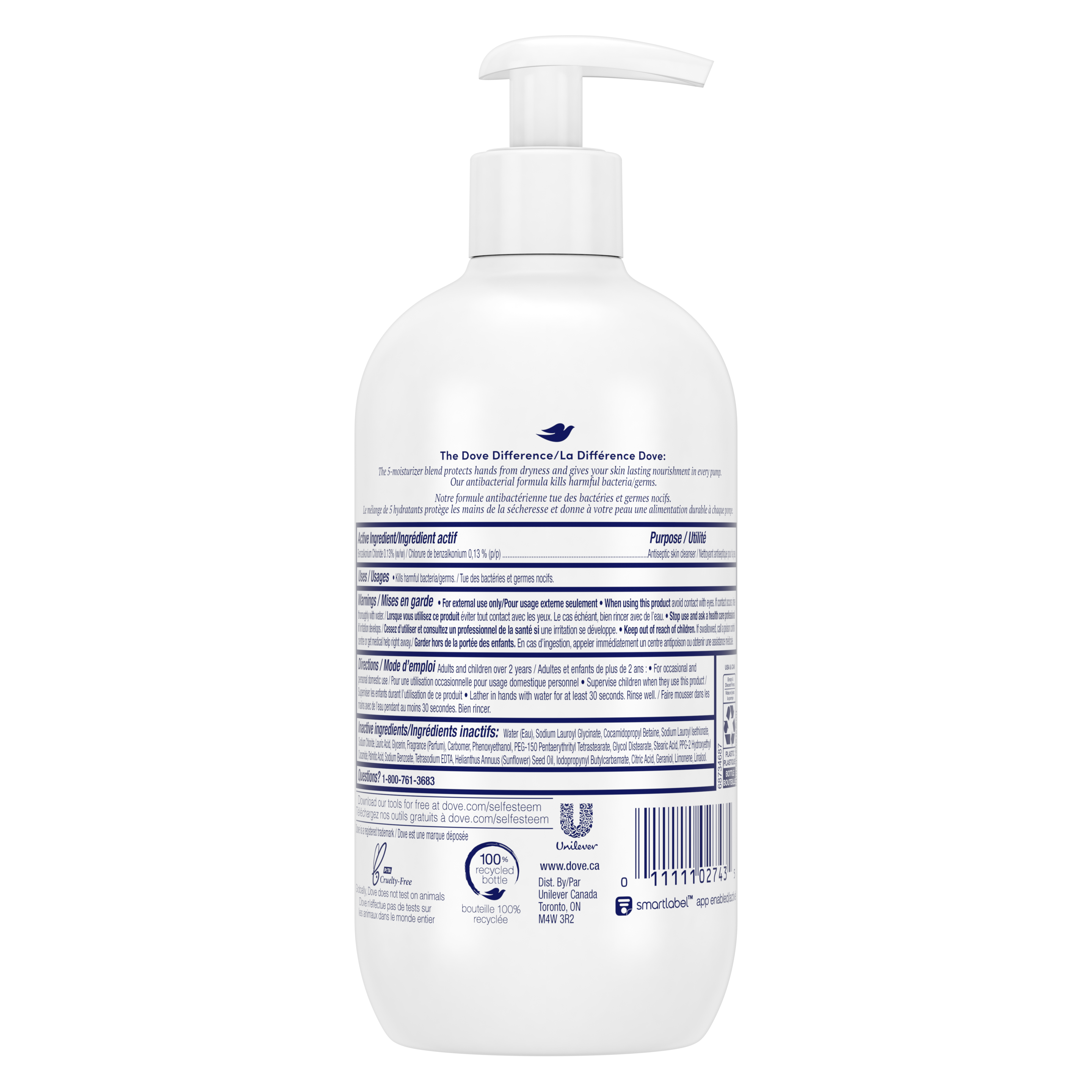 Care & Protect Antibacterial Hand Wash
Our antibacterial hand wash kills harmful bacteria and germs in seconds and moisturizes your hands for hours, protecting from dryness

•Moisturising Antibacterial Hand Wash that kills harmful bacteria & germs 
•Formula with 5 Moisturizer Blend protects skin from dryness
•Gives your hands lasting nourishment with every pump. 
•Sulfate and paraben-free formula


Cleansing and skin care should go hand in hand. So, if you're looking for a moisturizing  antibacterial hand soap that kills harmful bacteria and germs while nourishing your skin, it's time to add Dove Care & Protect Antibacterial Hand Wash to your routine. This cleanser with our 5 Moisturizer blend will kill harmful bacteria and  germs while moisturizing your hands. 


Active Ingredient (w/w): Benzalkonium Chloride 0.13%
Inactive Ingredients: Water (Eau), Sodium Lauroyl Glycinate, Cocamidopropoyl Betaine, Sodium Lauroyl Isethionate, Sodium Chloride, Lauric Acid, Glycerin, Fragrance (Parfum), Carbomer, Phenoxyethanol, PEG-150 Pentaerythrityl Tetrastearate, Glycol Distearate, Stearic Acid, PPG-2 Hydroxyethyl Cocamide, Palmitic Acid, Sodium Benzoate, Tetrasodium EDTA, Helianthus Annuus (Sunflower) Seed Oil, Iodopropynyl Butylcarbanate, Citric Acid, Geraniol, Limonene, Linalool.


•Eliminating bacteria without drying the skin  
Our antibacterial formula kills harmful bacteria and germs protects hands from dryness and gives your skin lasting nourishment in every pump.


•Gentle daily cleansing 
Suitable for all skin types, this nourishing, gentle hand wash is sulfate and paraben free and is formulated with our 5 moisturizer blend. 

•Beautifully smooth hands 
If you get dry hands from washing, Dove Care & Protect Hand Wash is the product for you. This moisturizing hand wash will give you the moisturization you love and the antibacterial clean you want – all at once.


Add a generous pump of this antibacterial hand soap to wet hands. Massage into a rich creamy lather for at least 20 seconds. Make sure to scrub the fronts and backs of your hands, in between the fingers and under your fingernails. Rinse and enjoy the feeling of ultrasoft, cleansed hands.


Wash your hands with our Dove Care & Protect Antibacterial Hand Wash for 20 seconds to remove germs and bacteria, and protect from dryness so skin is moisturized for hours 

When it comes to your body, love the one you're with
Beauty is an all-ages show