How to Choose The Right Polish For Your Skin
Some exfoliating scrubs restore dry, dull skin while others deliver smoother skin over time. If you're wondering which body scrub is best for you, start by choosing one according to your skin type. All our body polishes and pre-cleanser body butters are infused with Dove 10X Moisture Boost Complex* so you know no matter what you choose, you're getting ultimate care and nourishment.
*10x the moisturizers vs the leading body wash brand
For Dry Skin
Most people suffer from dry skin at some point in their life, especially during the colder months. For a pre-cleanse shower butter that will replenish your skin with moisture, opt for the Dove Body Love Moisture Boost Pre Cleanser Shower Butter. The silky, buttery texture is infused with hyaluronic acid serum, moringa oil, and 10X Moisture Boost Complex* and helps to reset your skin's moisture barrier and revive dry, dehydrated skin. For best results, apply to wet skin in the shower, and massage all over your body. When you're ready, rinse off and follow with Dove Body cleanser. For an extra dose of top-to-toe moisture that lasts up to 48 hours, apply a dove body lotion
*10x the moisturizers vs the leading body wash brand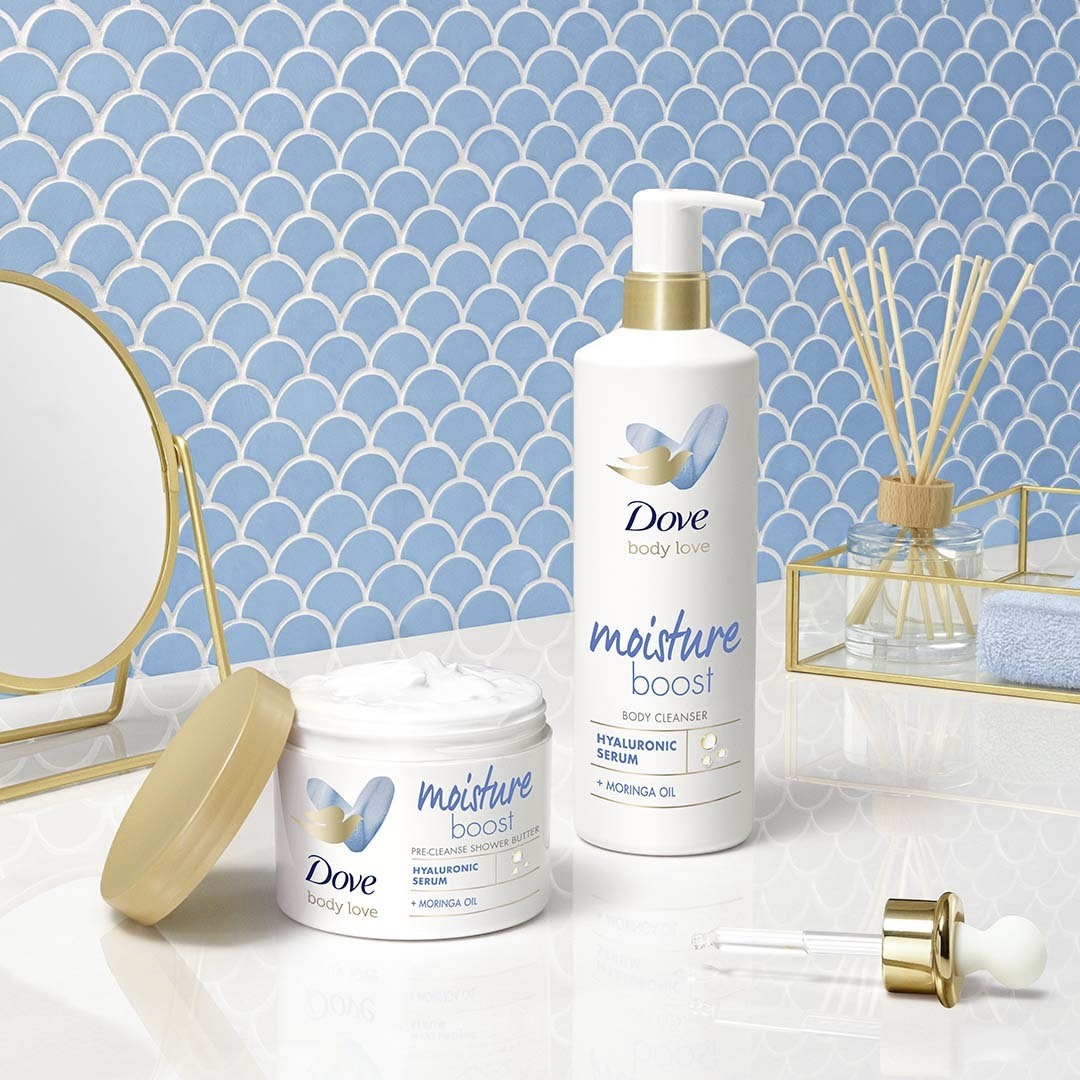 For Bumpy Skin

If you have bumpy, uneven-looking skin, a gentle exfoliator will help restore its natural glow and help minimize roughness. Use an exfoliator with AHA like Dove Body Love Exfoliate Away Body Polish to slough off excess dead skin and stimulate skin turnover. If you have dry, worn down skin that needs some exfoliation we recommend Dove Body Love Night Recovery Retinol Serum Body Polish, you'll want to massage a generous amount onto your skin in the shower. Leave it on for one minute and then rinse off with a Dove Body Love Body Cleanser.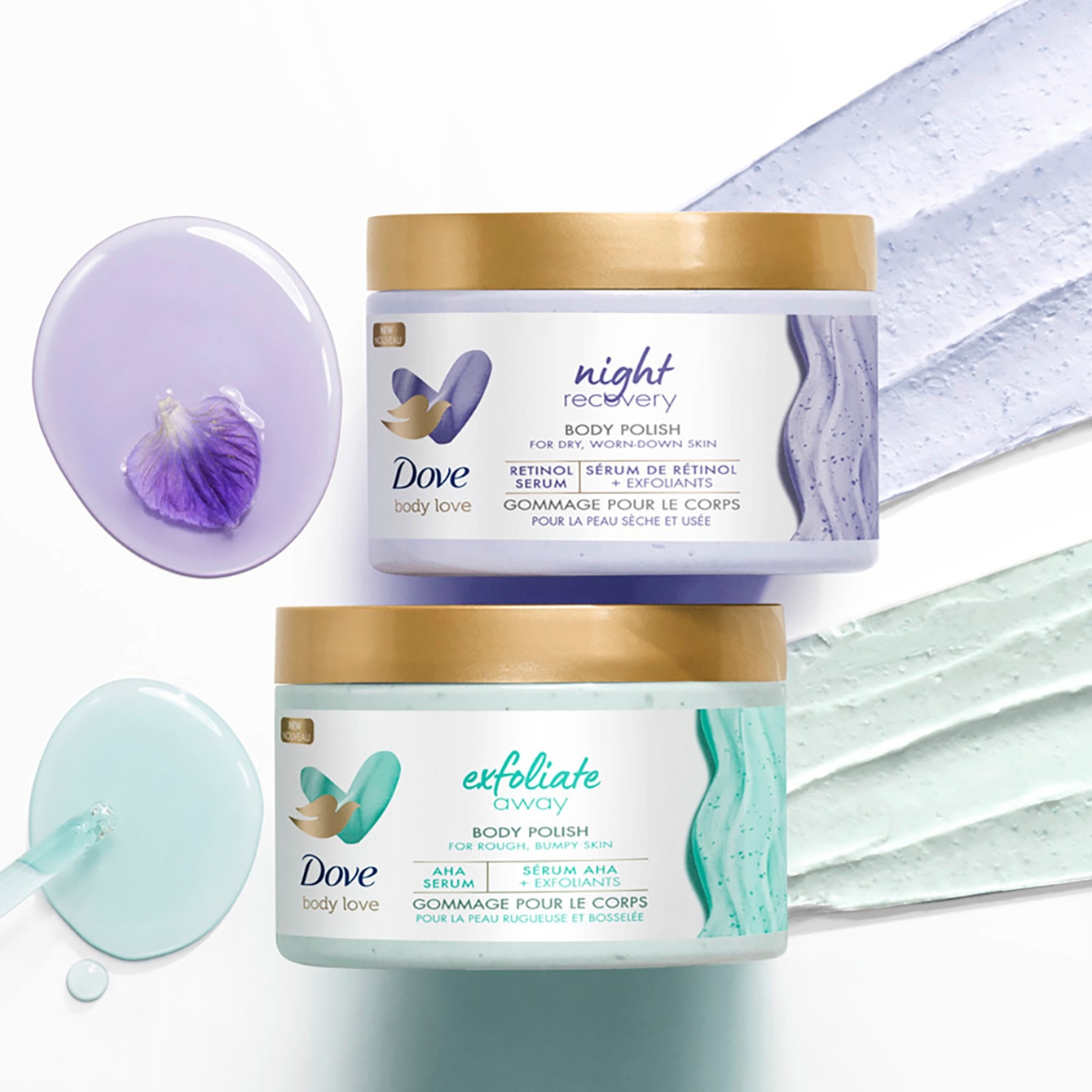 Hello, what are you looking for?
When it comes to your body, love the one you're with
Beauty is an all-ages show