Do you have hypersensitive skin? Here's how to care for it
We all know that skin type varies from person to person. But just like dry, oily, or combination skin, there is a different spectrum when it comes to sensitivity. To simply put it- when your normal to sensitive skin 'over' reacts to certain ingredients, it can be considered ultra-sensitive or hyper-reactive skin. So, let's understand what triggers hypersensitive skin and how to care for it.
What is hyper-reactive skin?
Hyper-reactive skin is more prone to irritation and can result from damage to the skin's protective barrier or an overreaction to certain ingredients. That's why it's even more important to choose mild products that help care for skin's protective layer and help avoid irritation.
How do I care for my hyper-reactive skin?
Give the right care to hyper-reactive and ultra sensitive skin by using gentle cleansers that help lock in moisture and help protect the natural skin barrier for visibly healthier skin. Gentle and good-for-you body cleansers can also help nourish and protect the skin barrier by giving it that extra moisture boost- all day long. For hyper-reactive skin, it is essential to follow a consistent body care routine by using products that are soothing and hydrating. Using products that contain fewer ingredients helps to avoid any ingredients that may be too harsh or could be likely to cause an reaction. Try switching to a fragrance-free body wash and look for skin barrier-supporting ingredients like stearic acid. Remember: a healthy skin barrier means a happy you.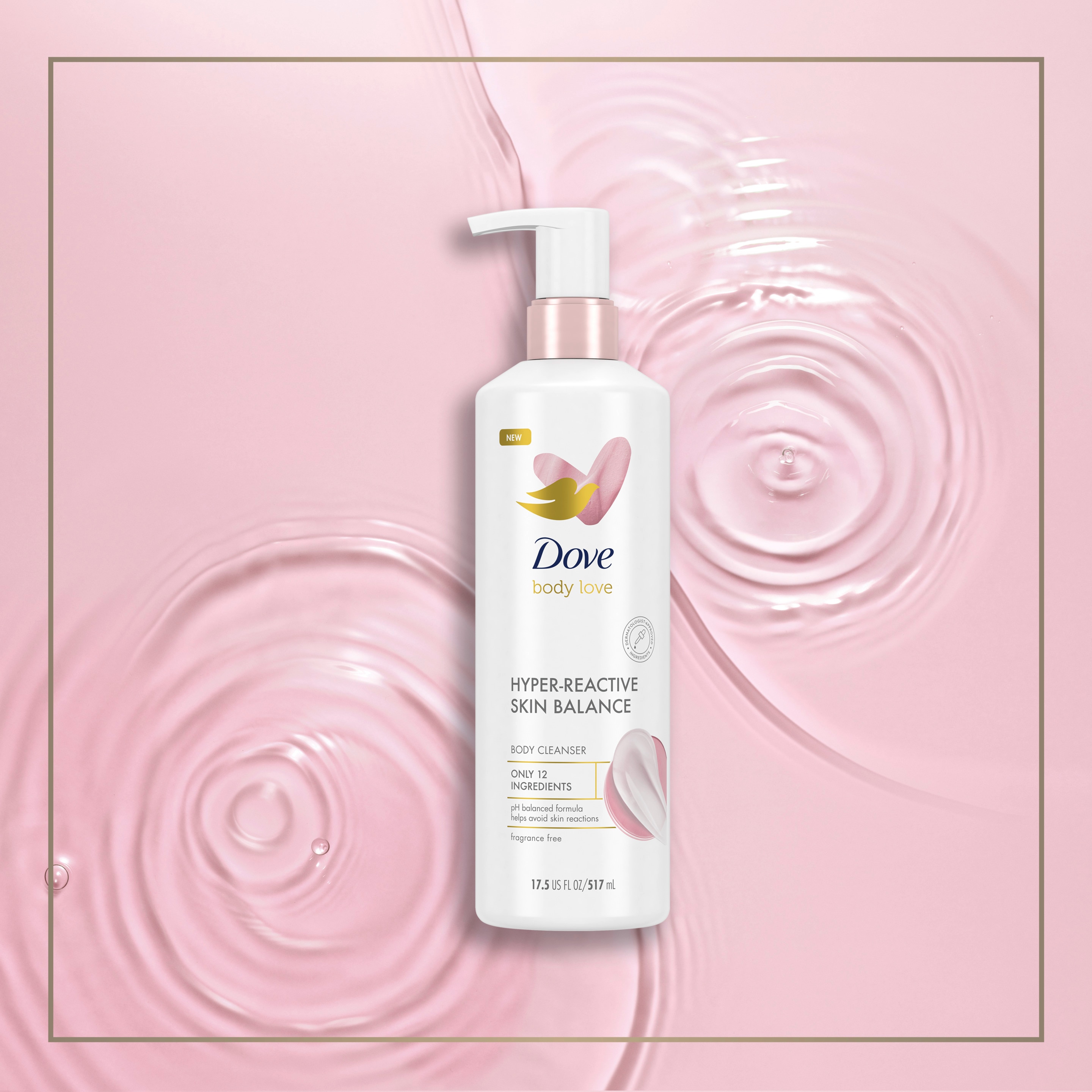 Try Dove Body Love Hyper-Reactive Skin Balance Body Cleanser​ that gently cleanses and moisturizes reaction-prone skin. This fragrance-free cleanser is also made with naturally derived cleansers so that you can start each day feeling confident in your skin. With only 12 ingredients and a pH balanced formula, this body wash helps avoid skin reactions.
Every Dove Body Love Hyper-Reactive Skin Balance Body Cleanser is packed with these 12 skin-friendly naturally derived ingredients:
1. Water
2. Cocamidopropyl Betaine: Cleanser
3. Sodium Methyl Lauroyl Taurate: Cleanser
4. Sodium Chloride: Thickener
5. Glycerin: Moisturizer
6. Stearic Acid: Skin Conditioner
7. Palmitic Acid: Skin Nourisher
8. Hydroxystearic Acid: Skin Conditioner
9. Cocamide MEA: Cleanser
10. Sodium Benzoate: Preservative
11. Citric Acid: pH Adjuster
12. Sodium Gluconate: Binding Agent
In conclusion:

Caring for your hyper-reactive skin starts in the shower. Show your body some extra love by choosing products that restore your skin's moisture barrier, have fewer ingredients, and are pH balanced to help avoid skin reactions.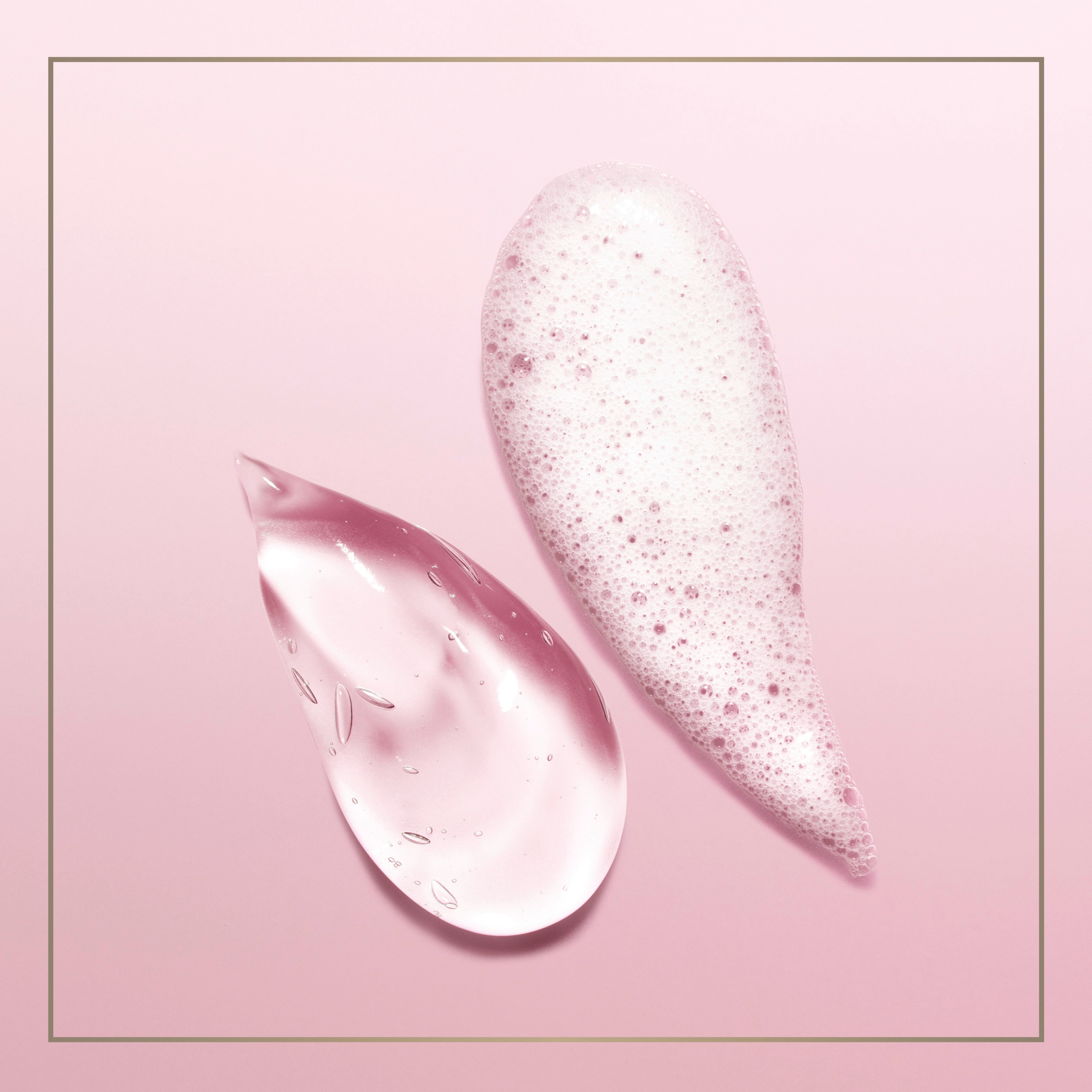 Hello, what are you looking for?
When it comes to your body, love the one you're with
Beauty is an all-ages show