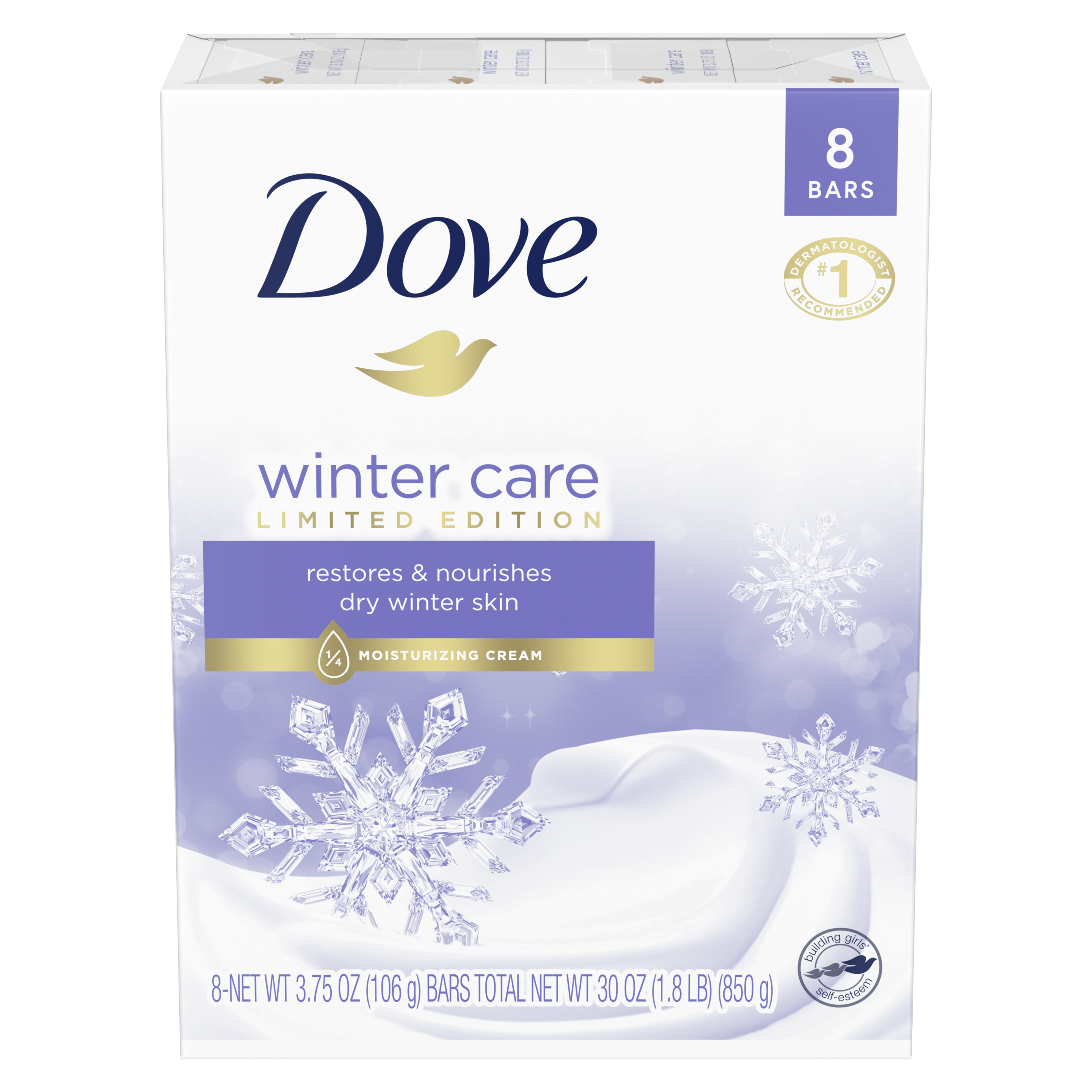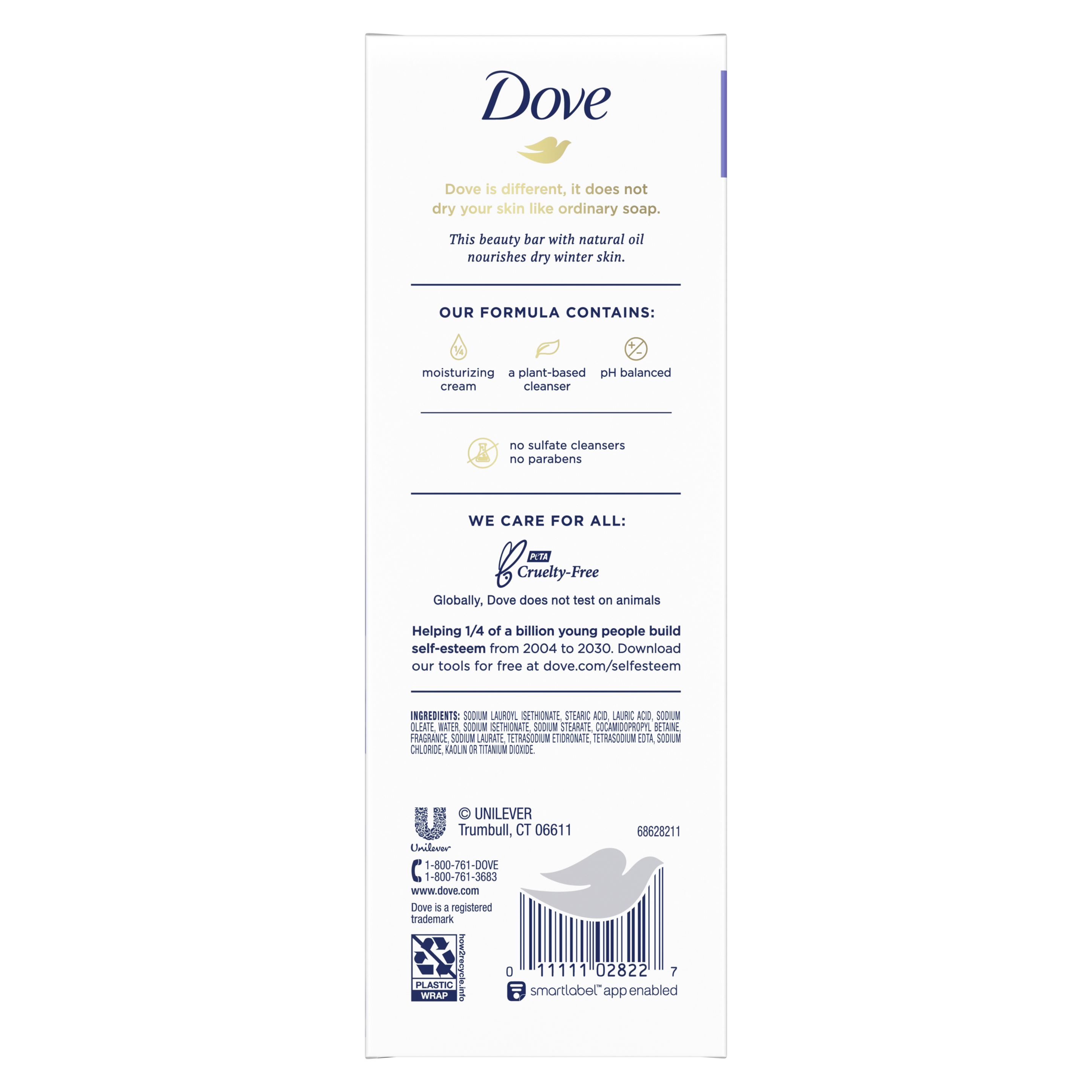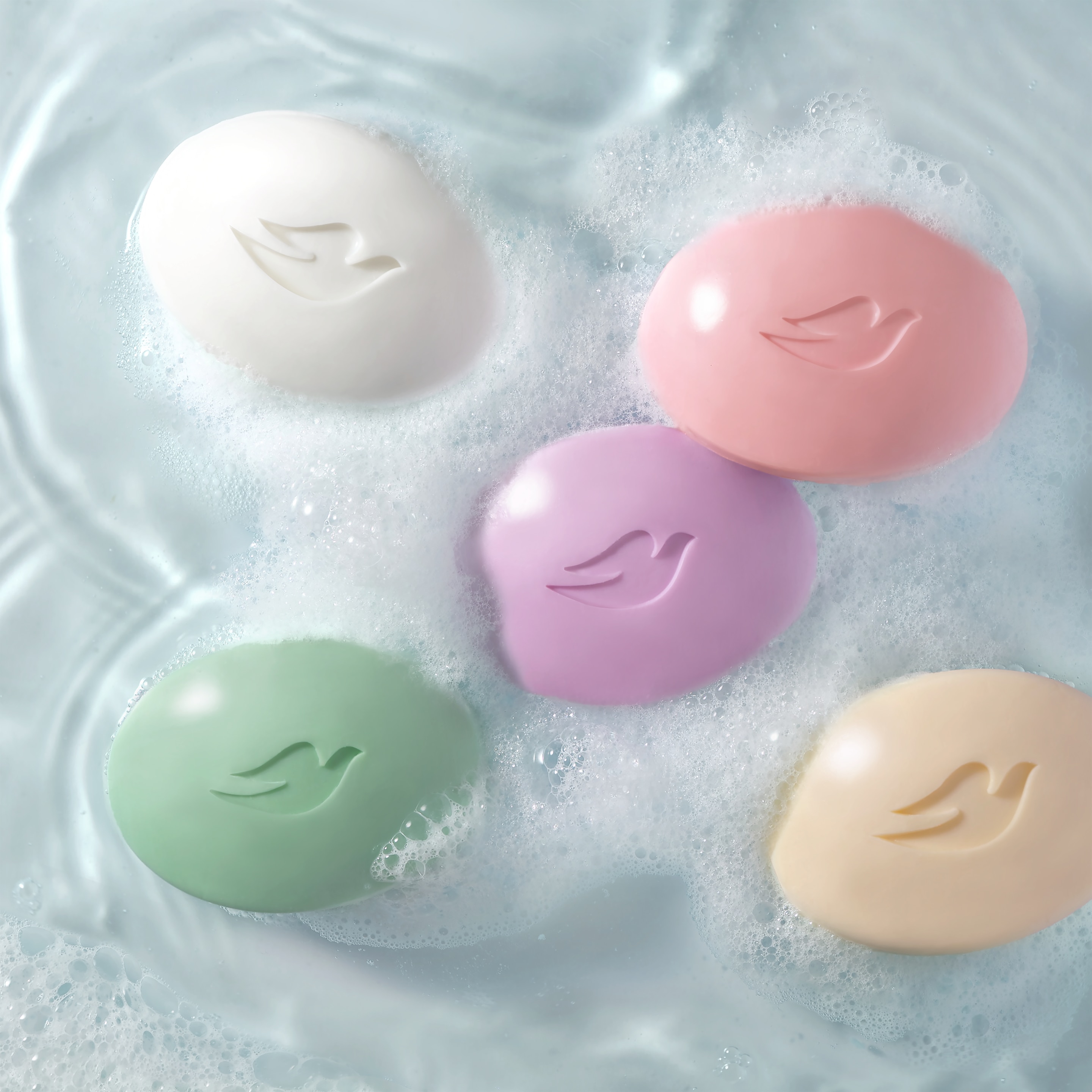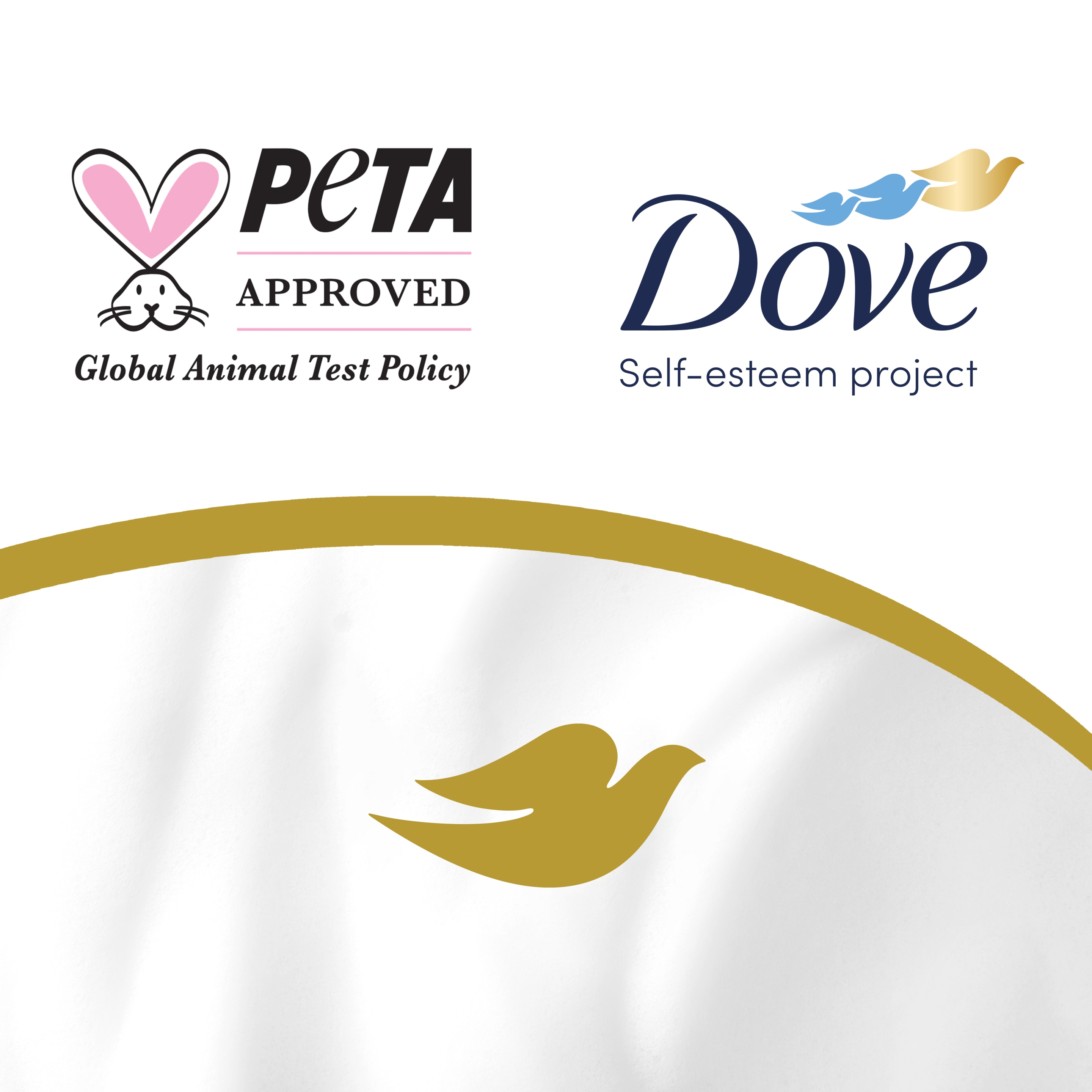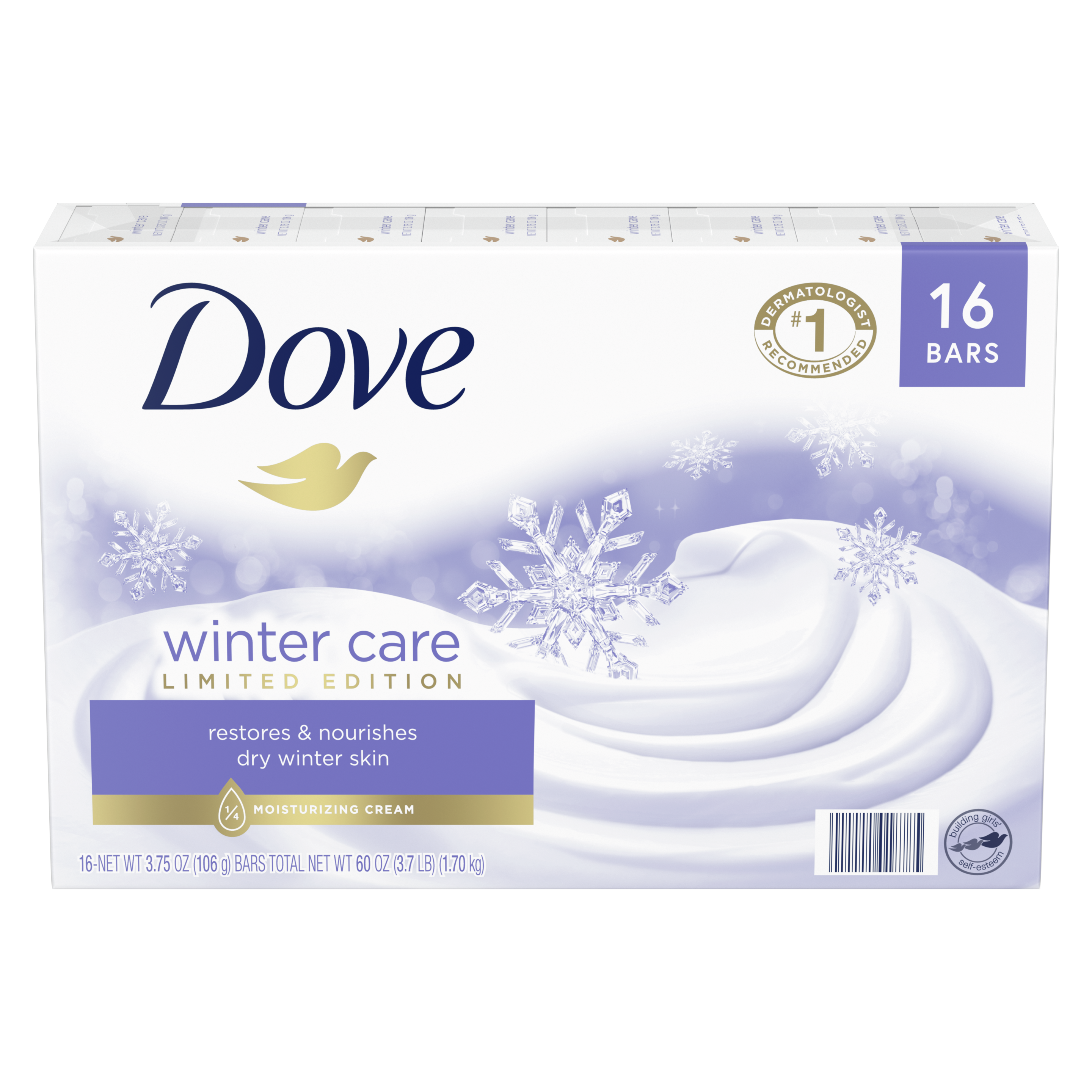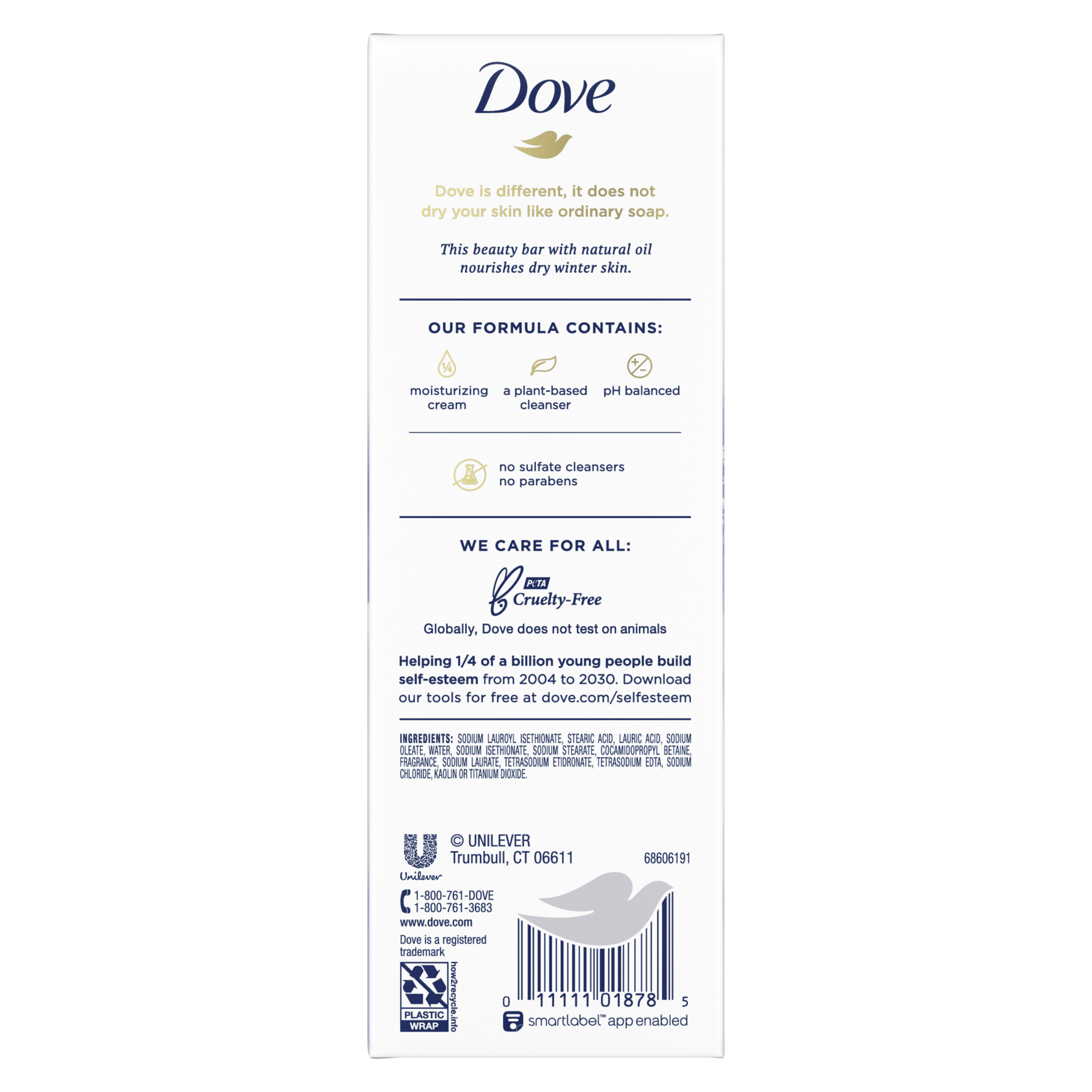 A gentle Beauty Bar for winter skin that delicately cleanses and nourishes, leaving skin nurtured and smooth.

• Gentle cleanser suitable for daily use on face, body and hands

• Leaves skin softer, smoother and more radiant looking vs. ordinary soap

• Effectively washes away bacteria while nourishing your skin

• Cares for dry winter skin to effectively cleanse and nourish 

• ¼ moisturizing cream helps skin maintain its natural moisture

• #1 Dermatologist recommended bar brand


Do you struggle with dry skin in the winter? Did you know that your skin loses up to 25% of its ability to retain moisture in cold weather conditions? As the days grow shorter and the air gets colder and drier, your skin can start to feel the pinch, becoming rough, dry and even cracked. So if you're looking for ways to build nourishment and moisture into your skin care routine, try Dove Winter Care Beauty Bar

The Dove Winter Care Beauty Bar is formulated with a natural oil to help nourish dry winter  skin and leave it feeling soft, smooth and radiant vs. ordinary soap. It combines a mild cleanser with 1/4 moisturizing cream and a natural oil, which together help to protect your skin from dryness by  replenishing skin's natural moisture. 


Sodium Lauroyl Isethionate, Stearic Acid, Lauric Acid, Sodium Oleate, Water (Aqua), Sodium Isethionate, Sodium Stearate, Cocamidopropyl Betaine, Fragrance (Parfum), Sodium Laurate, Tetrasodium Etidronate, Tetrasodium EDTA, Sodium Chloride, Kaolin or Titanium Dioxide.


• Dryness and dehydration
Other bar soaps can strip away skin's moisture as they clean. Dove Winter Care Beauty Bar is specifically formulated with 1/4 moisturizing cream, which helps your skin retain its natural moisture throughout winter.

• Nourishment
Enriched with a natural oil, the Winter Care Beauty Bar hydrates and nourishes skin as you cleanse for a hydrated and more radiant-looking finish vs. ordinary bar soap.

• Uncomplicated skin care
Dove Beauty Bars are free from sulfate cleansers and contain no parabens. The pH-balanced formula guarantees gentle cleansing.

• Cruelty-free skin care
Globally, Dove does not test on animals. Each Beauty Bar carries the PETA cruelty-free logo for added peace of mind.


Easy to use, the Dove Winter Care Beauty Bar can be rubbed between wet hands to create a soft, creamy lather. Cleanse the skin by massaging the refreshing lather over your body or hands before rinsing away with warm water.


Choose superior skin care this season with the Dove Winter Care Beauty Bar. With regular use, skin appears more nourished, soft and hydrated vs. ordinary soaps. 

Hello, what are you looking for?
When it comes to your body, love the one you're with
Beauty is an all-ages show