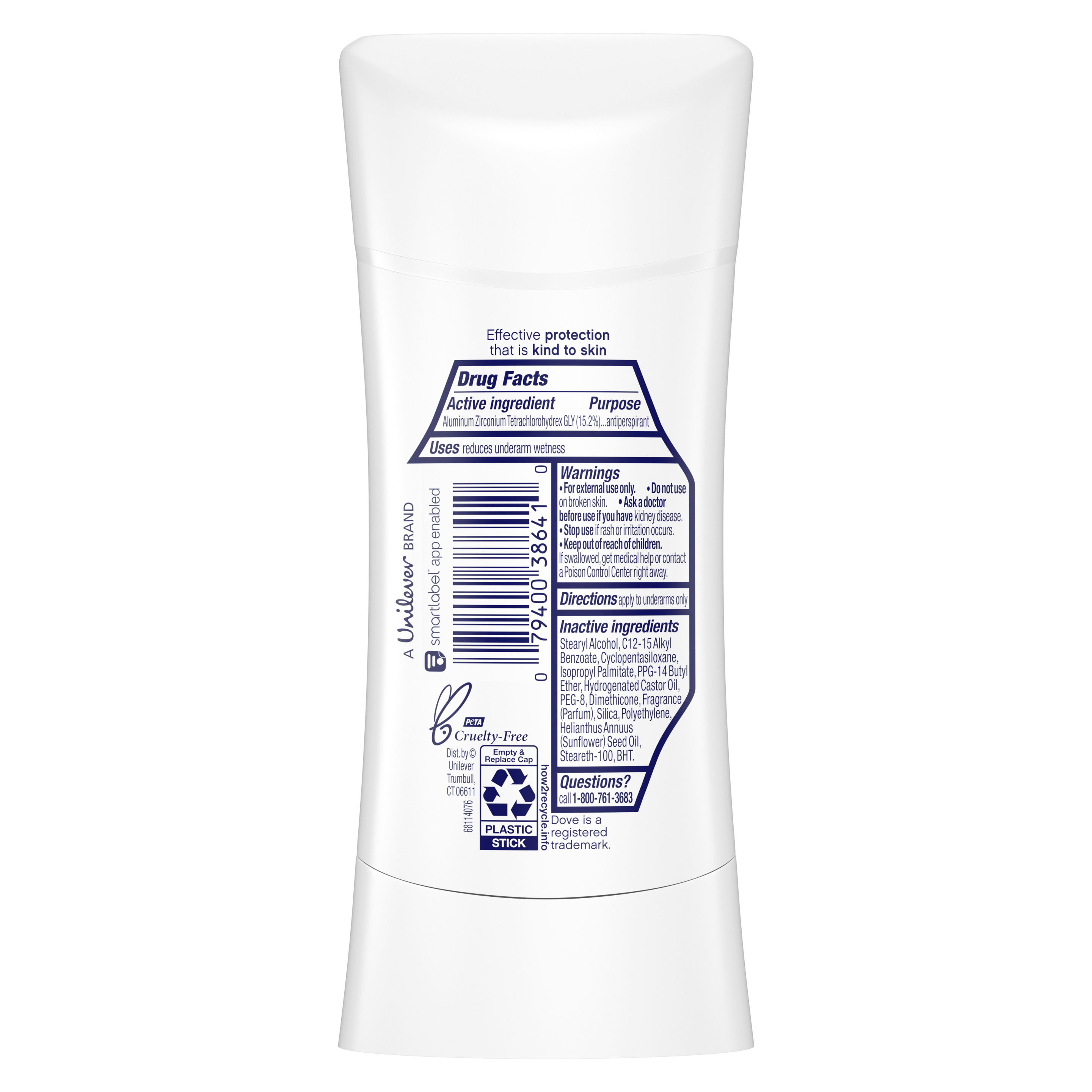 Advanced Care Antiperspirant Deodorant Stick Caring Coconut
With a delicate coconut fragrance, our Caring Coconut Antiperspirant Deodorant Stick gives you up to 48-hour protection.

• Up to 48 hours of antiperspirant protection against sweat and odor
•  Kind-to-skin formula containing ¼ moisturizers with natural oil 
• 0% alcohol (ethanol) formula helps relieve skin irritation 
• Antiperspirant stick with a sweet, delicate coconut scent
• Antiperspirant stick glides on easily, leaving underarms soft and comfortable
• Helps ease underarm worries so you can live beautifully unselfconsciously


Searching for something to leave your underarms feeling soft and comfortable? Look no further than our Advanced Care Caring Coconut Antiperspirant Deodorant Stick. With 48-hour protection, this long-lasting antiperspirant helps you keep underarm sweat and odor at bay. 

If you're wondering how to care for your skin, this antiperspirant is the perfect addition to your underarm skin care routine. Alcohol-free and enriched with ¼ moisturizers with natural oil, this non-irritating antiperspirant helps relieve skin irritation caused by shaving. And that's not all, the comforting scent of coconut soothes your senses while the kind-to-skin formula takes care of your skin. 

We're on a mission to help women raise their self-esteem – because we believe beauty should be a source of confidence, not anxiety. Dove antiperspirant deodorants deliver effective underarm protection in a kind-to-skin formula, so women can embrace life free from underarm worries. 


Active Ingredient: Aluminum Zirconium Tetrachlorohydrex GLY (15.2%)

Inactive Ingredients: Stearyl Alcohol, C12-15 Alkyl Benzoate, Cyclopentasiloxane, Isopropyl Palmitate, PPG-14 Butyl Ether, Hydrogenated Castor Oil, PEG-8, Dimethicone, Fragrance (Parfum), Silica, Polyethylene, Helianthus Annuus (Sunflower) Seed Oil, Steareth-100, BHT.


• Relieving underarm irritation
If you're wondering how to take care of irritated skin, you can soothe and moisturize your underarms with our Caring Coconut Antiperspirant Deodorant Stick. With a gentle 0% alcohol formula, it helps to relieve skin irritation and underarm rashes caused by shaving. 

• A coconut skin care routine
Infused with a sweet and delicate coconut scent, this antiperspirant deodorant is just the thing to care for your underarm skin. 

• Reliable antiperspirant protection 
Looking for a deodorant for sweat and odor control that's also kind to skin? Try our Caring Coconut Antiperspirant Deodorant Stick for up to 48 hours of effective protection and a dose of care. 

• Cruelty-free underarm protection
Globally, Dove does not test on animals, and all our antiperspirant deodorants are cruelty-free and certified by PETA, for added peace of mind.


Getting the best from your Dove antiperspirant deodorant stick is simple. Apply it first thing in the morning to clean, dry underarms for all day protection and care that goes further.


Before applying Dove Advanced Care Caring Coconut Antiperspirant Deodorant Stick, make sure your skin is nice and dry. This will help the formula get to work so you can feel comfortable and confident.