My Pride: Voices from the LGBTQ2S+ community
Pride exists all year round – and for many people in the LGBTQ2S+ community, it's an integral part of life. It's a celebration of inclusivity, expression and confidence. It's shared stories of resilience, autonomy, and togetherness. It's about living life authentically and unapologetically.
We caught up with some of our amazing #DovePartners from the LGBTQ2S+ community about feeling seen, inspiring confidence in the next generation of young LGBTQ2S+ people and why Pride is important 365 days a year. Our series of curated conversations are below.
What does Pride mean to you?
Aaliyah Ramsey (They/Them. Model, activist and TikToker): Pride to me is about being unapologetically me, without being scared anymore. Before I came out as non-binary and bisexual, I wasn't my full self, I felt like I was still hiding parts of me. It used to play on my mind all of the time, but finally, being this openly me, I've never felt freer!
Char Bailey (She/Her. Coach, mental health advocate and Black Pride educator): Pride means I can relax, Pride means, I got there in the end, Pride means, it's ok to be you, Pride reminds me I'm not alone and I'm loved.
Jamie Windust (They/Them. Author, presenter and model): For me, Pride is the ability to be able to have autonomy over my own path. It's about being able to feel proud that my identity supports my life, but isn't the main character. Feeling prideful in yourself is about noticing when your existence and identity seamlessly allow you to just live.
Tanya Compas (She/They. Youth worker, community builder and founder of Exist Loudly): I see Pride as being more of a reminder to CIS-Het people that LGBTQ+ exist, and equally as a reminder that no matter how large the celebration is, not everyone in our community is free to exist as themselves without threat or fear of violence, harm or rejection.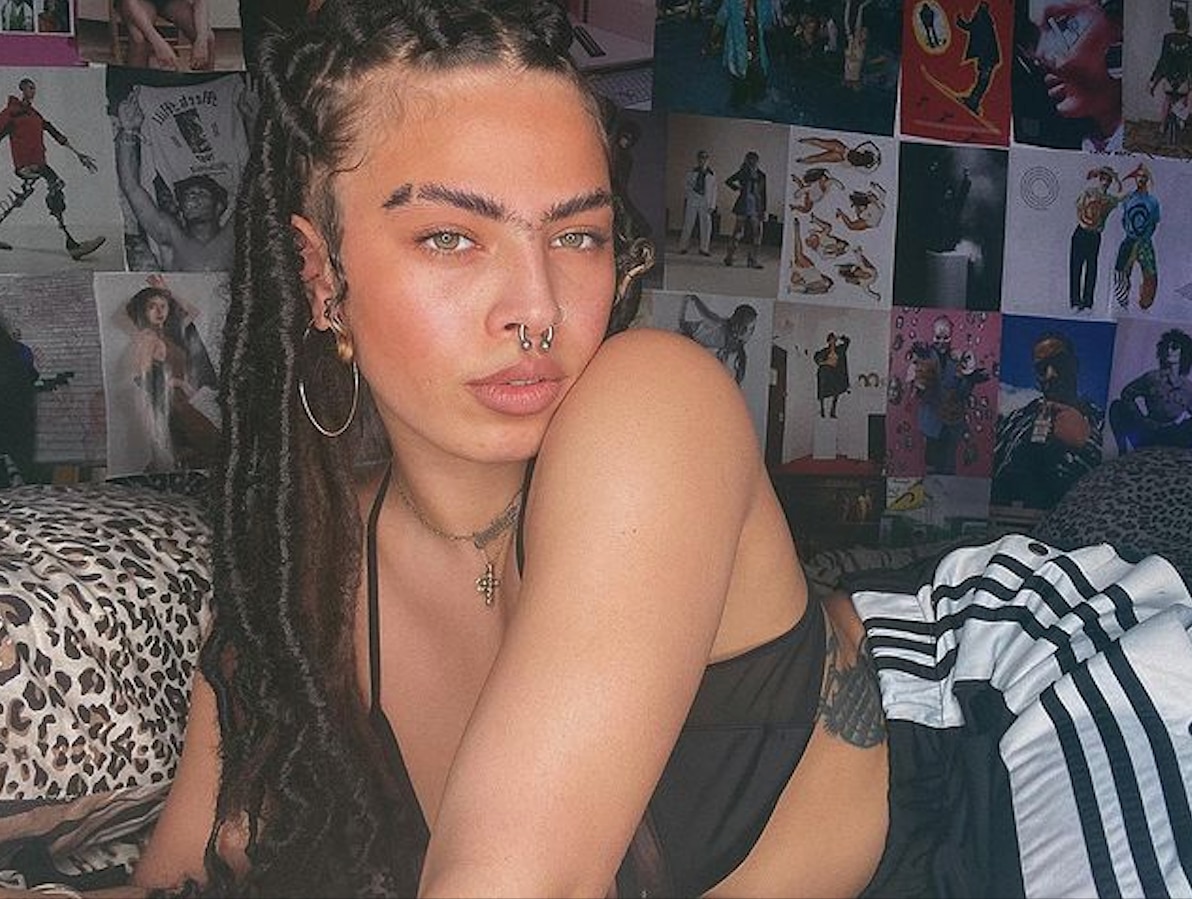 When was the first time you felt seen?
Aaliyah: When my videos went viral on TikTok [...] Representation was poor when I was younger and it's so nice to see that it's changing [...] I want everyone to be seen, understood, and represented. That's the only reason I do everything I do.
Char: I went to a Black Pride team meeting. I spent my life thinking that Black and Brown people couldn't be queer. Sitting around the table with other people like me was a huge exhale, literally and metaphorically. [...] It unlocked a compassion in me and suddenly, I could see others. There's nothing like that initial recognition.
Jamie: This feels slightly hilarious, but it came through watching Eurovision as a child. Seeing people express themselves in whatever way they wanted, [...] and just owning it. Ignoring the hate, turning down the volume on the criticism and bigotry and just doing what they love.
Tanya: Probably at a night called BBZ, it was the first Black LGBTQ+ club night I went to, I felt seen in the sense that I didn't stand out. I just blended in.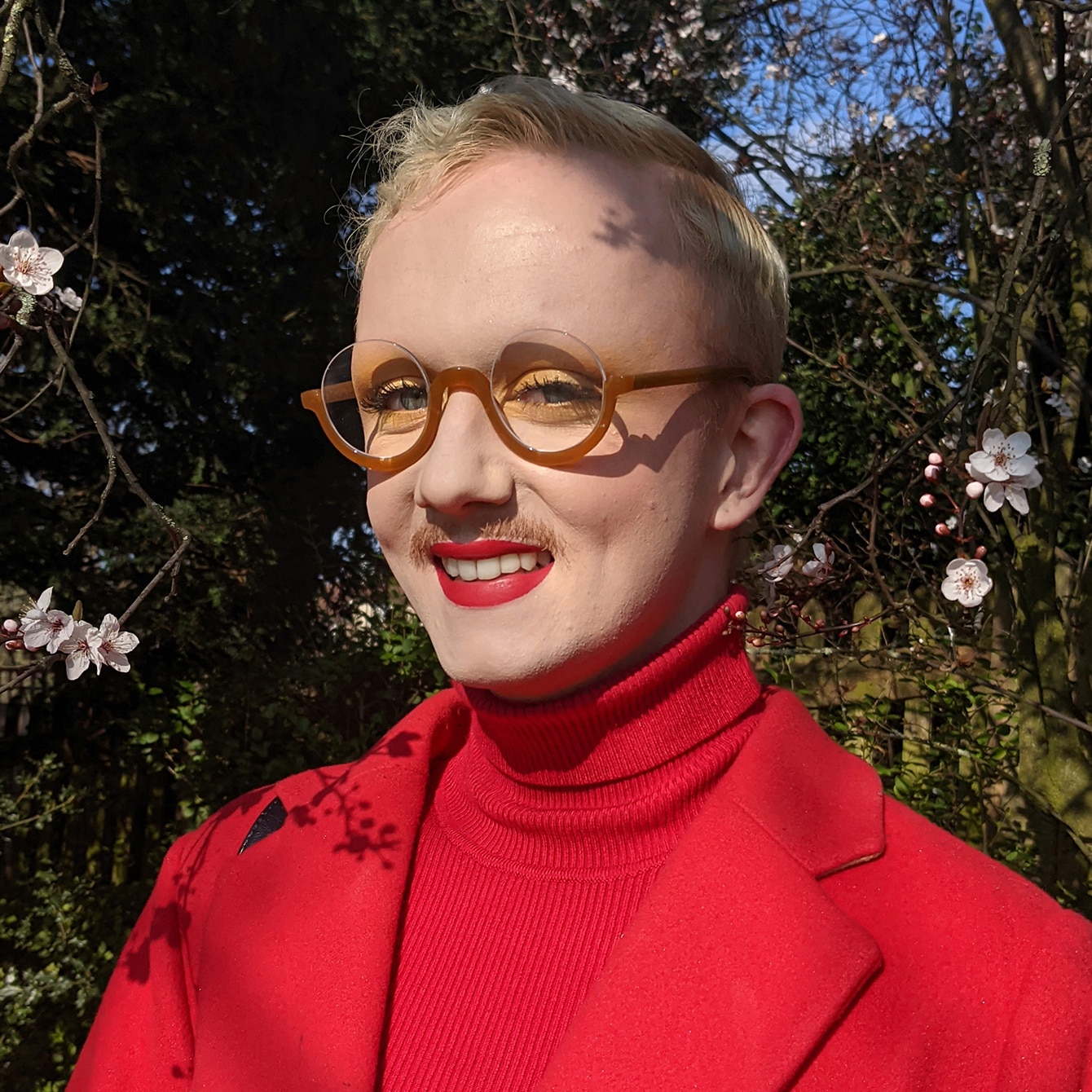 What would you say to the next generation to help them grow up feeling proud and confident in expressing their authentic beauty?
Aaliyah: I would tell the next generation to just be human [...] You don't have to put yourself inside of a box, you can be whoever you want to be. Regardless of what social media or the news says.
Char: We've all talked about #BeKind, but sometimes forget kindness starts with you [...] Beauty isn't a look, it's an act, act beautifully towards yourself [...] I believe being authentically beautiful is an inside job, and it always reflects on the outside.
Jamie: One thing I have learnt in the past year that has helped me to understand authentic beauty [...] is that I can only control how I feel about myself. [...] when people project their insecurities onto me by telling me negative things about my transness or my queerness. It's their issue. And even though they're bringing it to my door, I have the choice as to whether I open that door.
Tanya: I'd prefer to give them a scenario to imagine themselves in, ending with some questions to reflect on.
So...you wake up one day and realise that whilst you can see yourself, to the rest of the world you are invisible, and whilst you can hear yourself speak and make sound, to the rest of the world you are mute. How would you present yourself [...] knowing that no one was watching? Is it different from how you present yourself [...] now? If it is, I implore you to find the moments, spaces and people who allow you to be that person in real life, even if that moment is 5 minutes in front of your mirror [...]. Those 5 minutes of freedom will one day translate into a lifetime of authentic beauty, [...] just you existing as yourself in your truest form.
When it comes to your body, love the one you're with
Beauty is an all-ages show