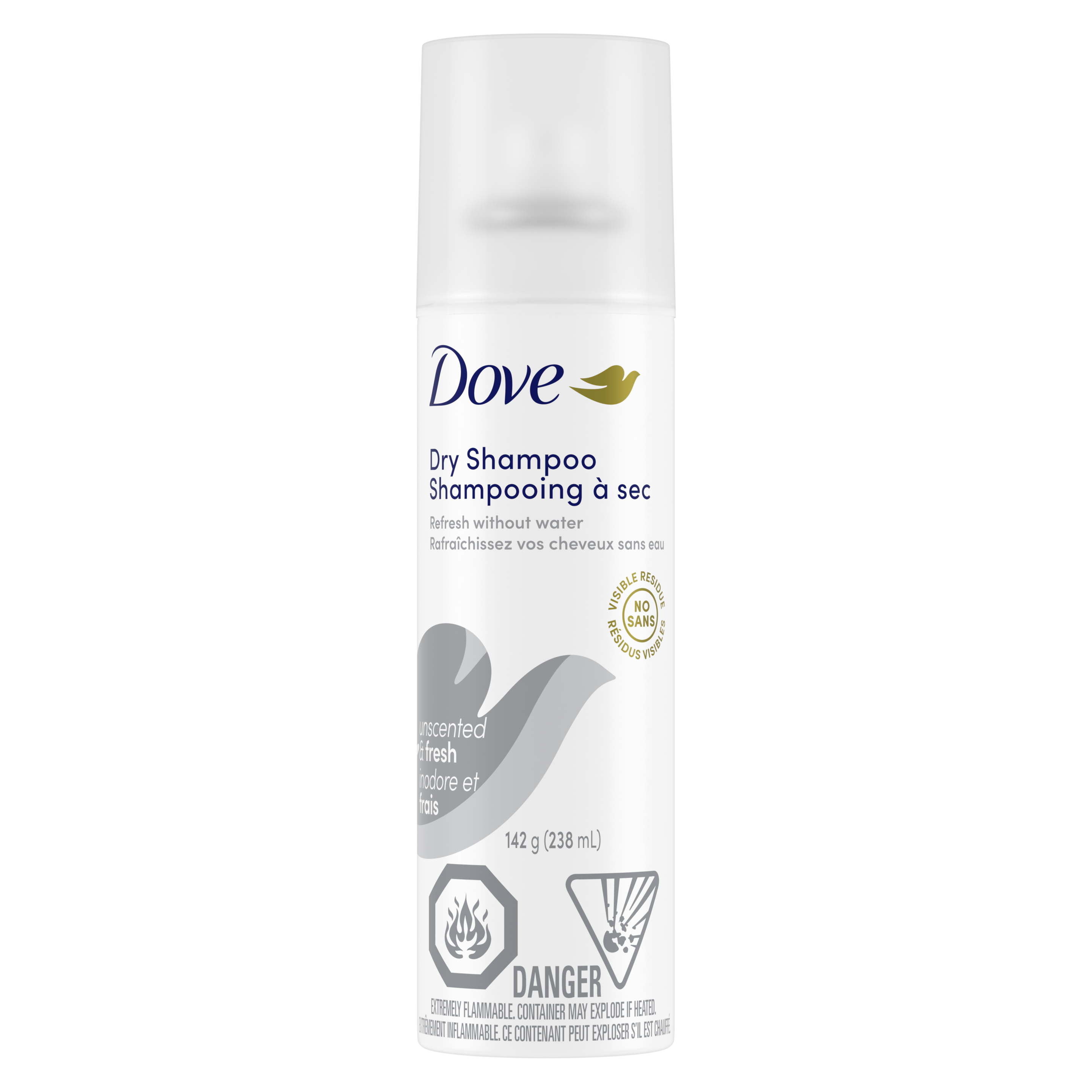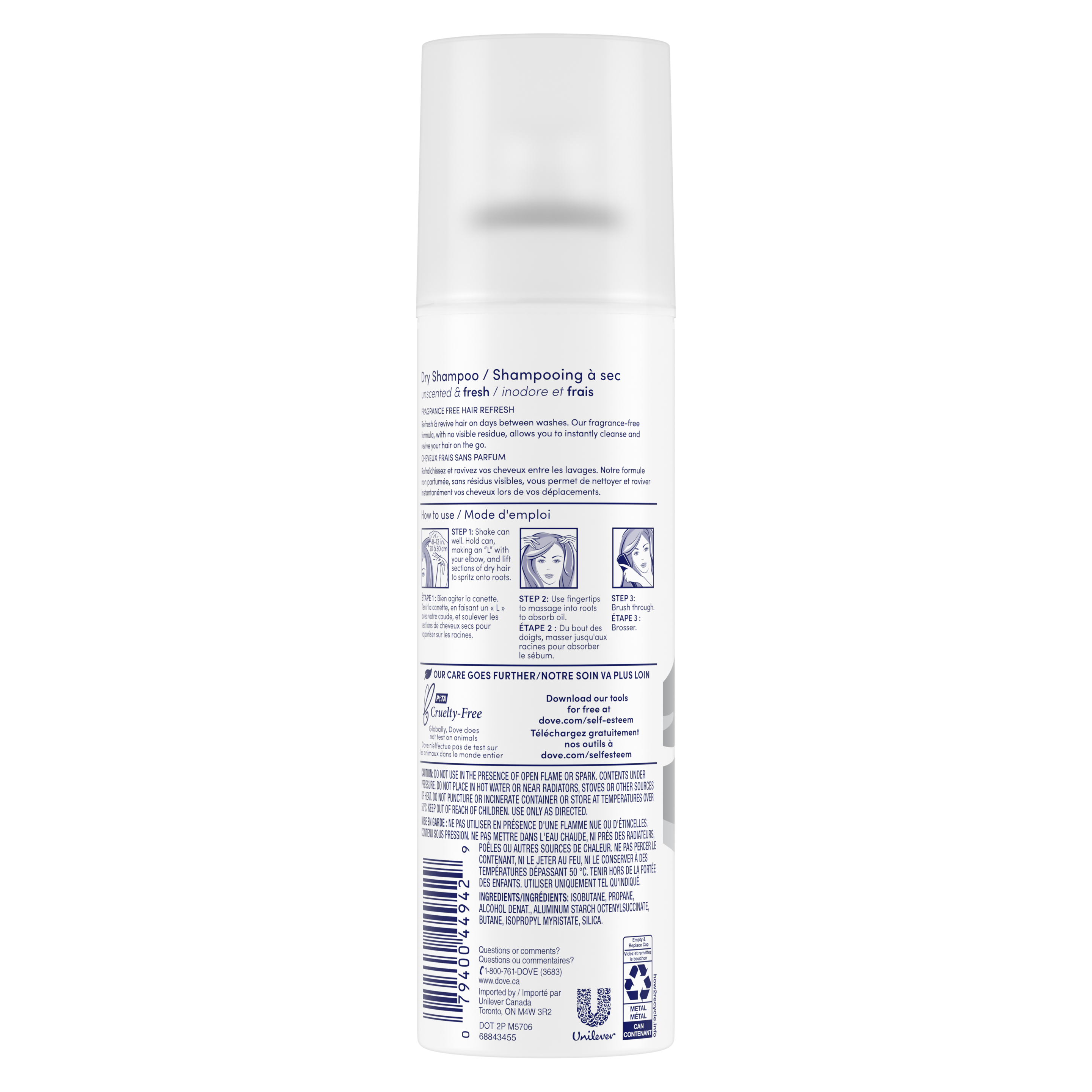 Refresh and revive hair between washes with Dove Unscented Dry Shampoo for a fresh, clean feel.

• Instantly cleans and revives your hair

• Fragrance free

• Convenient way to cleanse hair between washes and on the go

• Helps hair stay fresh, clean and healthy-looking

• Removes oil, leaving volume and body


Between washes, it's easy for hair to become oily and weighed down. Revive it instantly with Dove Unscented Dry Shampoo. It cleanses your hair with a lightweight, low-residue formula designed to keep hair feeling fresh between regular washes or when you're short on time. 


• Scent-free freshness
Great for days when you don't want your shampoo to be your second perfume. Dove Unscented Dry Shampoo refreshes hair quickly, without adding a scent.

• Convenient cleansing
Dove Unscented Dry Shampoo instantly absorbs oil and revives hair, making your hair feel clean and fresh between regular washes.

• Volume boost
By removing oil, Dove Unscented Dry Shampoo leaves hair with volume and body – so you can keep your great hair day going.


Shake and spray the can before and during use. Hold it 8-12 inches from your scalp and target the root area. Separate a thin section of hair then spray directly behind it. To evenly absorb oil from the hair, massage the shampoo through the roots.

When it comes to your body, love the one you're with
Beauty is an all-ages show