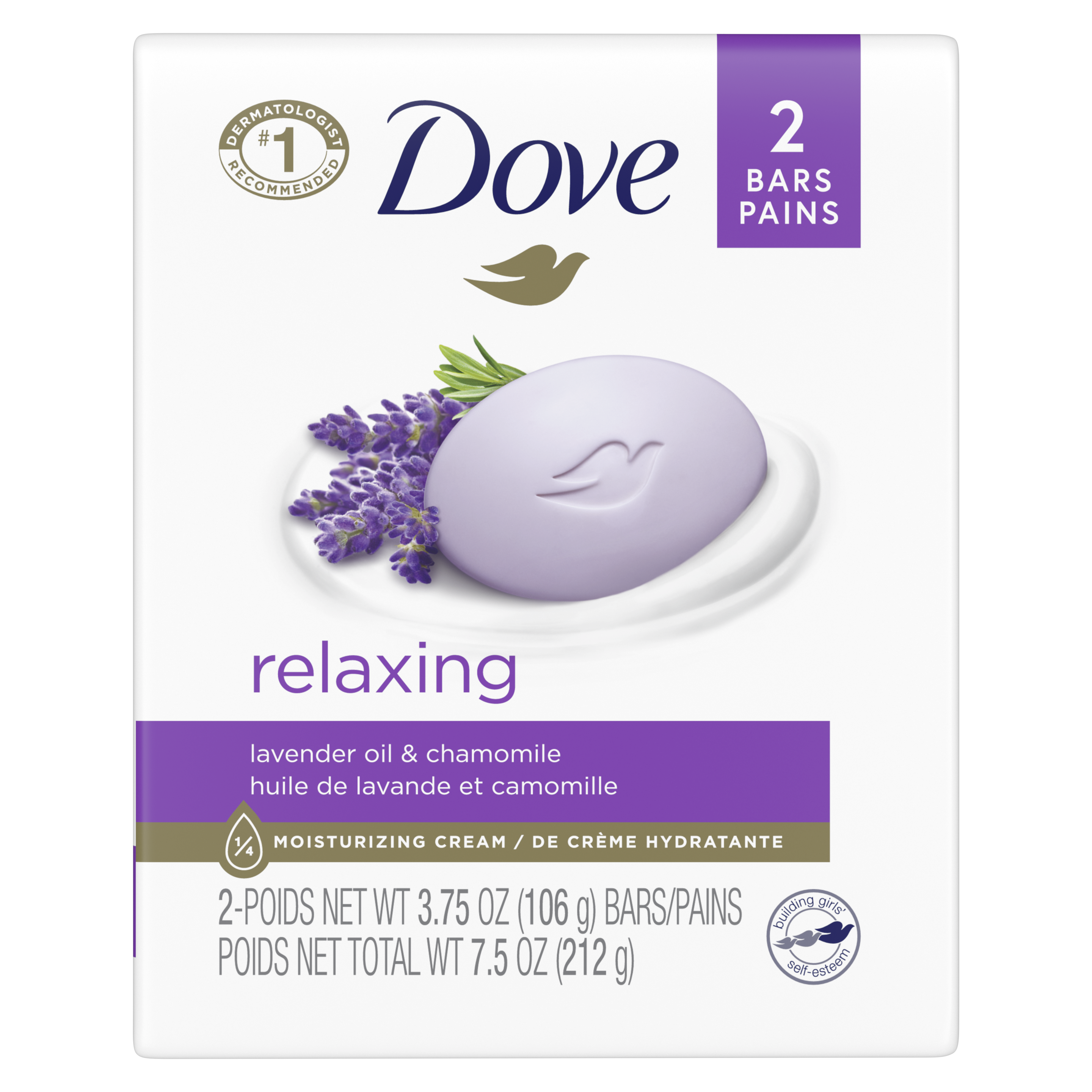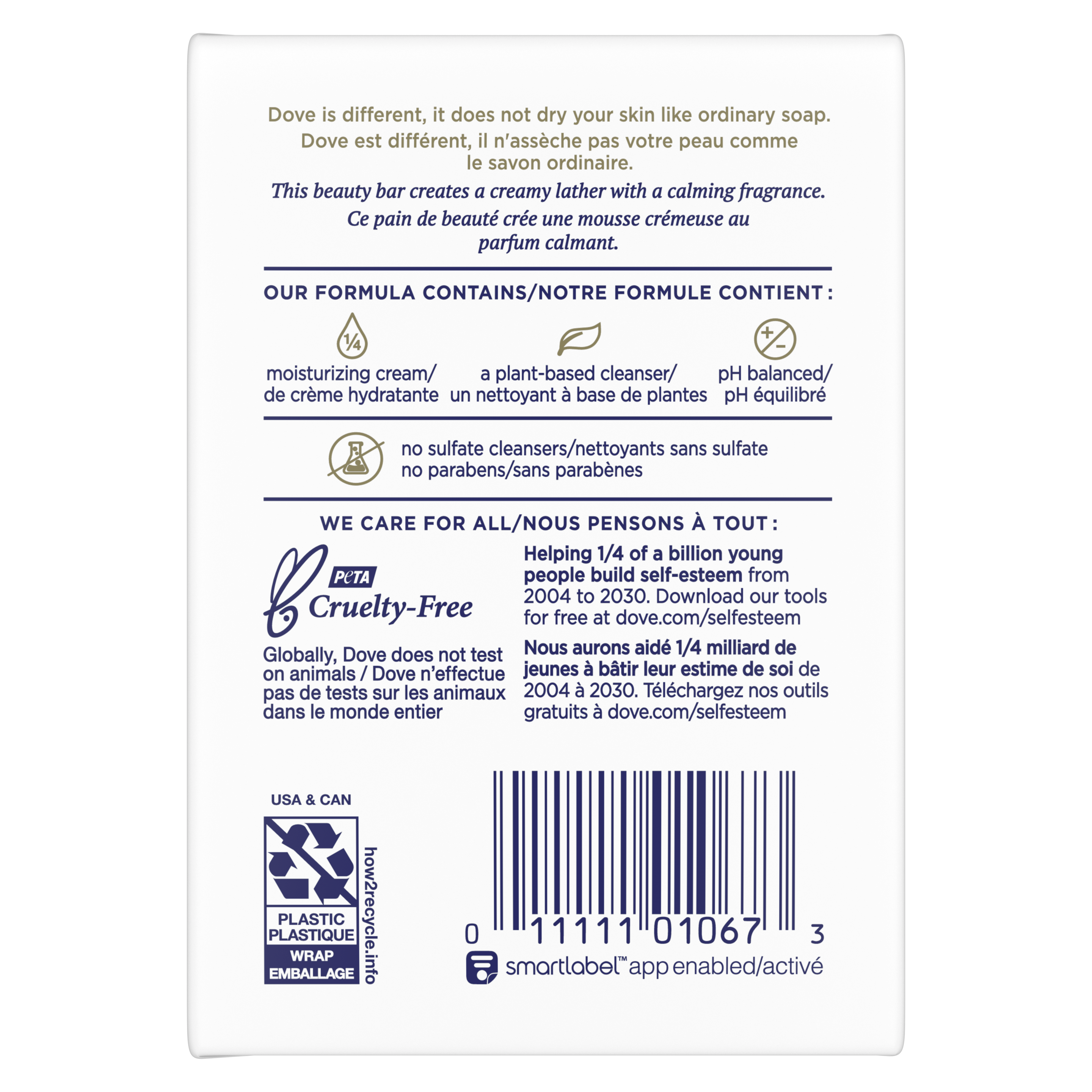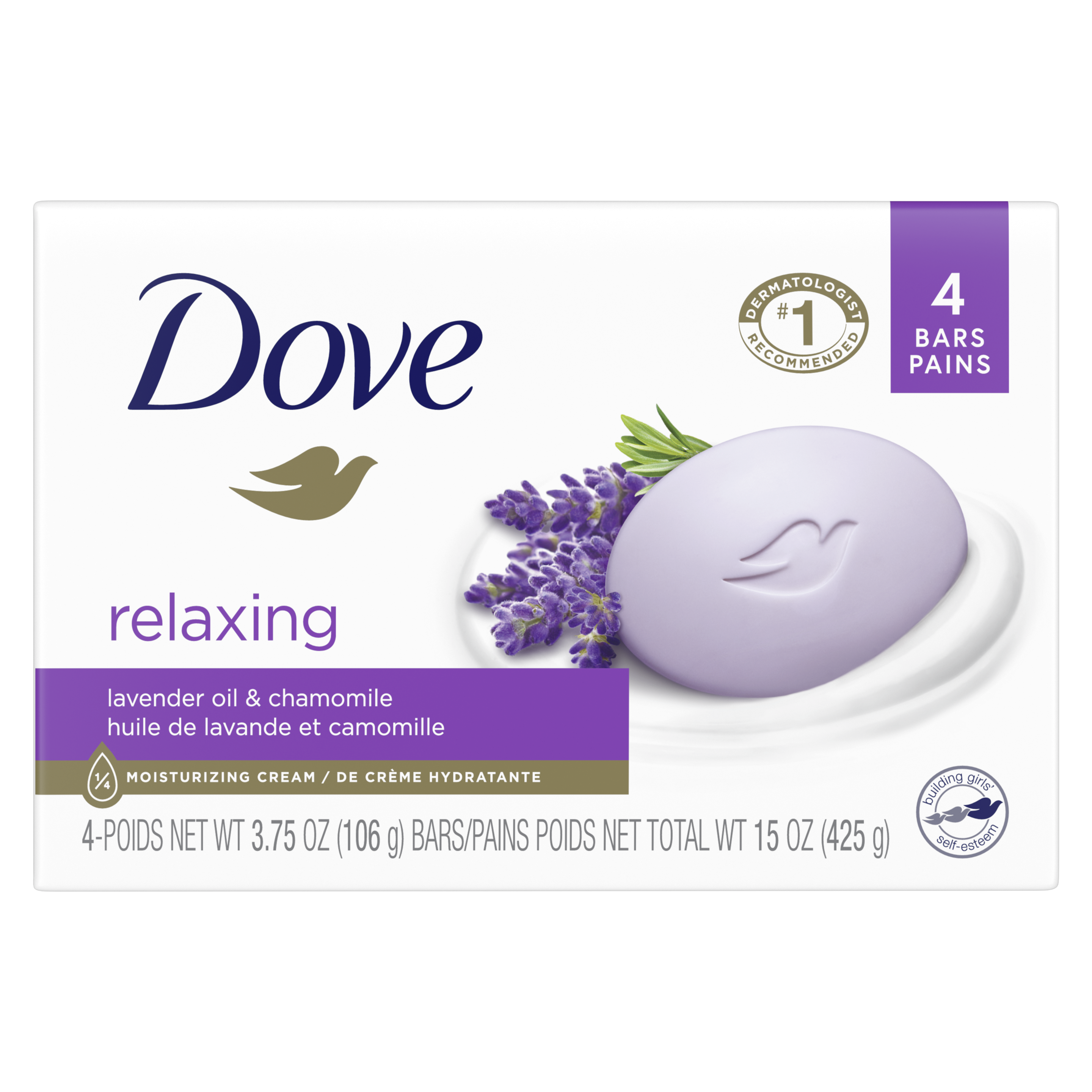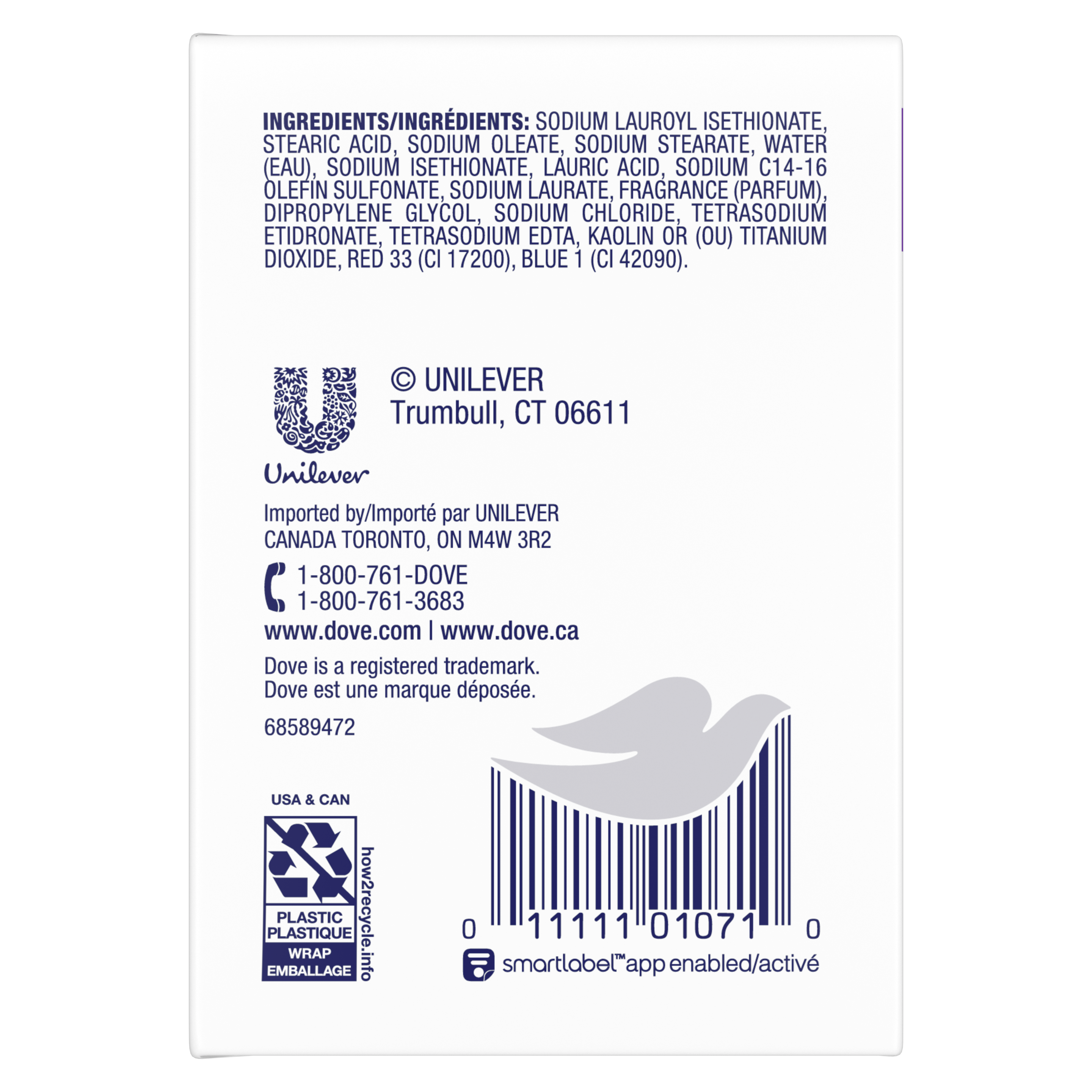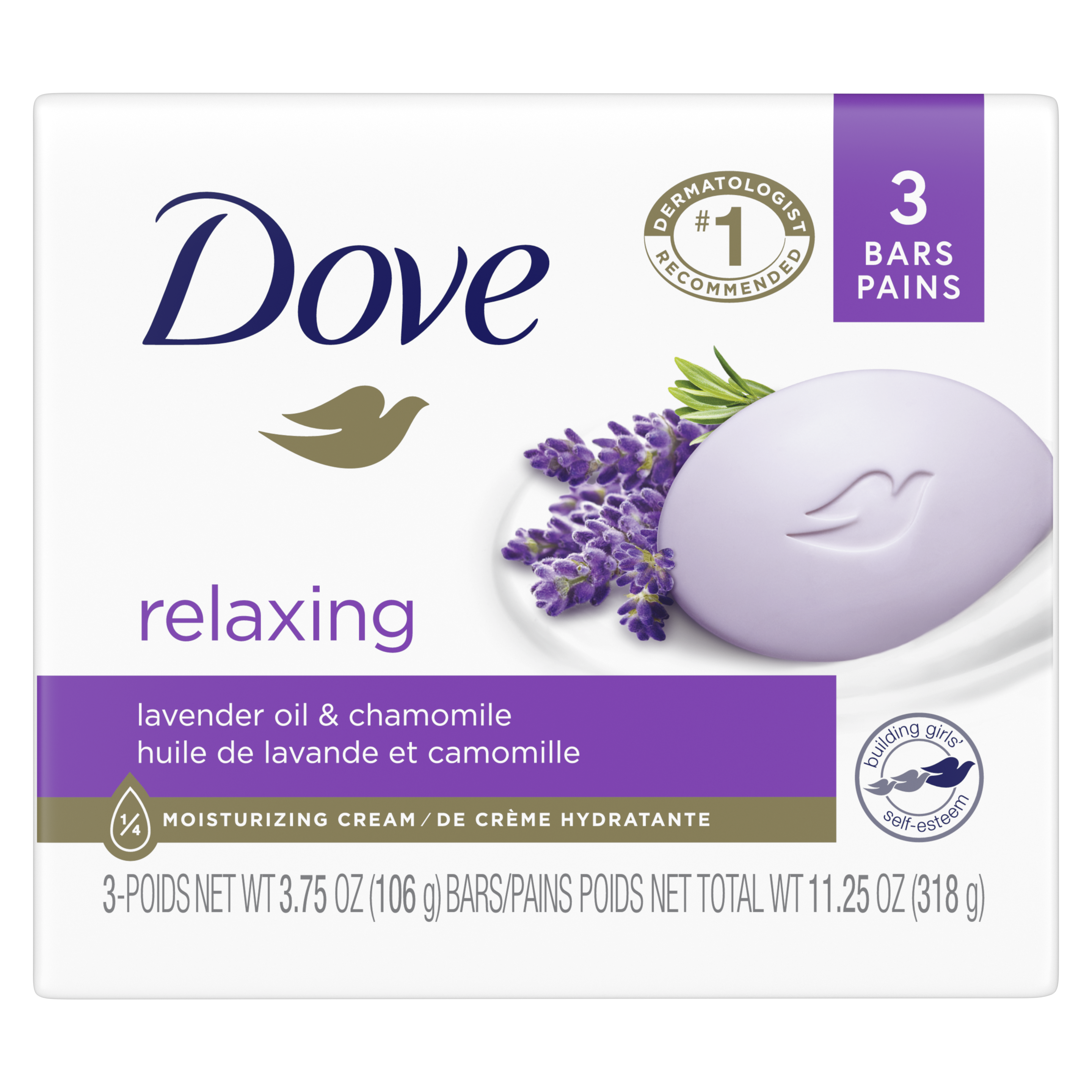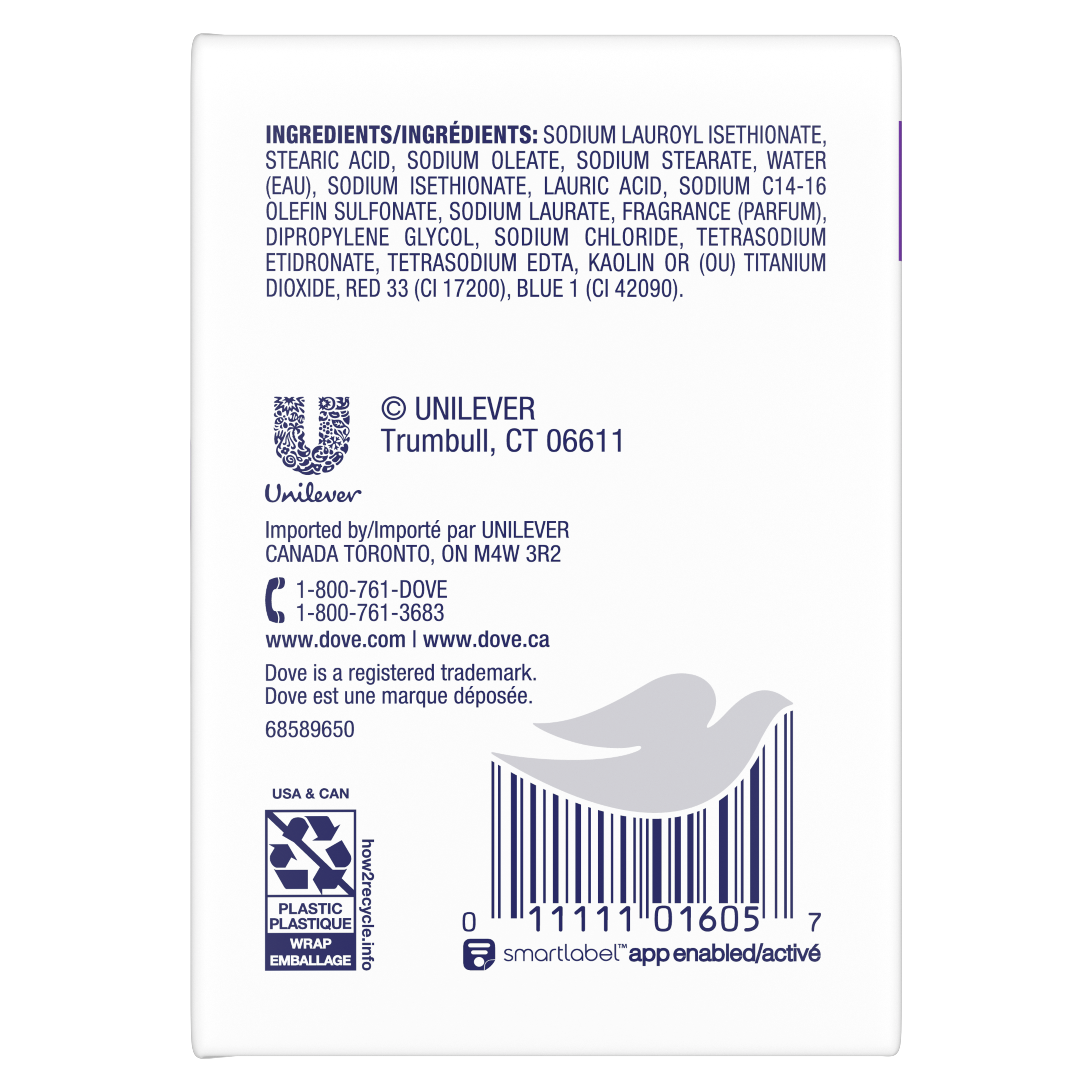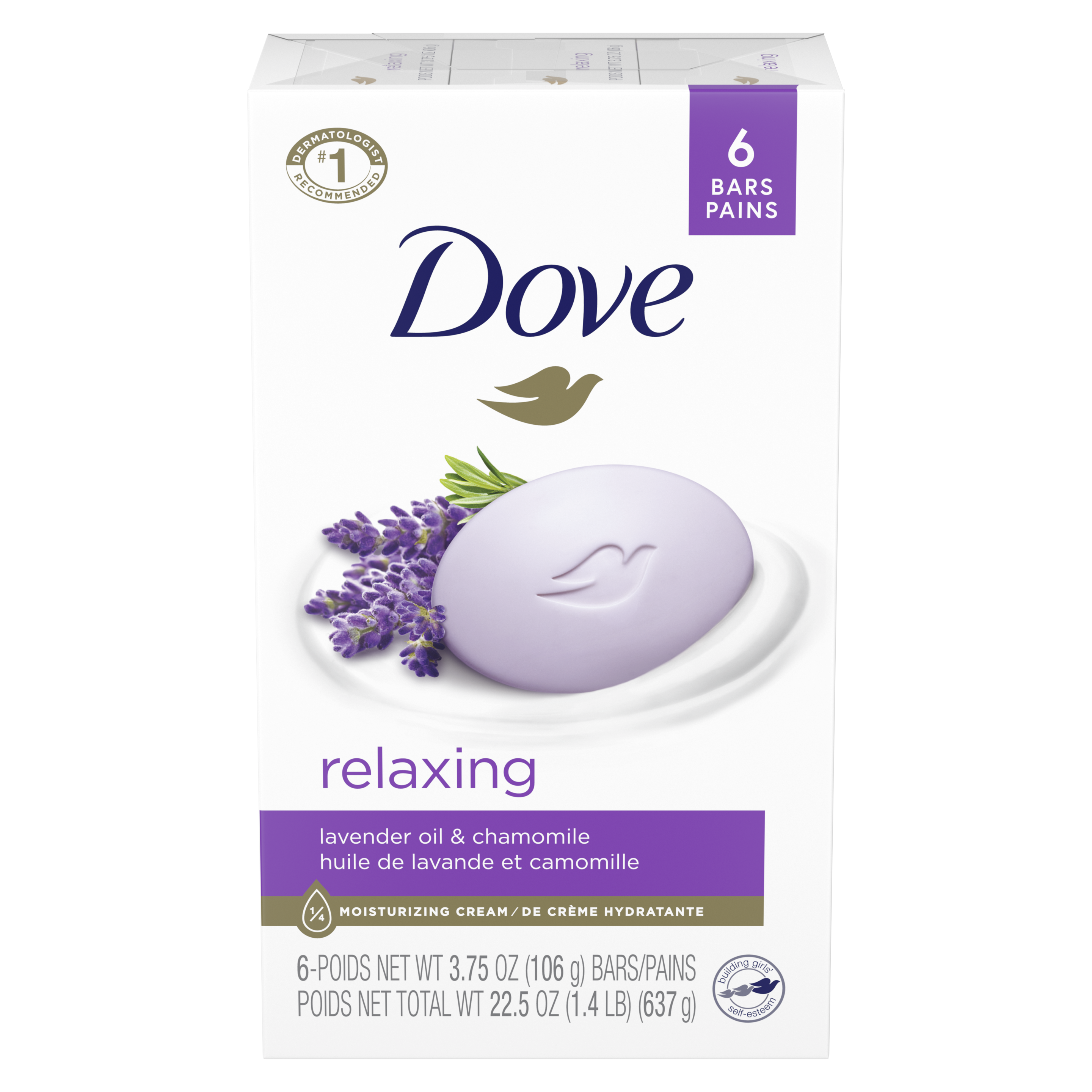 Dove Relaxing Lavender Beauty Bar
Soothe your dry skin and senses with this relaxing lavender beauty bar – the perfect addition for a relaxing bath or shower.

• Beauty bar with lavender and chamomile fragrance

• ¼ moisturizing cream helps to protect your skin's natural moisture

• Doesn't dry out your skin like soap can 

• Dove Beauty Bar is #1 dermatologist recommended 

• Leaves skin softer, smoother and healthier-looking

• The perfect addition to a relaxing bath or shower

• Dove does not test on animals. All Dove products are certified Cruelty-Free by PETA


If you ask us, there are three ingredients for a relaxing bath: candles, your favourite chill out playlist and, most importantly, a product that leaves your skin feeling indulged. With our Relaxing Lavender Beauty Bar, you can transform your skin cleansing routine into a truly relaxing experience.

With the soothing scent of lavender and chamomile, this creamy beauty bar is the perfect solution for how to pamper yourself at home. Made with our ¼ moisturizing cream, this beauty bar doesn't dry your skin out like soap can; instead, you can enjoy a pampering session that nourishes your skin and relaxes your mind.

Our formula cares for your skin to help retain essential moisture and nutrients. So, after every shower, you emerge from the bathroom feeling relaxed and soothed, with softer, smoother, even more beautiful skin. 


Sodium Lauroyl Isethionate, Stearic Acid, Sodium Tallowate, Sodium Stearate, Aqua, Lauric Acid, Sodium Isethionate, Sodium C14-16 Olefin Sulfonate, Sodium Cocoate, Parfum, Sodium Chloride, Tetrasodium Etidronate, Tetrasodium EDTA, Dipropylene Glycol, Red 33 (CI 17200), Blue 1 (CI 42090), Titanium Dioxide (CI 77891).


• Gentle cleansing 
Mild and dermatologist recommended, our Relaxing Lavender Beauty Bar cares for your skin while it cleanses. Our ¼ moisturizing cream helps to protect your skin from losing essential nutrients too, for skin that looks and feels healthy.

• Soothing dry skin
Soap can actually strip your skin of natural moisture and leave it feeling tight. So if you're looking for products for dry skin, try our beauty bar with ¼ moisturizing cream. The lavender soap nourishes while it cleanses, helping to retain natural moisture and leave your skin feeling beautifully soft.

• Soothing the senses
Lavender and chamomile are known and loved for their soothing and relaxing properties. So, a lavender body bar like this one is perfect for a calm start to your day, or for unwinding in the evening with a soothing bath.


Here's how to pamper yourself at home: in the bath or shower, wet your hands and rub the Dove Relaxing Lavender Beauty Bar gently until you can see a rich, creamy lather. Massage this lather all over your body before rinsing it away to reveal soft, smooth skin.


Known for their relaxing properties, lavender and chamomile are often used in nighttime teas and relaxing bath products. If you're looking for the perfect way to unwind before bed, this Relaxing Lavender Beauty Bar might be the answer. Light some candles, play peaceful music and let the relaxing scent wash over you as the formula soothes your skin. 

When it comes to your body, love the one you're with
Beauty is an all-ages show