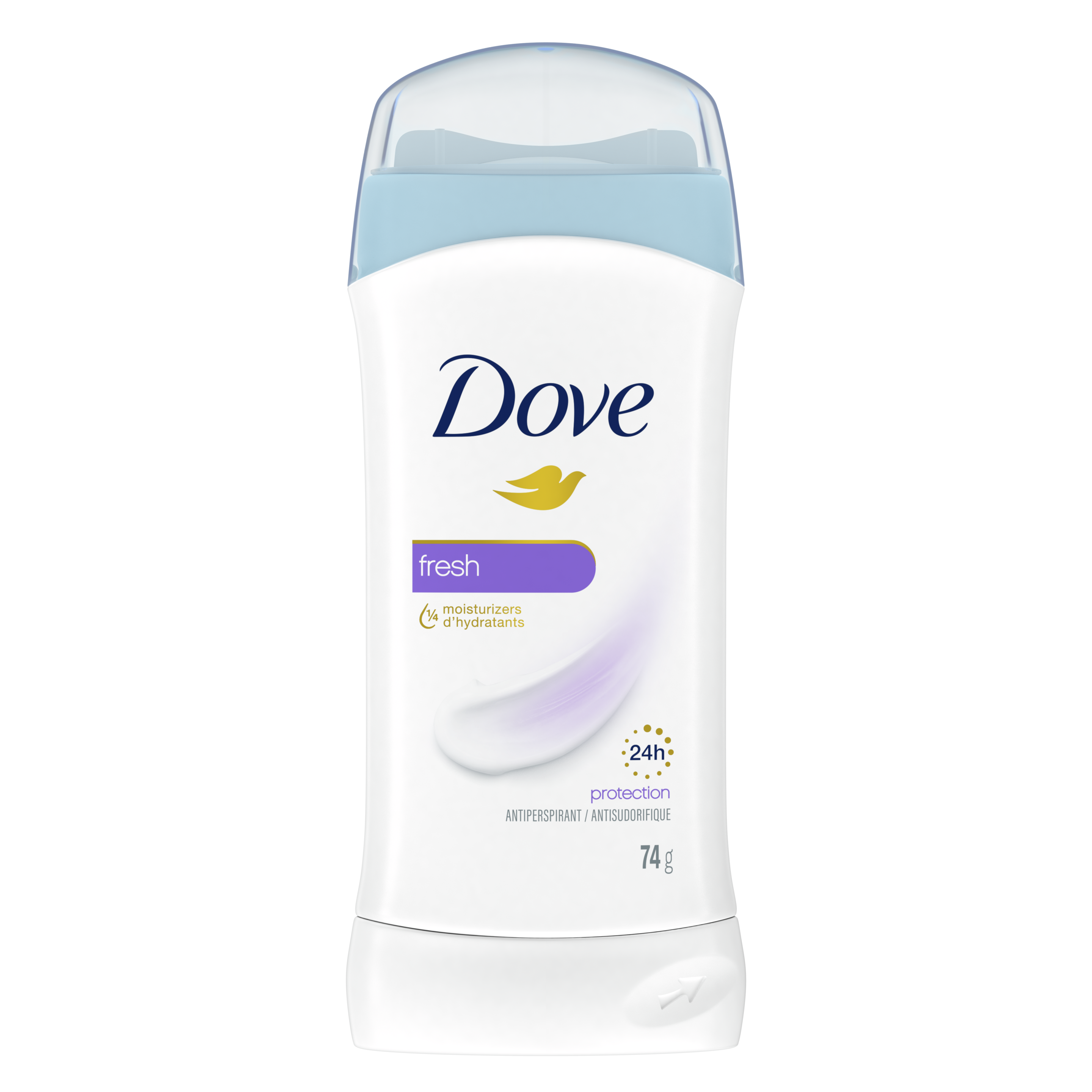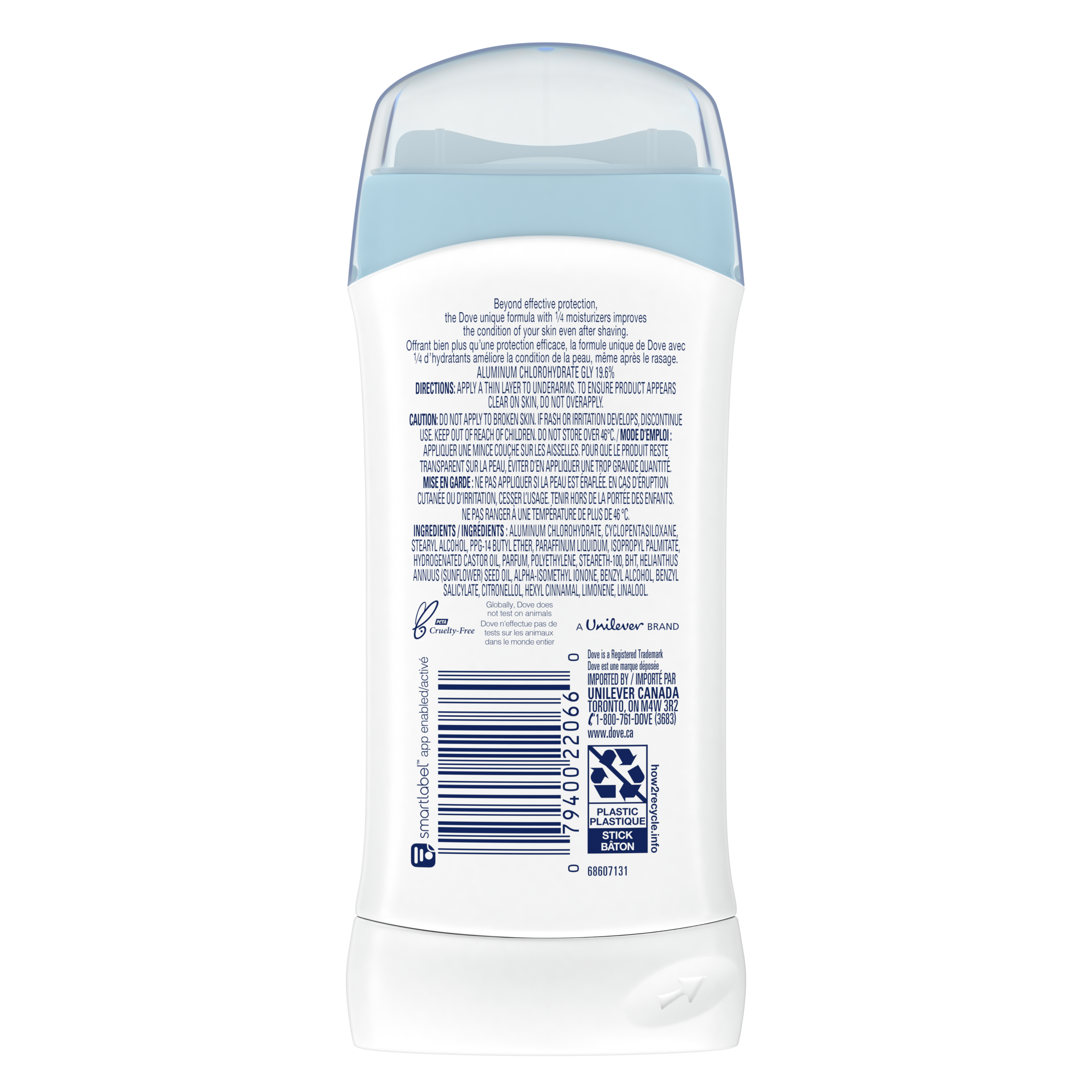 Fresh Invisible Solid Antiperspirant
Including our ¼ moisturizing cream, Dove Invisible Solid Fresh combines antiperspirant protection with outstanding underarm care.

• Up to 24-hour odour protection

• 0% alcohol formula reduces skin irritation

• Contains ¼ moisturizing cream for great underarm care

• Glides on easily

• Light fresh fragrance

• Easy-to-use antiperspirant stick


Don't you just love the way the fresh, clean air smells and feels? Wouldn't it be great if you could condense that freshness into an antiperspirant and start the day with it? That's why we've created Dove Invisible Solid – Fresh: a gentle antiperspirant stick that leaves you with a light fresh fragrance that keeps you protected from odour for up to 24 hours. 



This Dove Invisible Solid antiperspirant has an alcohol-free formula and contains ¼ moisturizing cream for great underarm care. After a few uses, you will notice that your underarm skin looks and feels softer and smoother.



For a fresh, clean start to the morning, try this fresh-scented Dove Invisible Solid Antiperspirant 



To apply this Dove Antiperspirant, swipe the Antiperspirant stick up and down each underarm two or three times until an even layer has been applied. After a few uses, your underarm skin will look and feel softer and smoother. 


Aluminum Chlorohydrate 20%



Aluminum  Chlorohydrate, Cyclopentasiloxane, Isopropyl Palmitate, Stearyl Alcohol, Paraffinum Liquidum, Talc, Hydrogenated Castor Oil, Parfum, Helianthus Annuus (Sunflower) Seed Oil, Steareth-100, BHT.

When it comes to your body, love the one you're with
Beauty is an all-ages show