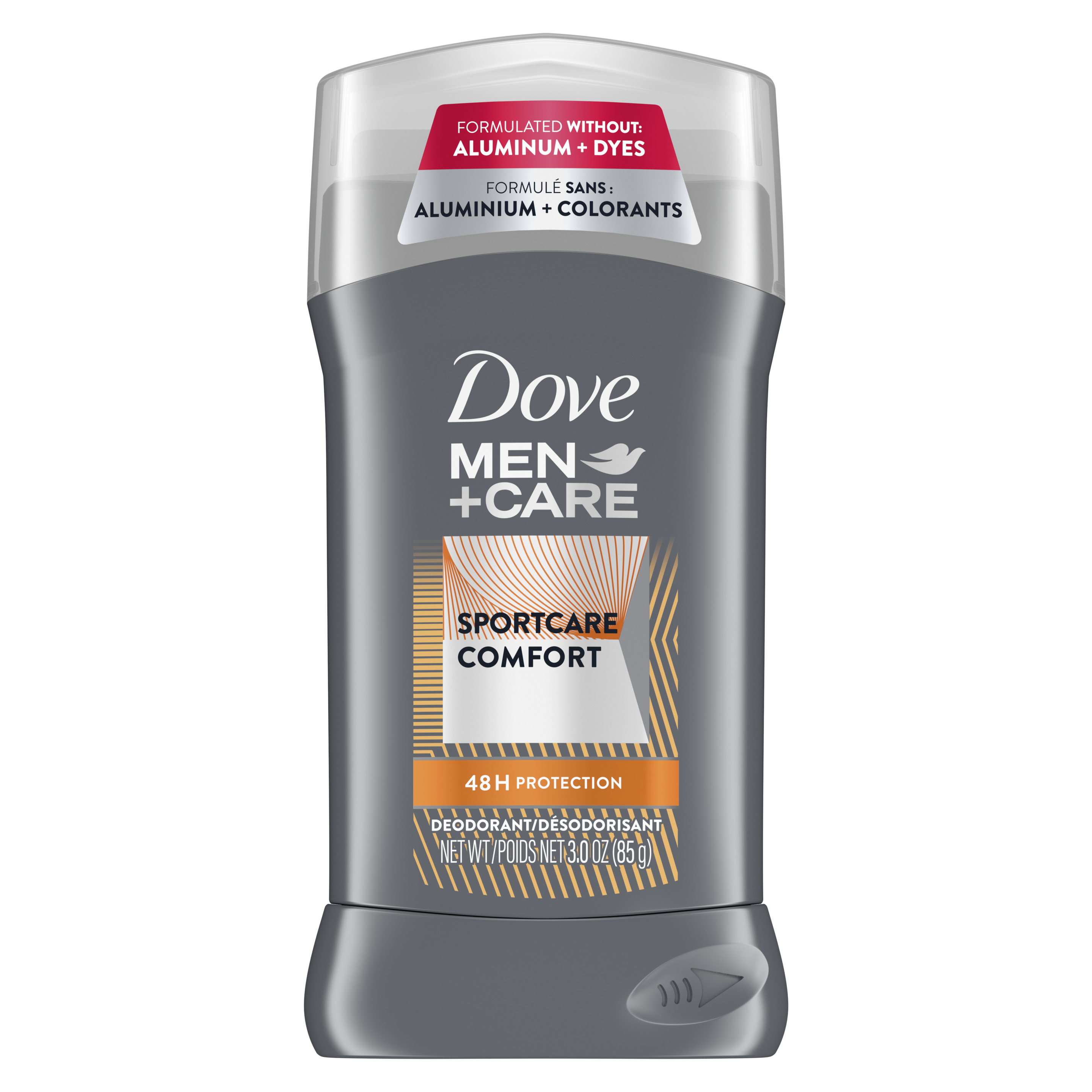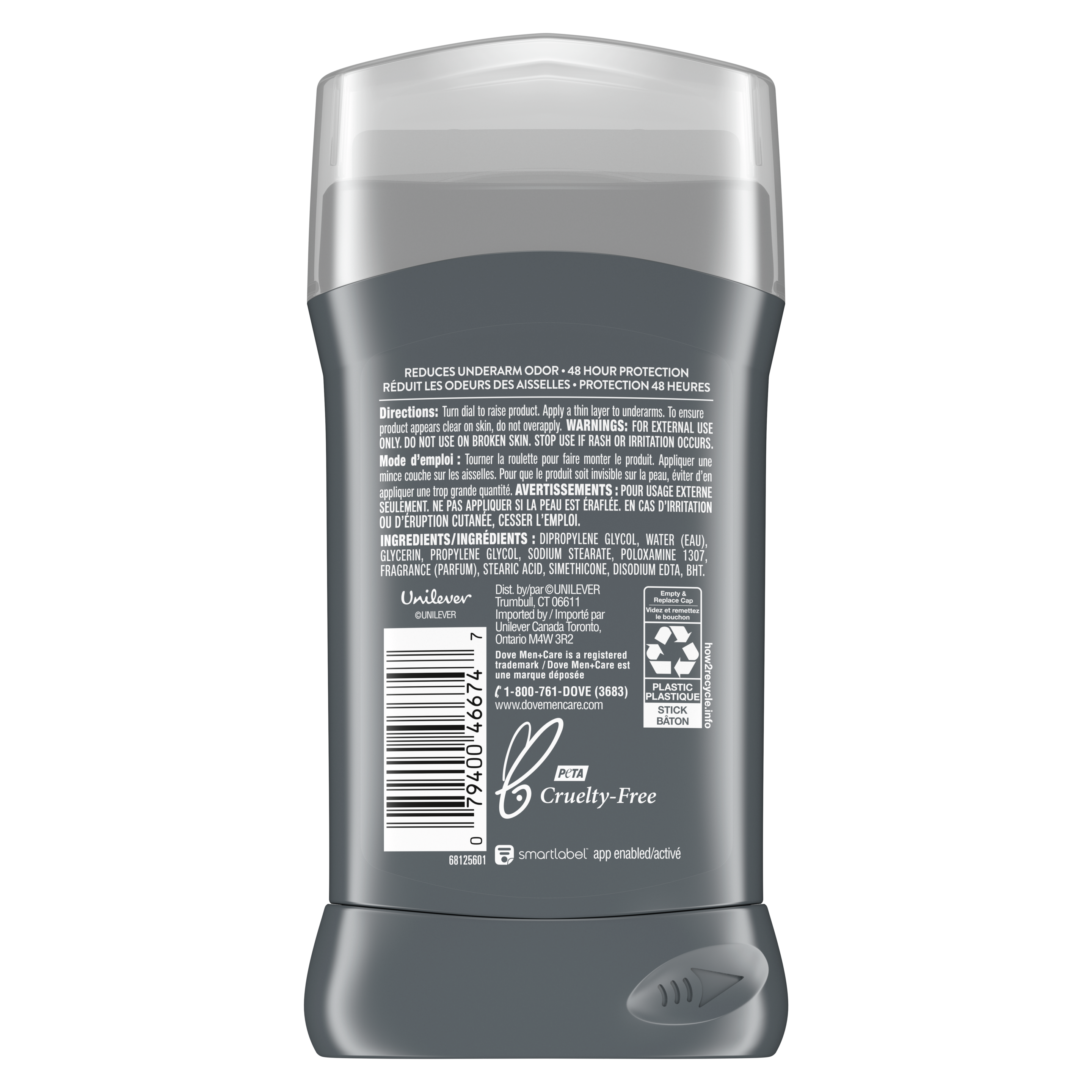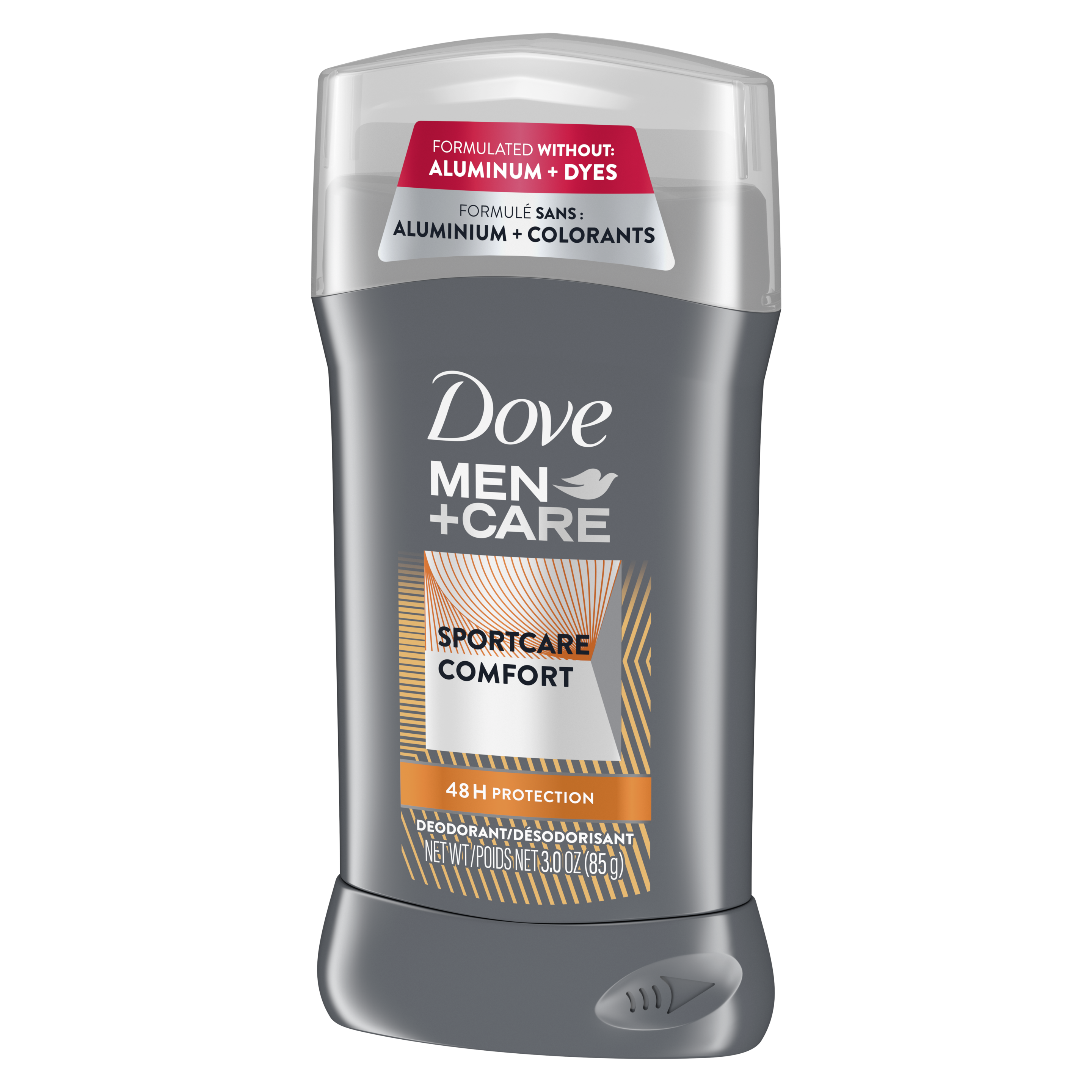 Men+Care SportCare Comfort Deodorant Stick
Powerful 48h odor protection, designed for every position you play.

• Dove Men+Care Sportcare Comfort deodorant stick offers 48 hour protection against body odor for long-lasting confidence

• Stay cool and confident around the clock with this glide on deodorant stick

• This deodorant stick is tough on body odor while protecting your skin with Triple Moisturizing technology

• A sporty-fresh scent smells clean and masculine

• Tough on odor, not on skin


Dove Men+Care Sportcare Comfort deodorant stick keeps you fresh for up to 48 hours, giving you the cool confidence to rise to every challenge. Designed for men, this deodorant uses the latest Dove Men+Care technologies to keep you feeling cool and confident for longer. 

Modern men have busy lives. The Sportcare Comfort deodorant stick was created with that in mind. Long-lasting protection lets you power through your day without worrying about body odor, from workday to workout and beyond. Easy to glide on, this sleek deodorant stick earns a place in any gym bag or locker, to give you on-the-go confidence wherever you need it.

Stronger than natural deodorant and infused with a crisp, clean scent that gives it an edge over unscented deodorant, Dove Men + Care Sportcare Comfort combines the sportiness of your favorite sport deodorant stick with the everyday sophistication of a state-of-the-art deodorant for men. 

Life is too short to be anything but cool and comfortable. Our powerfully formulated deodorant for men works around the clock to have you feeling your best — so you can tackle the day in style. 


Ingredients: Dipropylene Glycol, Water (Eau), Glycerin, Propylene Glycol, Sodium Stearate, Poloxamine 1307, Fragrance (Parfum), Stearic Acid, Simethicone, Disodium EDTA, BHT, Citronellol, Coumarin, Eugenol, Geraniol, Limonene, Linalool, Green 3 (CI 42053)


• Long-lasting freshness
Our deodorant provides 48h effective odor protection

• Total skin comfort
The unique Triple Action Moisturizer in our products not only gives your skin active moisturization, but it also helps retain it, for a healthier skin, less prone to irritation and itchiness

• Fighting skin dryness
With its alcohol (ethanol) free formula, this deodorant is tough on odor, not on skin


thoroughly first. Twist the bottom until approximately half a centimetre of the block is visible. Swipe over skin to dispense an even layer to each of your underarms.

HELLO, WHAT ARE YOU LOOKING FOR?