How to glow your own way, every day
How you feel on the inside doesn't always match up with how you look on the outside. At Dove, we understand the difference it can make to your confidence when you look and feel your best – it gives you a glow inside and out. That's why our new Skin Glow Oil-in-Milk Body Lotion is the first Dove moisturising must-have that gives both an instant and lasting glow to all skin tones – because everyone deserves to glow.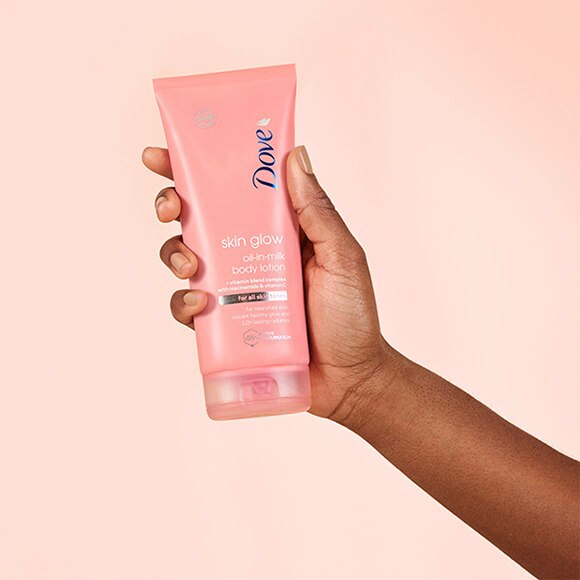 Our new oil-in-milk was created not only to provide nourishment and hydration, but with a little something extra: natural glow-giving minerals that enhance your skin's radiance and glow, too. Because we know that when you're glowing on the outside, you feel a little taller, move with little more purpose and feel a little more like 'you' – and guess what? It means you start to feel like you're glowing on the inside, too.
Glow from the outside in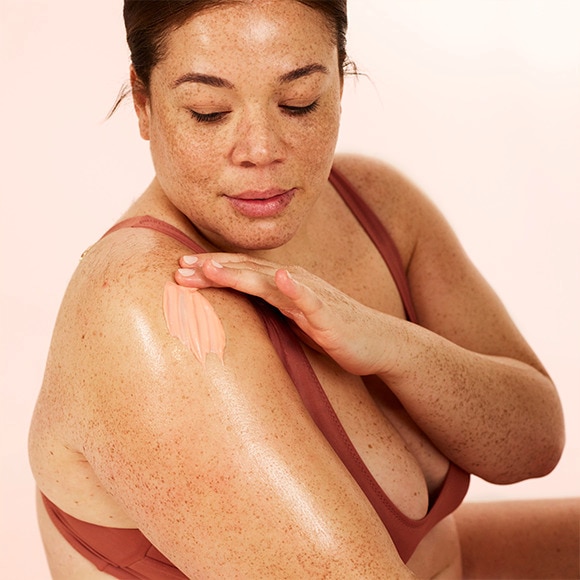 There's a reason why healthy glowing skin is such a beauty buzz: it's because boosting your glow doesn't just affect how you look, it affects how you feel. New Dove Skin Glow Oil-in-Milk Body Lotion has taken the important step to understand that by enhancing your skin's true beauty on the outside, you can boost your glow from the 'outside in'. This way, when you look down and see your beautiful, radiantly healthy skin, it instantly makes you feel more radiant on the inside, too.

Own your glow

So, how does glowing skin enhance your confidence? It's because your glow is unique to you: it's not a one-size-fits-all kind of thing – which is why Dove Skin Glow has been specially formulated to work with all skin tones. The way your skin glows is a way to amplify your own true beauty, the thing that makes you who you are. Whatever the time of year, and whatever your skin tone, type or age, it can be boosted with a luminous, healthy-looking glow. And when you have glowing skin, you feel like you are capable of achieving anything you set your mind to.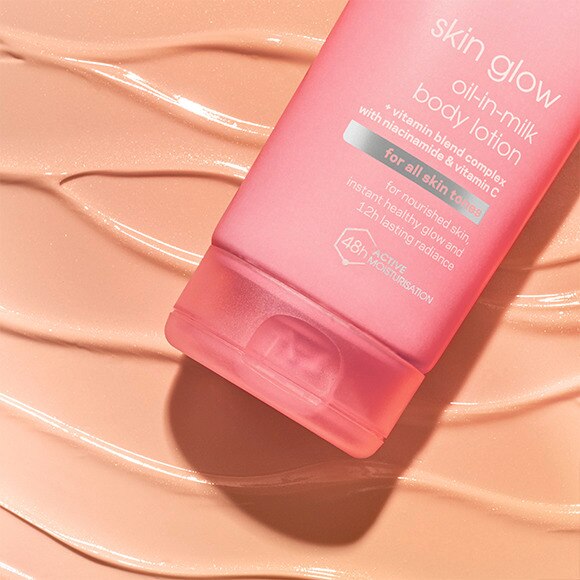 The glow your skin needs
Whatever your skin tone or type, there is one thing that all naturally glowing skin has in common and that's moisture. Hydrated skin is essential for maximising your glow. When skin is lacking in moisture it can appear dull and uneven, and feel rough and crepey to the touch. It doesn't reflect the light and it doesn't radiate a gorgeous glow. Moisture brings skin to life.
But radiance doesn't just come from nourishment – it can be boosted, too. When makeup artists are backstage or on set, they know the quickest route to instant body glow is with a clever application of a product that hydrates skin and also accents it with a veil of soft-focus luminosity. Applied to clean, dry skin, paying particular attention to shins, forearms, the collar bones and décolleté, this kind of 'boosted' glow will ensure skin looks healthy and full of vitality.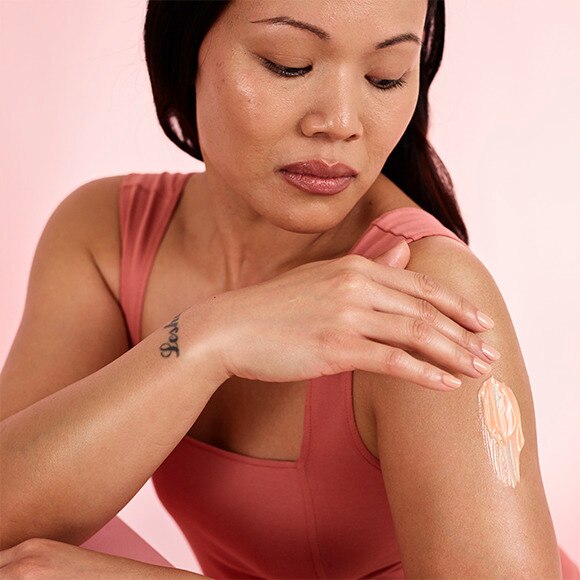 Dove Skin Glow Oil-in-Milk isn't a tanning product, nor a body makeup. In fact, it is a unique glow-boosting body lotion that both cares for your skin while revealing its potential to glow – the best of all worlds
Never stop glowing
A beautiful glow should be available to all, and now it is. As a body moisturiser and radiance booster in one, one variant suiting all, Dove Skin Glow is a one-stop instant glow giver for all skin tones – so you can feel your most radiant self, from the outside in.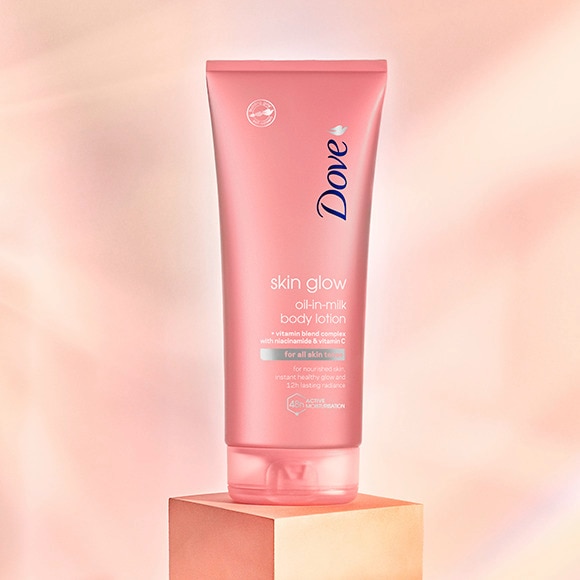 Is there anything else we can help you discover?
When it comes to your body, love the one you're with
Beauty is an all-ages show