Emma Dabiri on Hair Power
Emma Dabiri, writer, academic and broadcaster shares her journey to embracing her natural hair and why she's proud to have worked on Channel 4 documentary Hair Power: Me and My Afro.
For as long as I can remember, my hair was presented as a problem that needed to be managed. From a young age, I was taught that it was something shameful. I was required – by any means necessary – to make it resemble European hair, and when that wasn't possible, it was to be hidden.
Growing up in Ireland, with a white mum, at a time when there were very few Black people in the country – there just wasn't the access to the products or the expertise required to care for my hair properly. My tightly coiled kinks were so outside the beauty standard that dictated little girls have long, silky, swishy tresses – that I was really excluded, regularly bullied and shamed for my hair's texture and appearance.
It took me all the way until I was pregnant with my first child before I had the confidence to go for the 'big chop' and join what was at that time the burgeoning natural hair movement. After years of chemically straightening – 'relaxing' – my hair, this was a huge step for me. Even then it wasn't easy. I had a LOT of conditioning to undo. I still felt embarrassed by my hair and thought there was no way I could be seen as attractive, but that was a sacrifice I had to make for my politics. Can you imagine? I was still brainwashed. But this isn't just about all the things we've internalised. It's also about the very real external hair discrimination that causes these internalised feelings. I was painfully aware that natural hair was still deemed as unacceptable in many environments, and of the ways in which Black people are penalised for daring to wear our hair as it grows from our heads.
My hair has played such an influential role in my life that it became a subject and theme of both my writing and my academic research. In 2019 I published Don't Touch My Hair, a book about why Black hair matters. DTMH has been really successful in creating a better understanding of the characteristics of Black hair. It's also been influential in bringing about change both in schools and workplaces, where uniform policies disproportionately affect Black people. We've seen uniform policy changes from secondary schools to the British Army.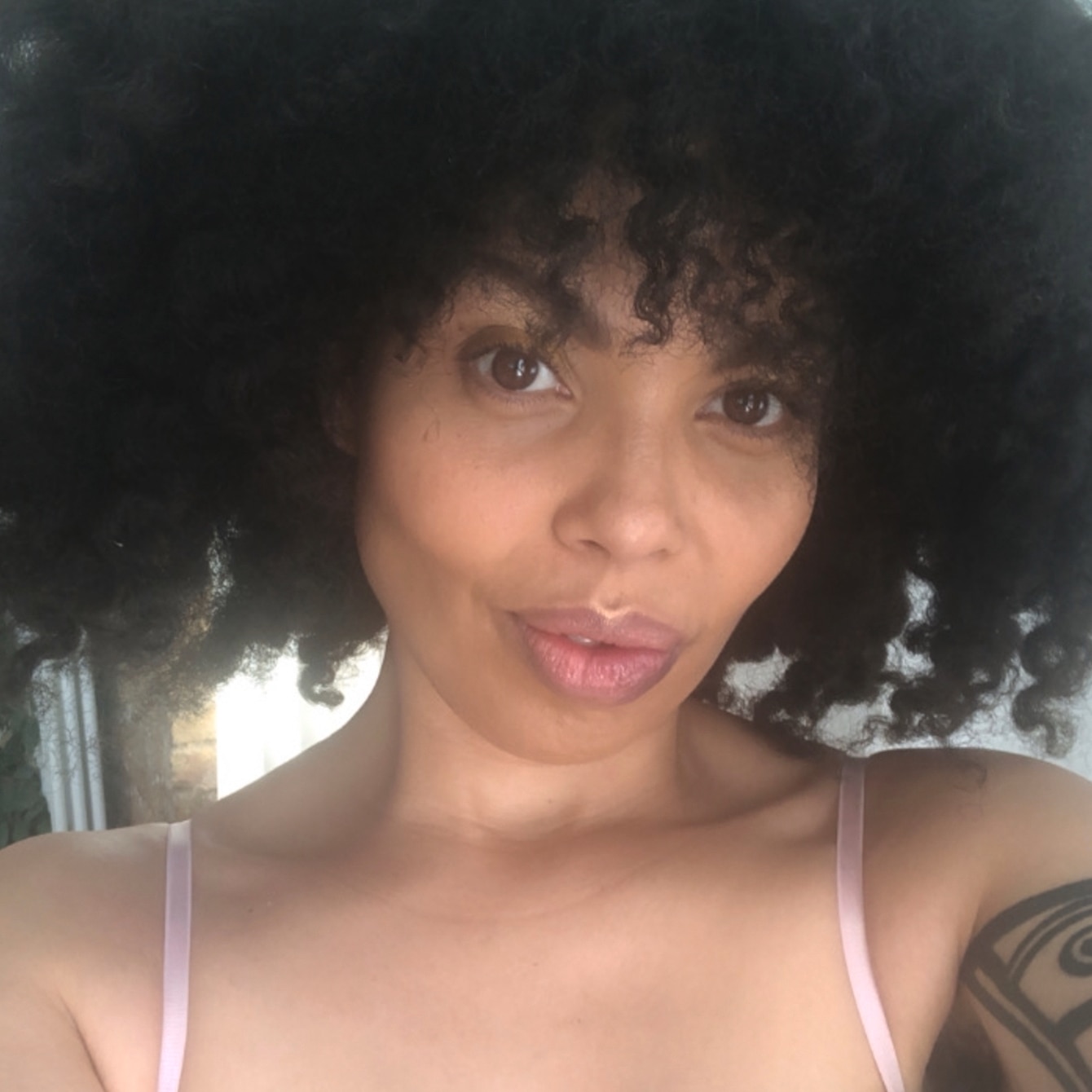 Channel 4's documentary, Hair Power: Me and My Afro is available to watch on All 4. Making this doc with Channel 4 was an opportunity to work with the most incredible team to create a beautiful, provocative, and poignant film. In Hair Power I meet Black British men and women of all ages, and from all walks of life, who share their hair journeys with me. Explaining how their identities have been shaped by their hair texture, they reveal the particular ways society responds to our hair and the biases that exist – as well as the complex relationships many of us have with our hair because of all of this. Since it was first broadcast in October 2020, I've had countless messages. Many of which have been incredibly moving. Viewers have told me that it has provided them with long-overdue moments of resonance, representation and recognition.
In the doc, we hear first-hand stories about the effects of hair discrimination from people like former Hackney schoolgirl, Ruby Williams and her parents. Ruby made headlines in early 2020 when her old school paid her £8,500 in an out of court settlement. She spent years 10 and 11 – in the run up to her GCSEs – being repeatedly sent home from school because of her hair. Elsewhere, we are treated to gems of Black British history, as we learn about the iconic but sometimes forgotten stars of Black British hairdressing, and the long gone, opulent and celebrity-studded Black hair salons of Mayfair.
This is the first time natural Afro hair has been given such a TV platform in the UK. It is my hope that the film will continue to expand the conversation. That it will broaden the understanding, and deepen the appreciation of the significance of Afro hair – as well as the creativity of Black hair styling culture.
Sadly, Ruby's experience of exclusion is all too common – and one shared by Black children up and down the country. I hope that all the stories addressed in Hair Power will contribute to shifting the dial further, to a place where Black people are no longer discriminated against, and where it's no longer permissible to punish Black people for our hair.
The beginning of hair discrimination against Black people can be traced back to the 1600s and the early days of the transatlantic slave trade. It's shocking that in 2020 we find ourselves campaigning to make it illegal to discriminate against us for wearing our hair as it naturally grows from our heads, or for wearing the protective styles – such as braids, or twists – required to care for it.
I'm delighted to partner with Dove to create the change we want to see. As well as co-funding Hair Power, they co-founded the CROWN (Creating a Respectful and Open World for Natural Hair) Coalition in the US to help end hair discrimination through legislative advocacy and societal change. Dove is committed to supporting others, and together, we want to end race-based hair discrimination in the UK too. It can start with something as simple as signing and sharing a petition. I hope you will join us in making history and ending hair discrimination in the UK.
Is there anything else we can help you discover?
When it comes to your body, love the one you're with
Beauty is an all-ages show