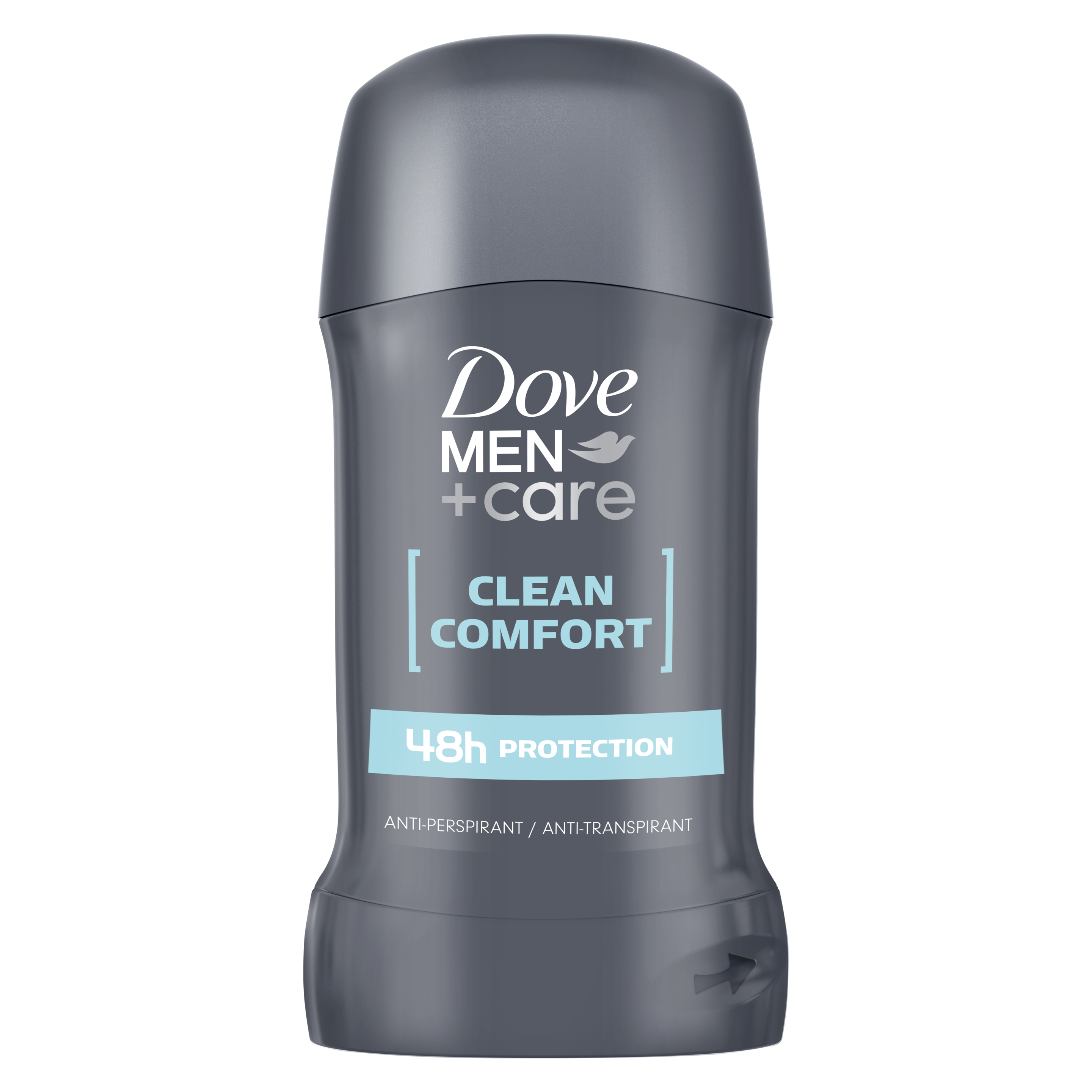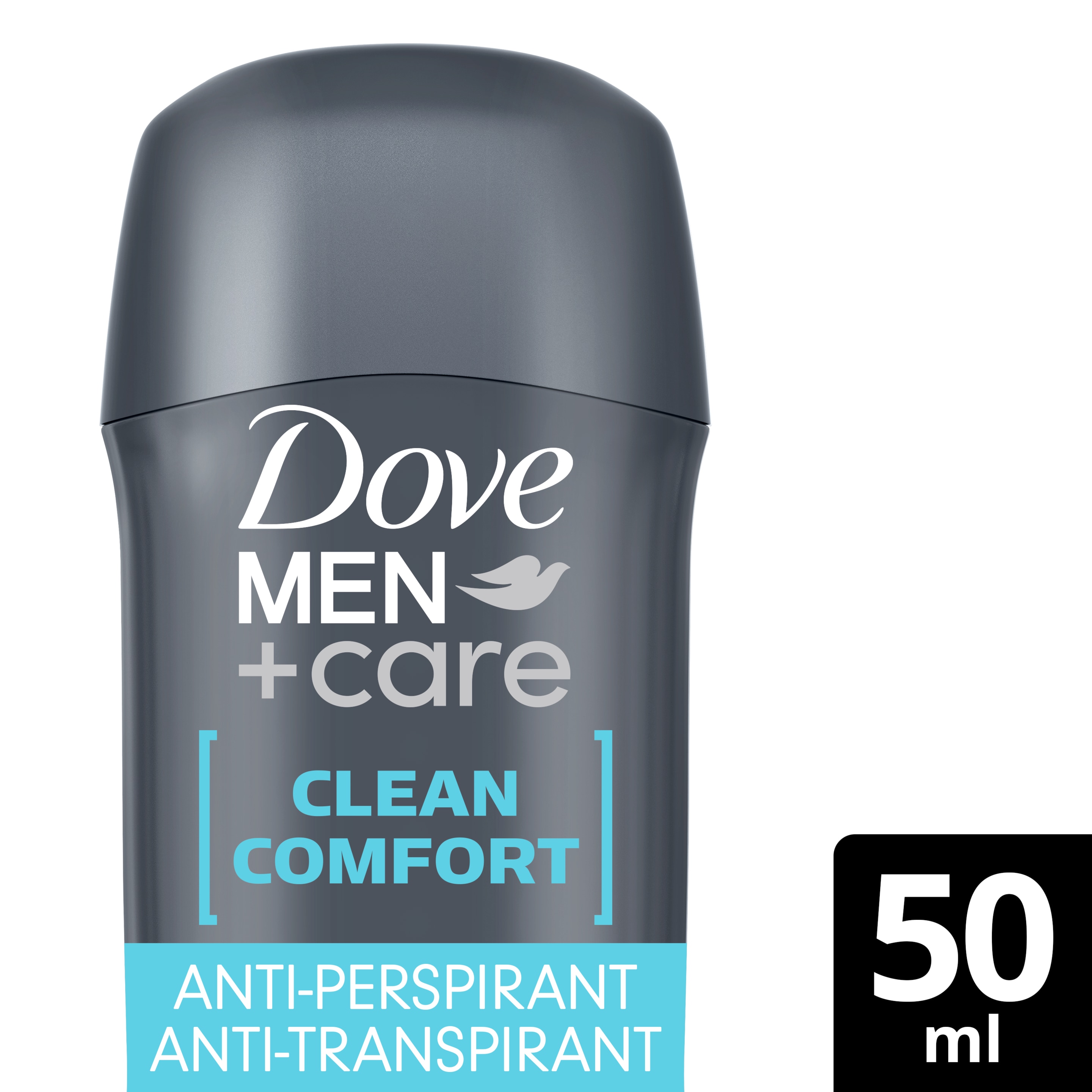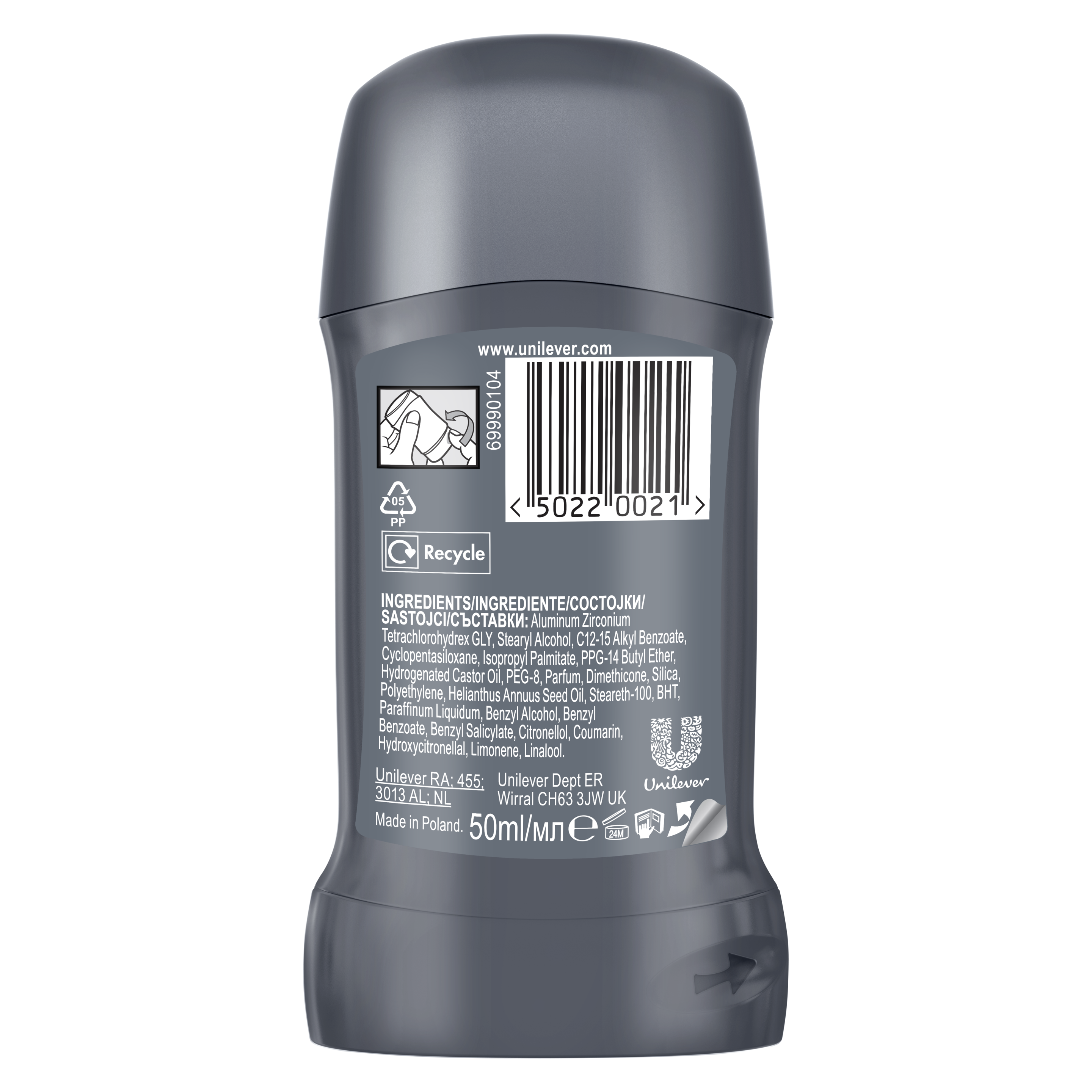 Men+Care Clean Comfort Deodorant Stick
This long-lasting deodorant for men provides up to 48-hour powerful protection against odour and sweat.

• Tough on odour, not on skin

• Dermatologically proven

• 48-hour sweat protection

• ¼ moisturiser technology protects against irritation

• 100% alcohol-free formula

• Subtle scent


You work hard, whether mentally or physically (or both), every day. It's only natural that you sweat and produce body odour. Did you know it's possible to combine a deodorant that's tough on odour with a formula that's gentle on skin? If you're after a long-lasting deodorant for men that works as long and hard as you, try Dove Men+Care Clean Comfort Antiperspirant Deodorant. It provides powerful 48-hour protection against odour.

This Dove Men antiperspirant deodorant stick has a unique formula that helps keep body odour at bay, while its ¼ moisturiser technology helps to protect against skin irritation. It's dermatologically proven. So now you have an antiperspirant deodorant that fights body odour from the moment you leave the house to when you go to bed at night. 


Aluminum Zirconium Tetrachlorohydrex GLY, Stearyl Alcohol, C12-15 Alkyl Benzoate, Cyclopentasiloxane, Isopropyl Palmitate, PPG-14 Butyl Ether, Hydrogenated Castor Oil, PEG-8, Parfum, Dimethicone, Silica, Polyethylene, Helianthus Annuus Seed Oil, Steareth-100, BHT, Alpha-Isomethyl Ionone, Citronellol, Coumarin, Hexyl Cinnamal, Limonene, Linalool.


• Long-lasting protection
Searching for a long-lasting antiperspirant deodorant to fight sweat? Dove Men+Care Clean Comfort Antiperspirant Deodorant for men provides powerful 48-hour protection

• Protecting skin against irritation
The unique ¼ moisturising technology protects against skin irritation

• Fighting skin dryness
An alcohol-free formula means this antiperspirant deodorant is tough on sweat, not on skin, so it feels comfortable throughout the day


If you're applying Dove Men+Care Clean Comfort Antiperspirant Deodorant after a bath or shower, make sure you've dried off thoroughly first. Twist the bottom until approximately half a centimetre of the block is visible. Swipe over skin to dispense an even layer to each of your underarms.


To get the best out of your antiperspirant deodorant, apply it at night. Because you sweat less at night, it means that it has the best opportunity to sink in, so you wake up feeling fresh. 

Is there anything else we can help you discover?
When it comes to your body, love the one you're with
Beauty is an all-ages show