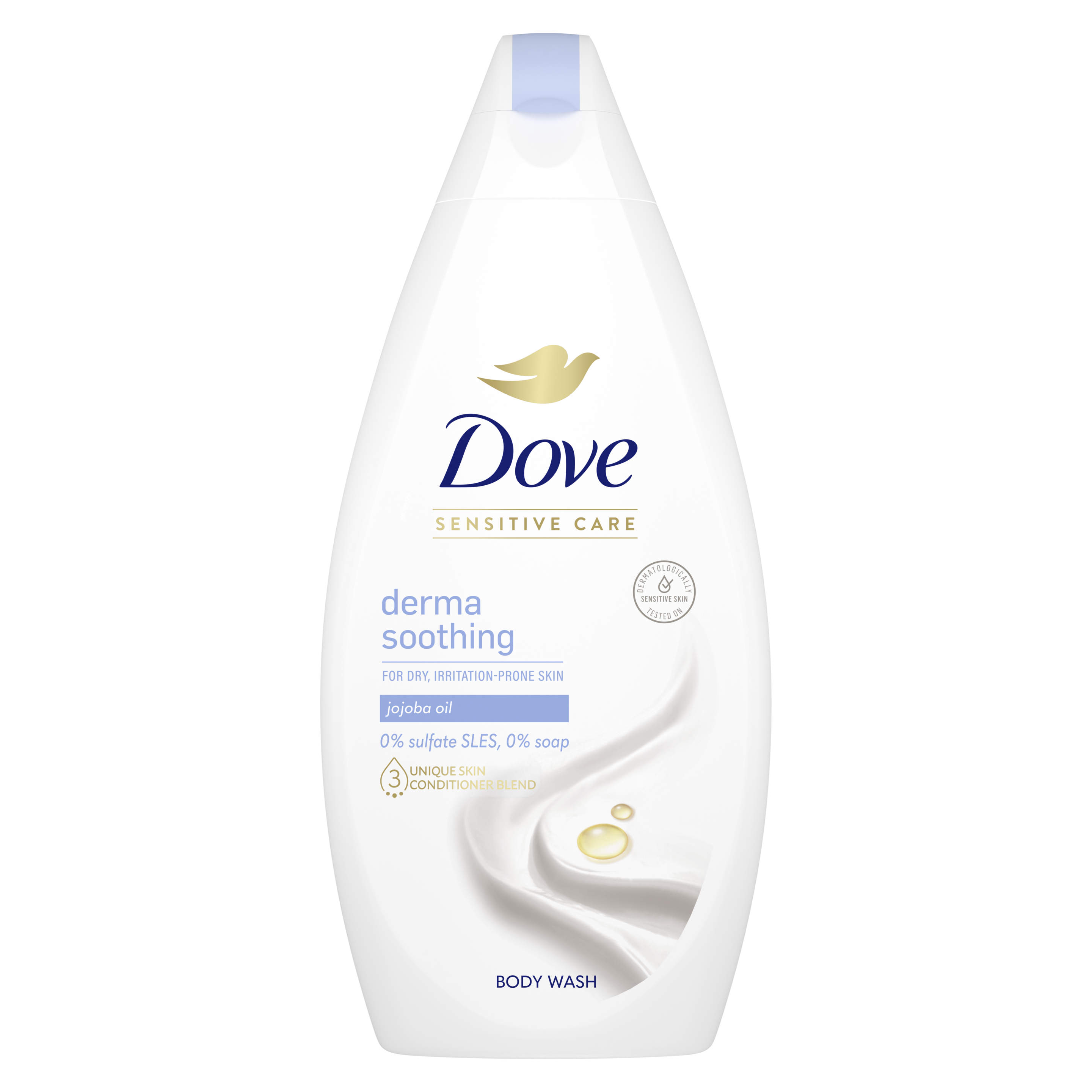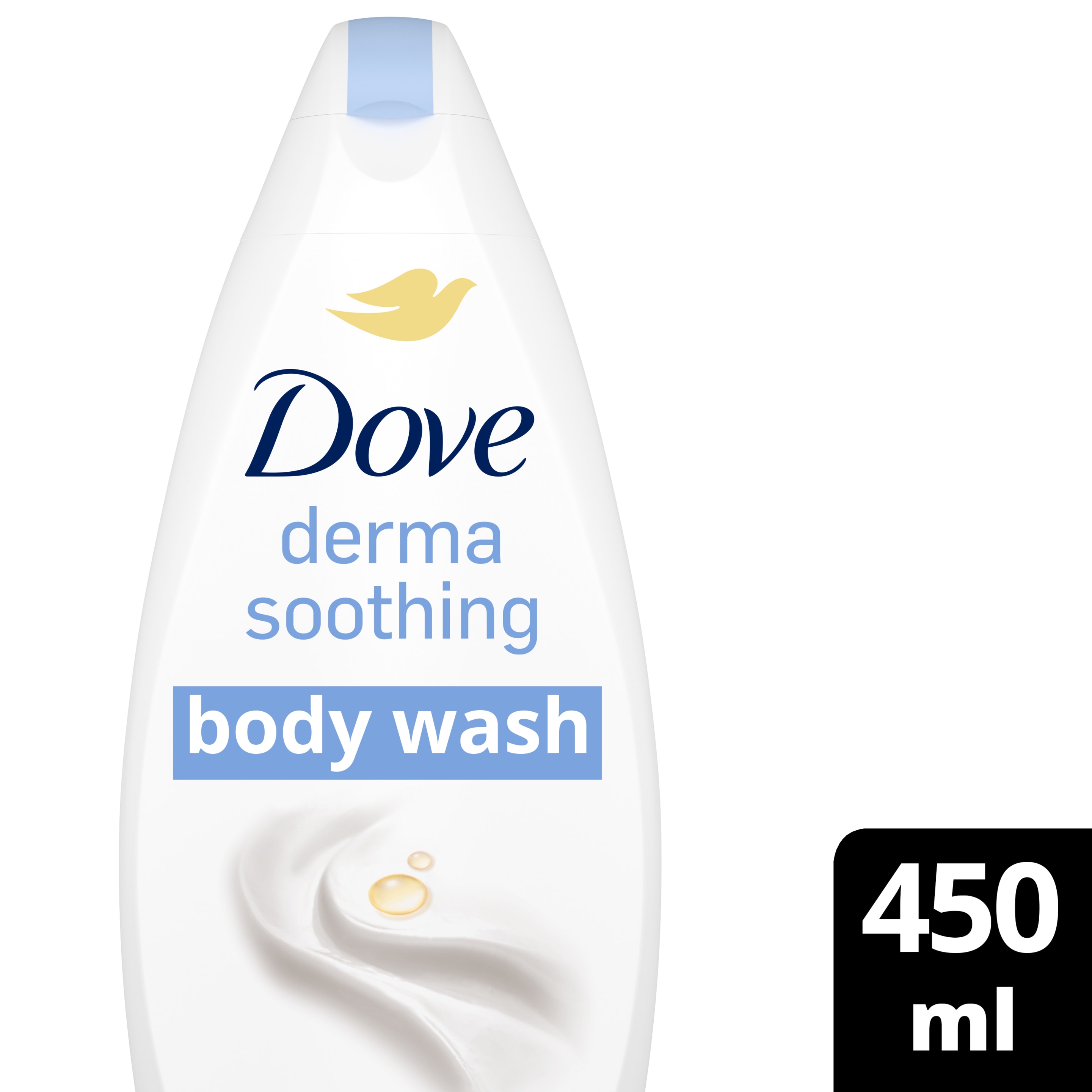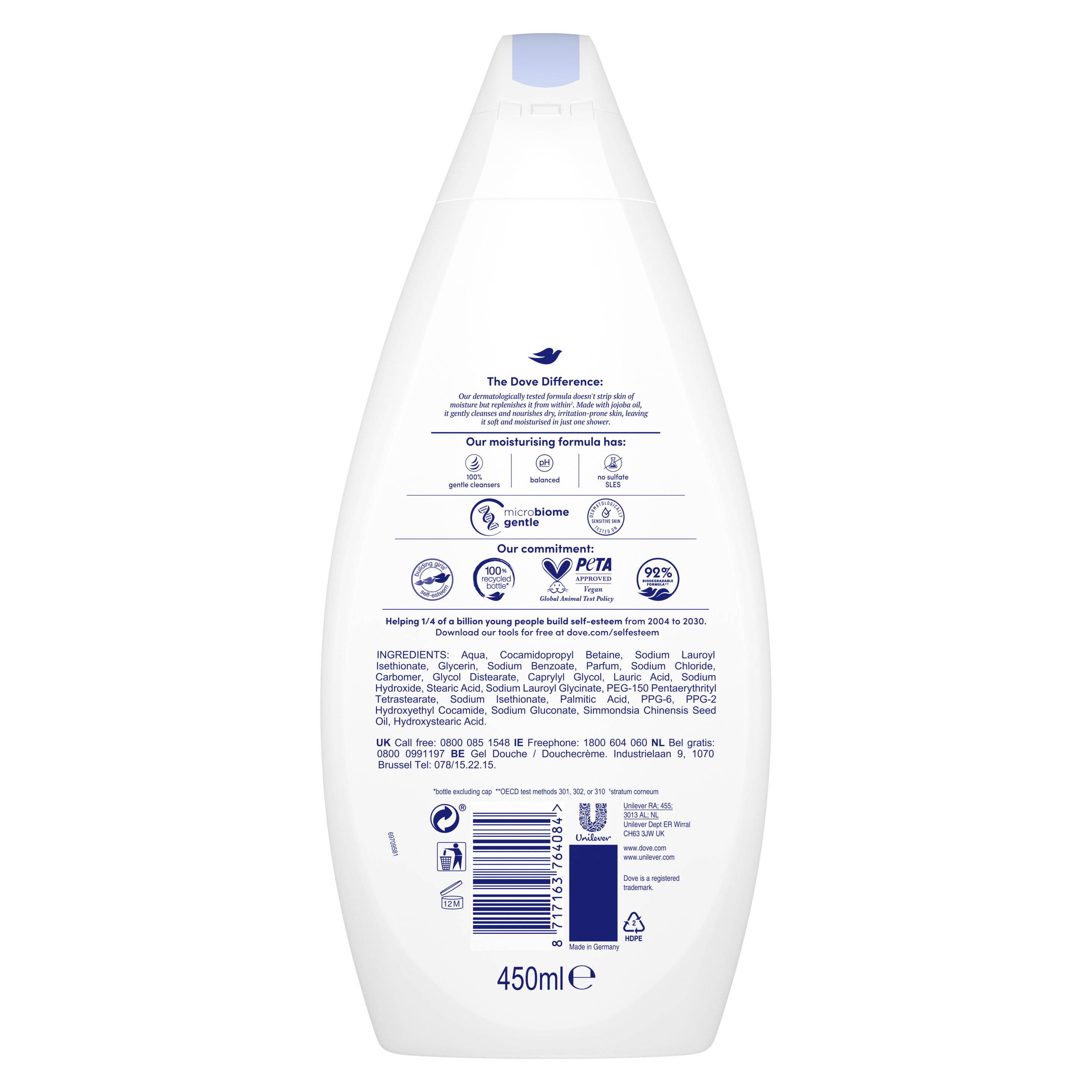 Creamy and soap-free, we've made Dove Soothing Care Body Wash especially for ultra gentle skin care and sensitive skin.

• Dove Soothing Care Body Wash gives hydration for sensitive skin

• Soap-free formula for gentle skin cleansing

• With skin-natural moisturisers to help renew skin's natural moisture

• Sulfate-SLES-free Dove body wash that's microbiome-gentle

• Dermatologically-tested body wash

• Silky, light formula with a delicate fragrance


If you're caring for sensitive skin, it can be tricky to find a balanced and gentle formula that feels indulgent. So, we've made Dove Soothing Care Body Wash: sulfate-SLES-free, pH-neutral, and free from soap – with a creamy, delicately-fragranced lather. Working to calm skin, the sensitive body wash is ideal for ultra gentle skin care making skin feel purified, smoother, soft and cared for.

Formulated with skin-natural moisturisers, the nourishing formula helps to renew skin's natural moisture. With a blend of naturally-derived gentle cleansers and plant-based moisturisers, this Dove sensitive skin body wash leaves skin feeling instantly soft. We've made the formula free from all the 'nasties' linked to stripping your skin, like other products can. Such a moisturising body wash helps to care for skin's protective living layer: while the microbiome protects your skin, Dove Soothing Care Body Wash protects your microbiome. 


Aqua, Cocamidopropyl Betaine, Sodium Lauroyl Isethionate, Glycerin, Sodium Benzoate, Sodium Chloride, Parfum, Carbomer, Glycol Distearate, Caprylyl Glycol, Lauric Acid, Sodium Hydroxide, Stearic Acid, Sodium Lauroyl Glycinate, Sodium Isethionate, PEG-150 Pentaerythrityl Tetrastearate, Palmitic Acid, PPG-6, PPG-2 Hydroxyethyl Cocamide, Sodium Gluconate, Simmondsia Chinensis Seed Oil, Hydroxystearic Acid.


• Ultra gentle cleansing
This formula gives hydration for sensitive skin along with a deep cleanse. With a light, neutral fragrance, this pure and ever-so-slightly translucent formula is free from all those 'nasties' you try to avoid on ingredient labels

• Microbiome-gentle care
Sulfate-SLES-free and pH-balanced, this soothing body wash cares for your microbiome, skin's protective living layer. So next time you're wondering how to soothe skin, the soap-free formula gently cleanses without stripping skin's essential nutrients – leaving skin feeling smooth and soft. Perfect for taking care of sensitive skin

• Everyday care
An enjoyable shower or mild care – it might feel like you usually have to choose between the two. With this ultra gentle moisturising body wash, you get the best of both worlds: a silky smooth lather and proven lasting care for the skin you live in


Wondering how to get soft skin? To make the most of this light body wash for sensitive skin, squeeze generously between your palms, or a loofah, before working into a lather. Smooth over your body and allow the light lather to soothe your skin. Rinse away thoroughly, to reveal instantly soft skin.


Your microbiome-gentle routine doesn't have to stop when you step out of the shower. Use sulfate-SLES-free body and face care products for gentle cleansing skin's protective living layer. 

Is there anything else we can help you discover?
When it comes to your body, love the one you're with
Beauty is an all-ages show