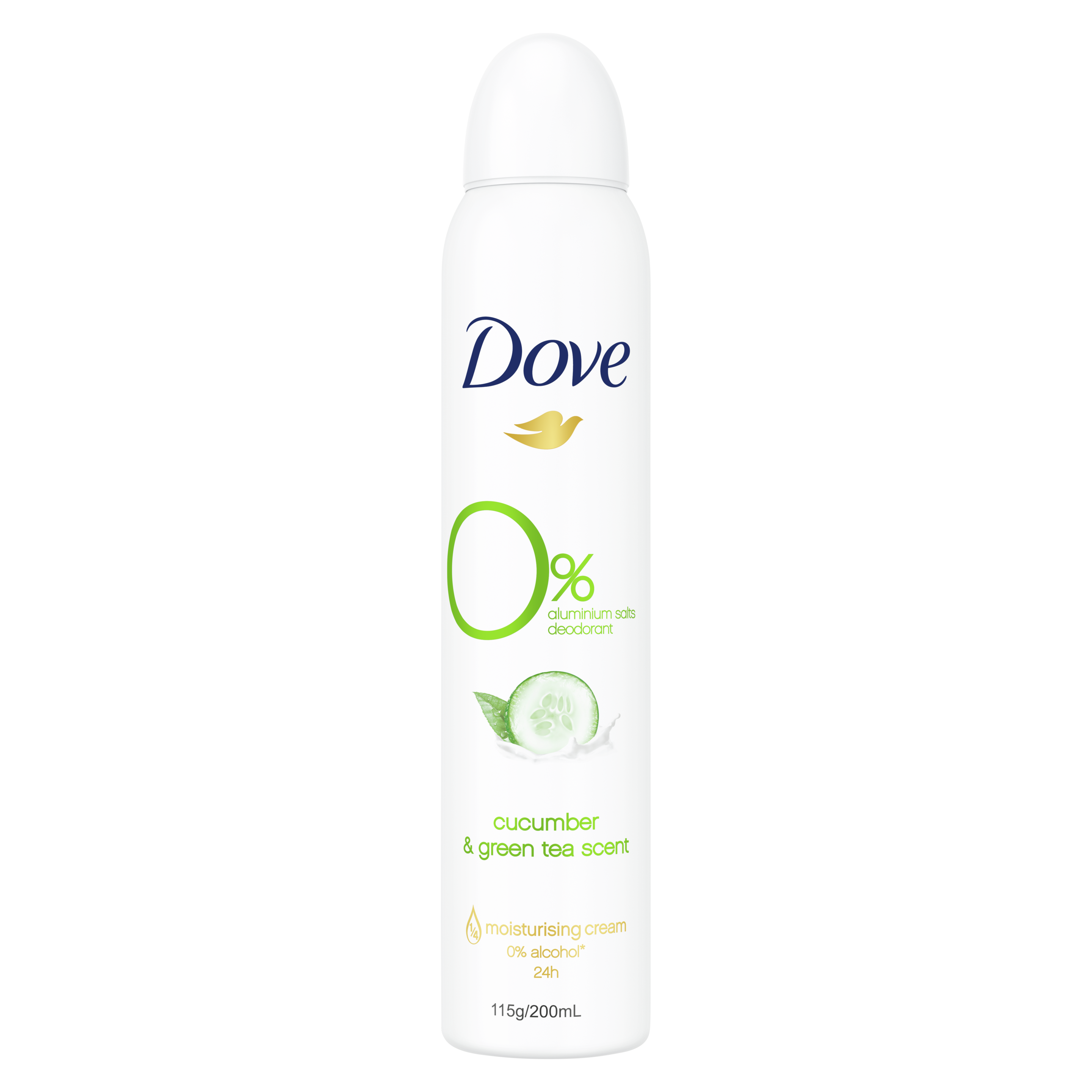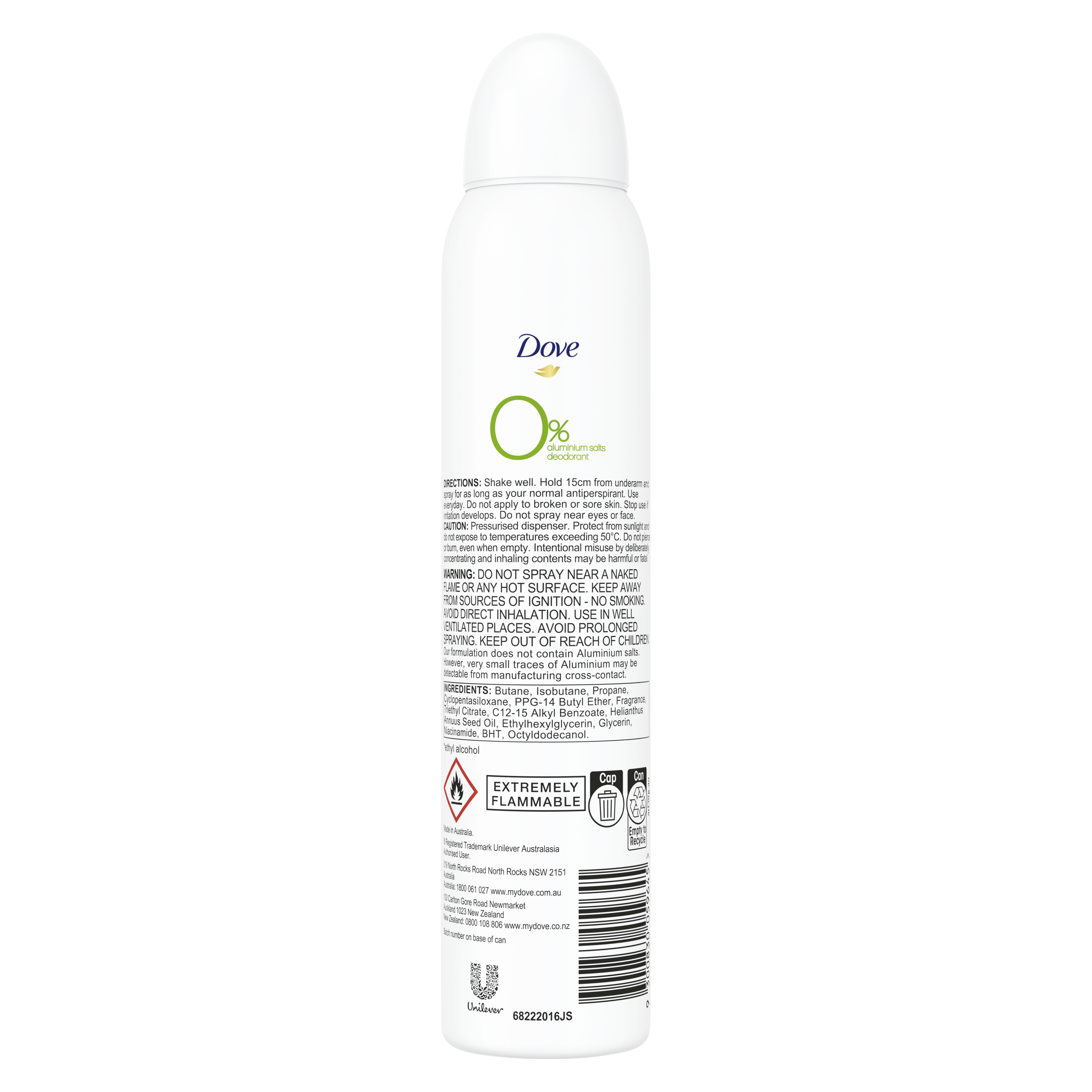 0% Aluminium Aerosol Deodorant Cucumber & Green Tea Scent 
A skin-friendly, aluminium salt-free deodorant that provides a fresh, crisp scent for up to 24 hours.

• Up to 24 hours of deodorant freshness
• Helps prevent odour
• 0% aluminium salts
• Refreshing Dove Go Fresh cucumber & green tea scent 
• Keeps underarms perfectly fragranced all day
• Easy-to-apply deodorant spray


Green tea and cucumber scents: a soothing and refreshing combination of natural goodness. Unite them with refreshing protection and you've got Dove 0% Aluminium Aerosol Deodorant Cucumber & Green Tea Scent. Aluminium salt-free, this deodorant helps keep you odour-free as well as reassuringly fresh for up to 24 hours. 

But that's not all. Our skin-friendly 0% aluminium salts deodorant goes beyond simply keeping you feeling fresh – it leaves you beautifully fragranced, too. For Dove Go Fresh, cucumber and green tea has become a staple scent. Refreshing and light with a revitalising boost, it's easy to see why.

Aluminium-free, gentle on your skin and with freshness that lasts, what better way is there to start your day?

What's the difference between deodorant and antiperspirant? 
Can't decide between deodorant or antiperspirant? Then try to work out what type of protection you need. If you want to stay feeling dry and odour free, then choose an antiperspirant. Formulated with aluminium salts, Dove antiperspirants help to control sweat so that you feel dry all day. If all you're after is something to protect you from odour and keep you feeling fresh, then try our aluminum salt-free deodorant range. Our 0% Aluminium Aerosol Deodorant Cucumber & Green Tea Scent leaves you beautifully scented with a refreshing, light fragrance for up to 24 hours. 


Butane, Isobutane, Propane, Cyclopentasiloxane, PPG-14 Butyl Ether, Fragrance, Triethyl Citrate, C12-15 Alkyl Benzoate, Helianthus Annuus Seed Oil, Ethylhexylglycerin, Glycerin, Niacinamide, BHT, Octyldodecanol.

When it comes to your body, love the one you're with
Beauty is an all-ages show