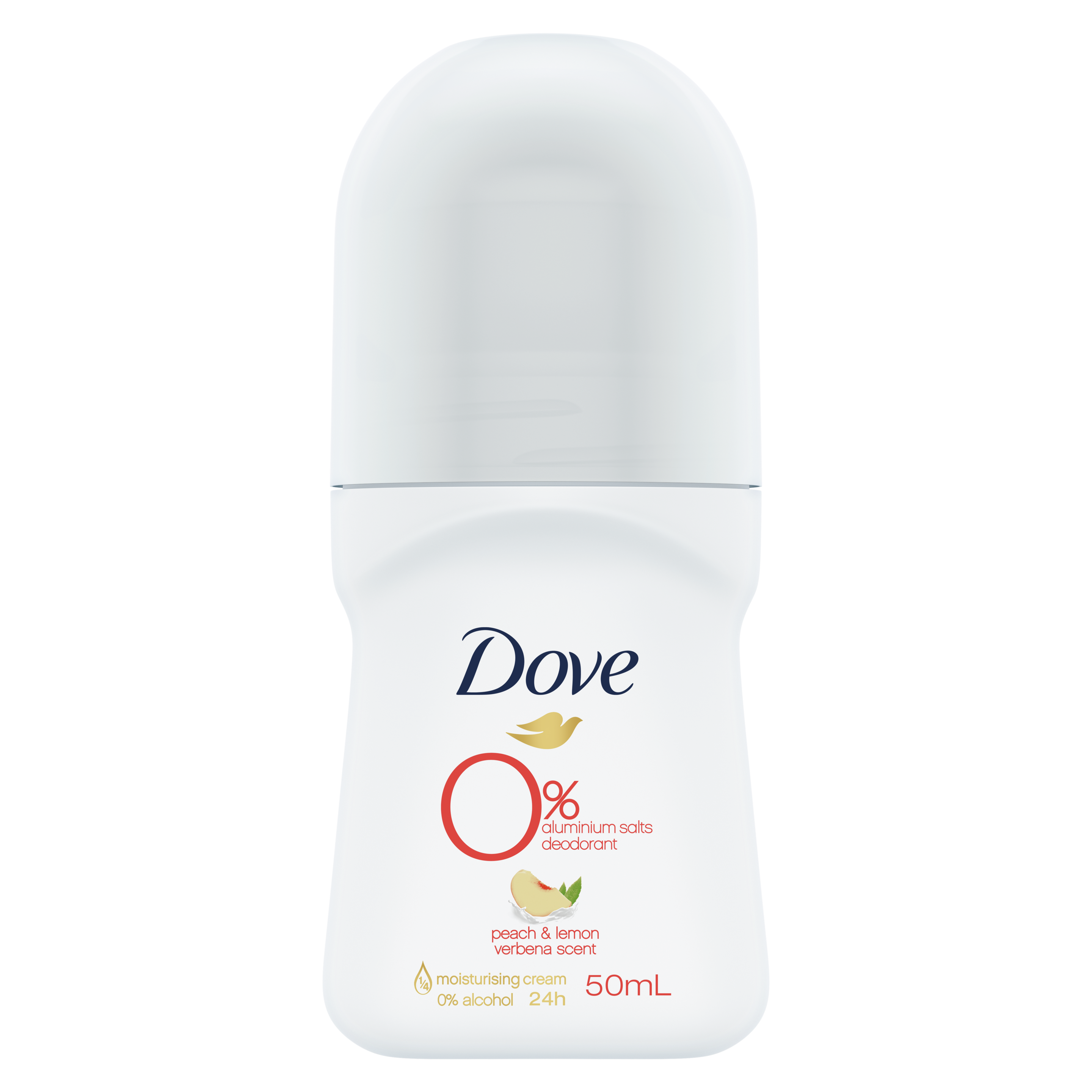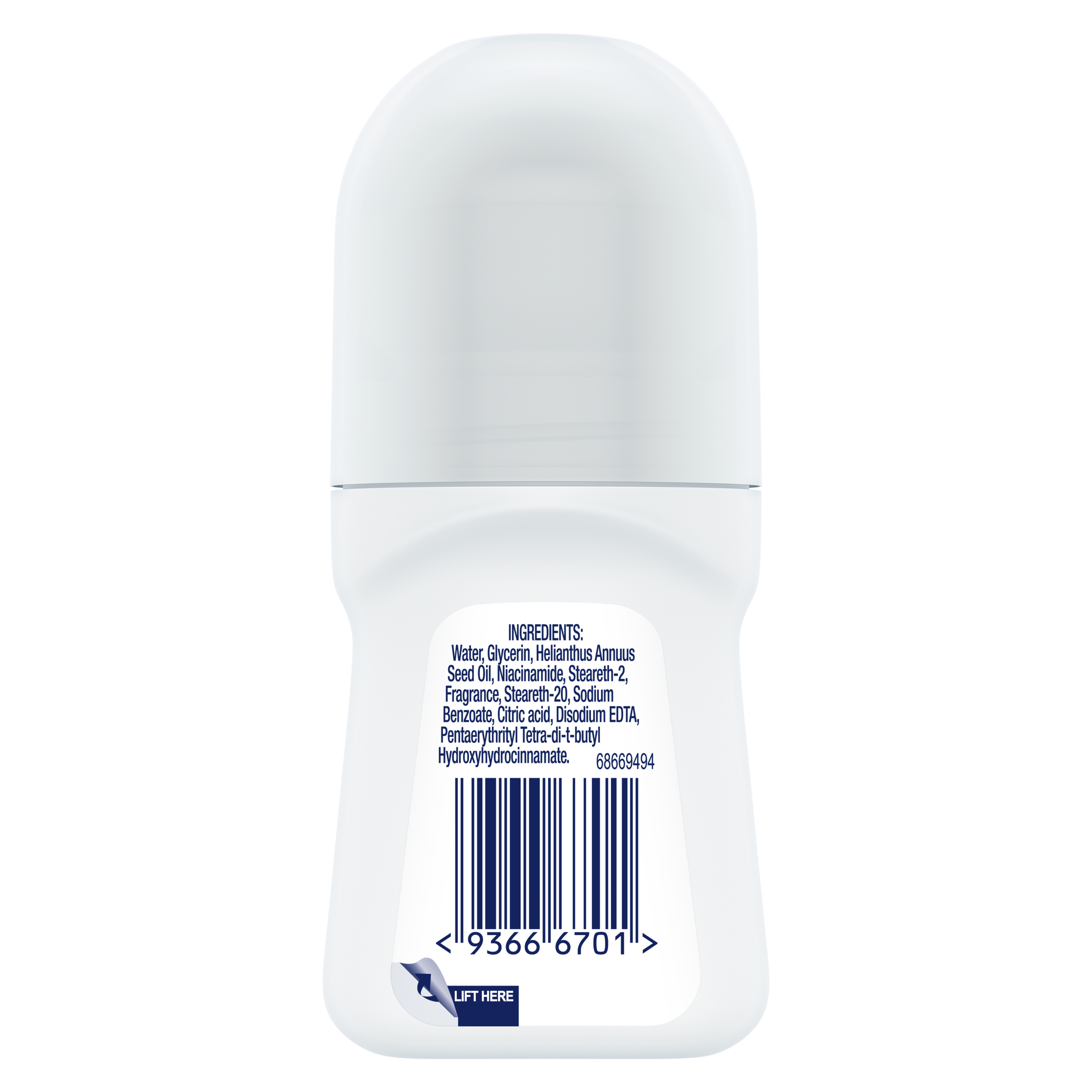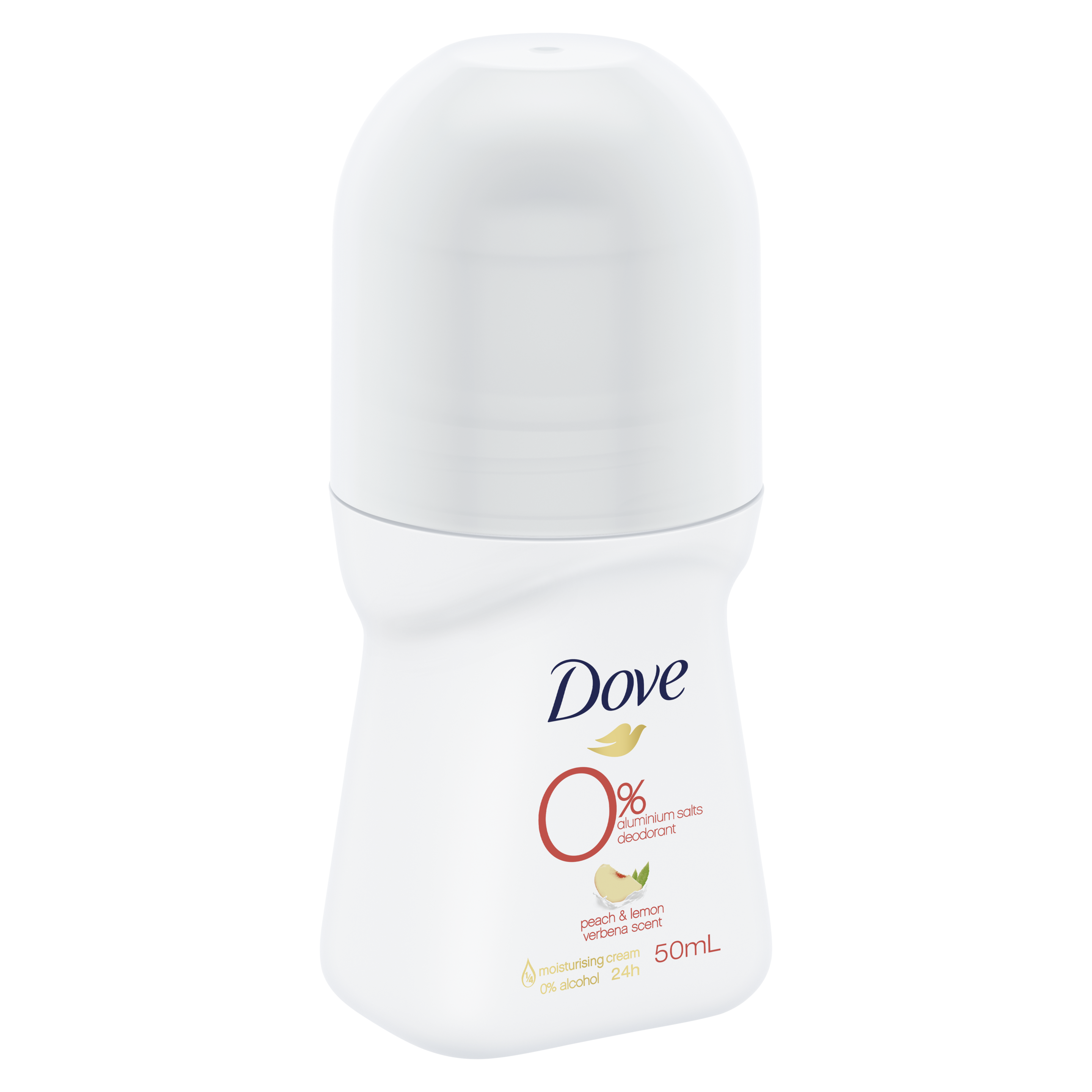 0% Aluminium Roll On Deodorant Peach & Lemon Verbena Scent 
A Dove aluminium salt-free deodorant that combines an uplifting citrus scent with reliable odour protection.

• Up to 24 hours of freshness
• Helps prevent odour
• Contains no aluminium salts 
• Sweet Dove Go Fresh peach and citrusy lemon verbena scent 
• Keeps underarms perfectly fragranced all day 
• Perfect small size to keep in your handbag


Dove deodorants are more than just gentle on skin. So if you're looking for the perfect deodorant without aluminium, our Dove 0% Aluminium Roll On Deodorant Peach & Lemon Verbena Scent is your answer. The skin-friendly formula helps keeps you odour free and contains no aluminium salts.

But that's not all. Our aluminium salt-free deodorant goes well beyond simply keeping you feeling fresh– it leaves you beautifully fragranced, too. Peach and lemon verbena scents will keep you summery all day long – easy to apply and fruity fresh, its perfectly small size makes it easy to pop into your handbag in case you feel like topping up. So, if you're looking for a roll-on that does more than just keep you fresh, this Dove Go Fresh deodorant is the answer.

What's the difference between deodorant and antiperspirant?
Stay fresh and protected from odour throughout the day with both Dove antiperspirants and Dove aluminium-free deodorants. The difference? It's simple – Dove antiperspirants contain aluminium salts, which help to control sweat and keep you dry. But, if all you're looking for is something to keep you feeling fresh, try a Dove deodorant without aluminium salts, like our Dove 0% Aluminium Roll On Deodorant Peach & Lemon Verbena Scent. With a sweet, fruity scent, it'll keep you feeling fresh for up to 24 hours. 


Water, Glycerin, Helianthus Annuus Seed Oil, Niacinamide, Steareth-2, Fragrance, Steareth-20, Sodium Benzoate, Citric acid, Disodium EDTA, Pentaerythrityl Tetra-di-t-butyl Hydroxyhydrocinnamate.


Put one arm up above your head and apply the roller ball to your skin using light pressure and a circular motion to cover the whole area. Repeat the process on the other underarm.

 When it comes to your body, love the one you're with
Beauty is an all-ages show