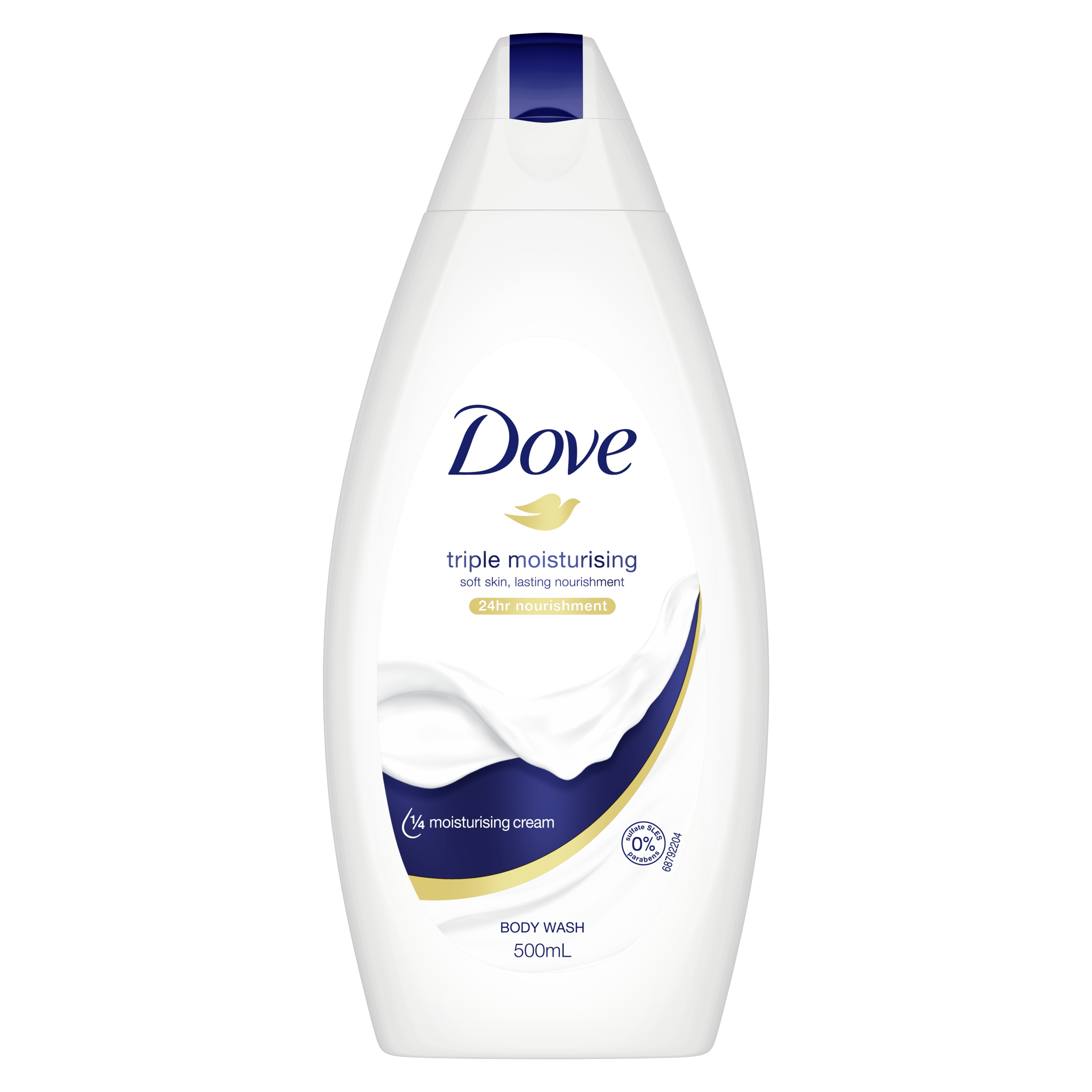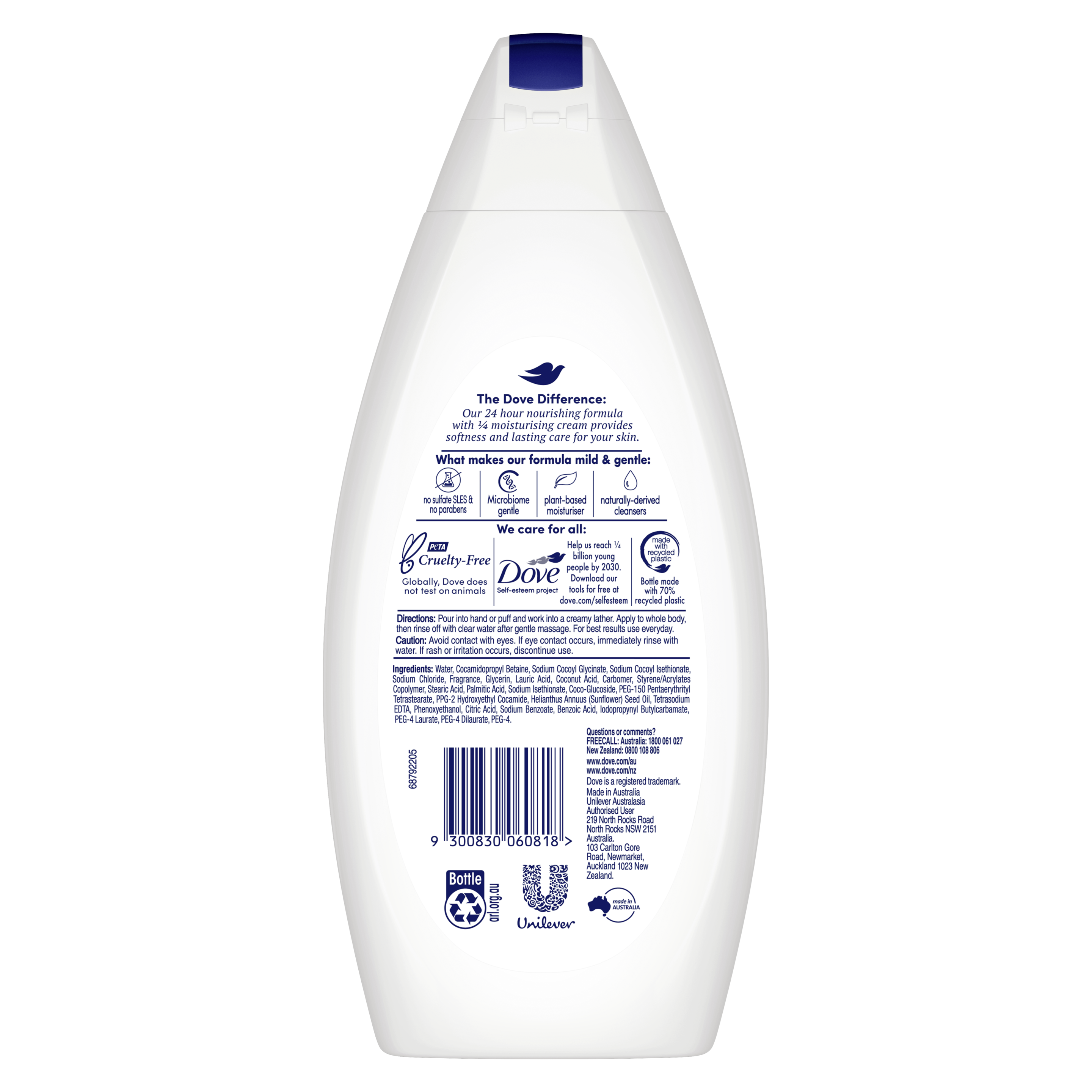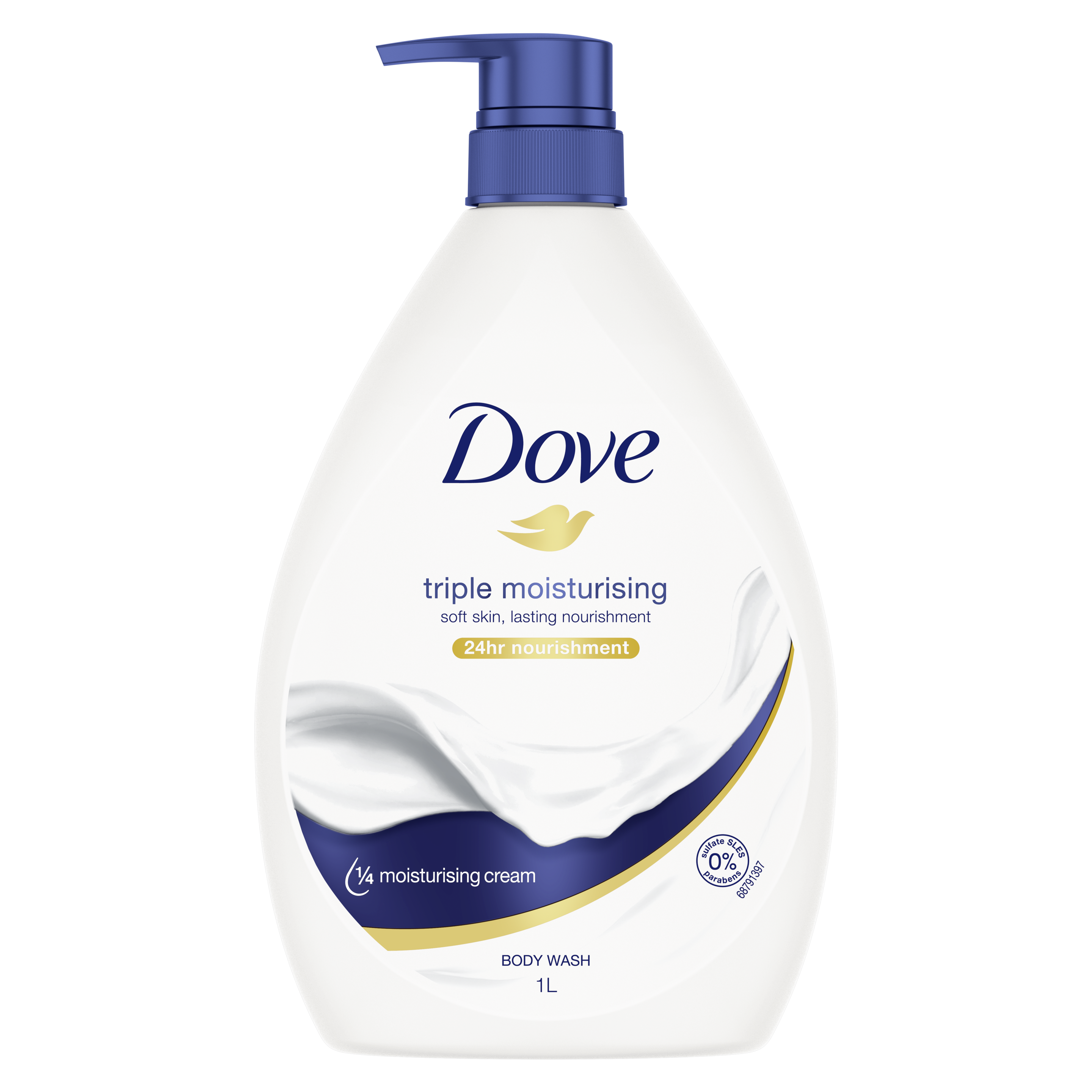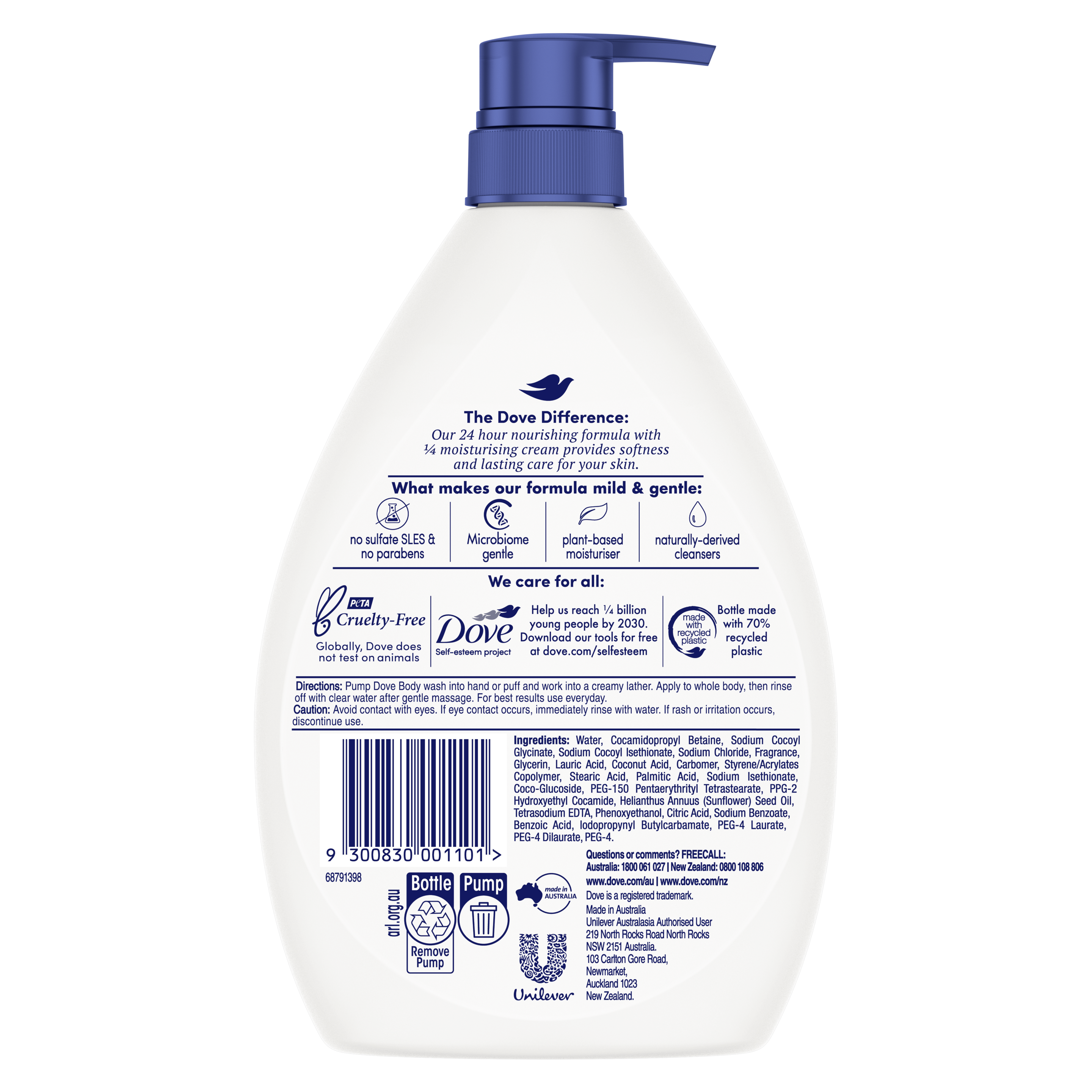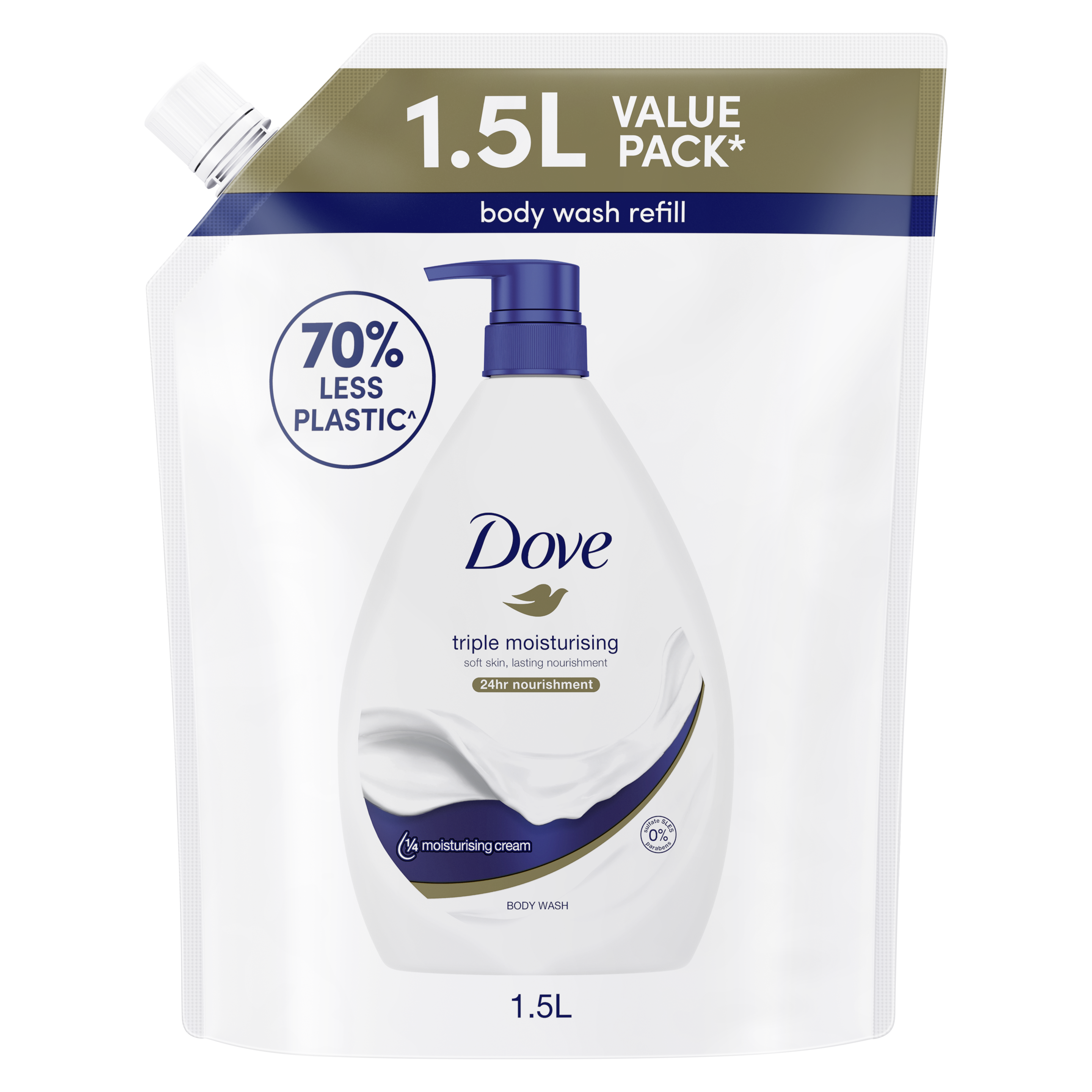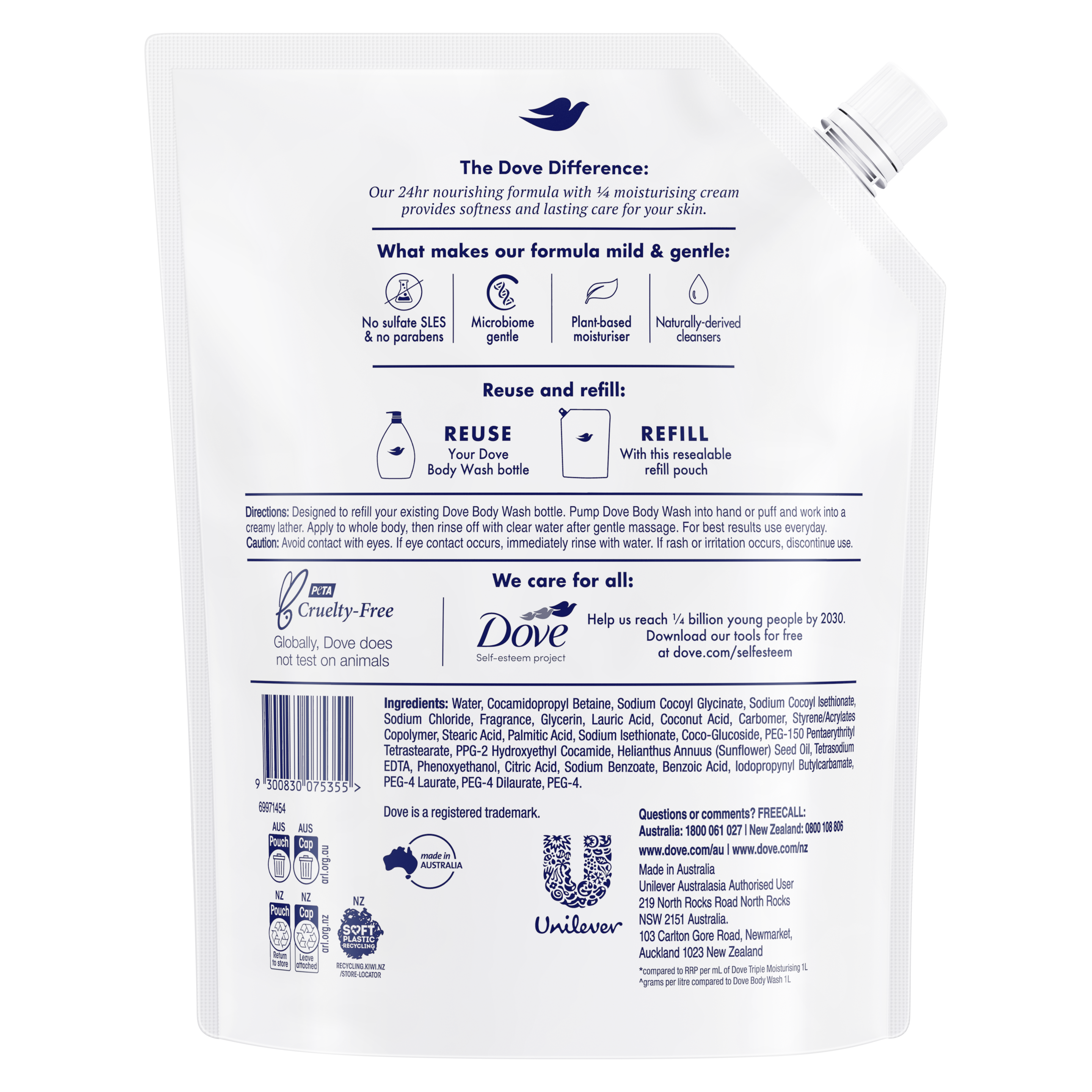 Triple Moisturising Care Body Wash 
This moisturising bodywash creates a rich lather that replenishes your skin's nutrients while also leaving it feeling cared for and clean

* Mild, gentle formula is kind to your skin 

* For soft, smooth skin after showering 

* Microbiome gentle body wash


Who doesn't like having soft skin? We all want to keep our skin looking healthy and well cared for, and it's much easier to make that a regular part of your routine if you've found a moisturising shower gel. That's the best way to feel confident that you're nurturing your skin right from the start of your day. We know how you can do just that – with Dove Triple Moisturising Body Wash. This moisturising body wash combines microbiome gentle technology, with mild cleansers to help your skin retain its natural moisture, leaving you with softer, smoother skin after just one shower. The caring formula in this Dove body wash hydrates skin, and helps maintain your skin's moisture barrier while delivering natural skin nourishment that goes deep into the surface layers of your skin. This moisturising bodywash creates a rich lather that replenishes your skin's nutrients while also leaving it feeling cared for and clean. And as a sulfate-SLES-free Dove body wash, this formula is kind to your skin's living protective layer – the microbiome – too. Dove the home of real beauty. For over a decade, we've been working to make beauty a source of confidence, not anxiety. Dove celebrates a new definition of strength: one with care at its centre. Real strength is shown through the care you give to the people that matter – and that includes you. Whether you're looking for a deodorant to keep you feeling fresh and dry all day or you want a body wash to help keep your skin hydrated, Dove products are designed to protect and care for your skin. 


Our moisturising and microbiome gentle formula provides softness and lasting care for your skin.


Pour into hand or puff and work into a creamy lather. Apply to whole body, then rinse off with clear water after gentle massage.


For best results use everyday. 

 When it comes to your body, love the one you're with
Beauty is an all-ages show