Take care, be safe: How we're caring for our community
Taking care of ourselves and each other and taking steps to be safe are important messages we all need to reinforce. That's why you'll see the Dove bird flying to its temporary nest and staying there for as long as it needs to.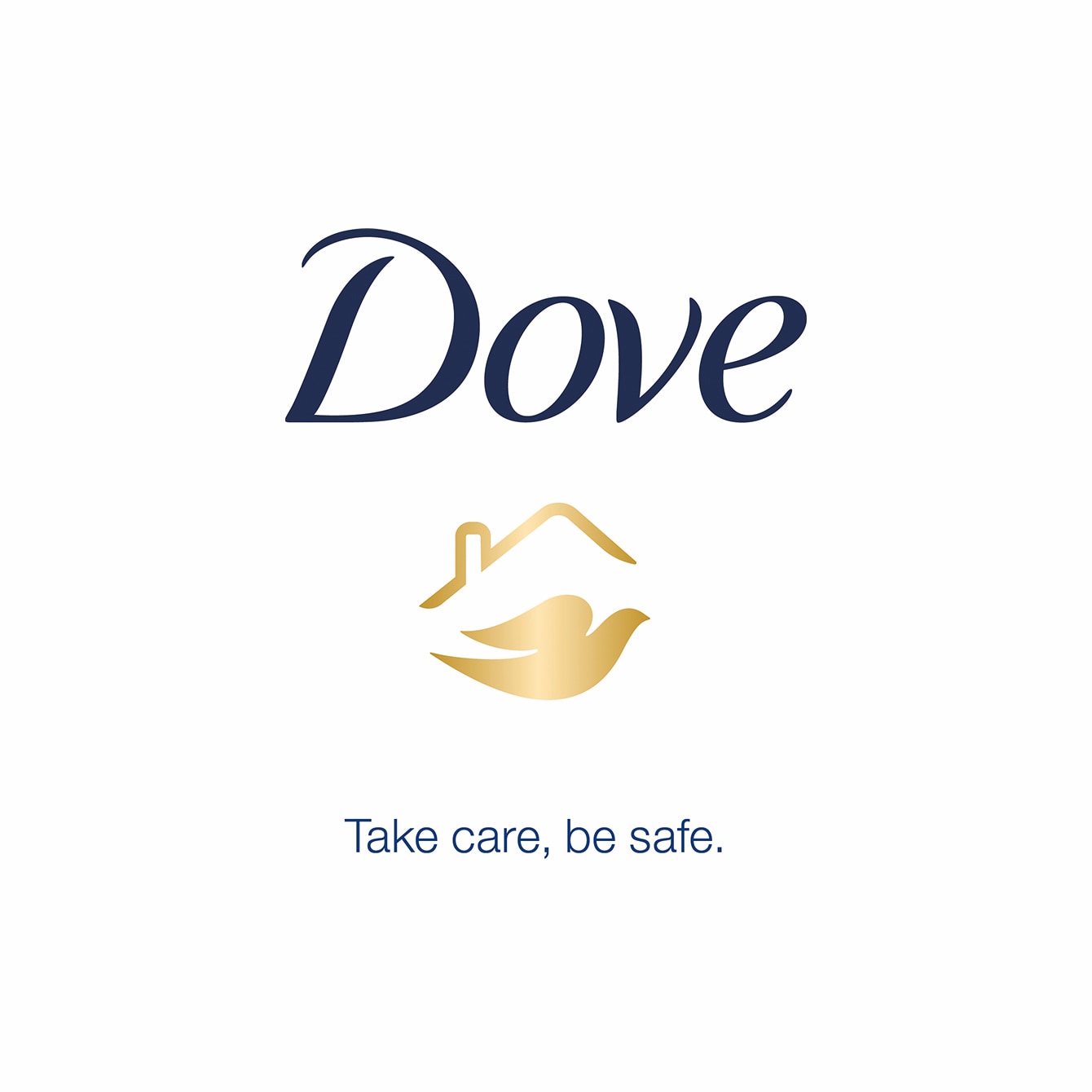 In times like these, it's important to show the world that care can have a big impact. Find out more about the actions we're taking to contribute to global efforts below:
#CareFromDove
Care is at the heart of what we do. So, we're doing everything we can to support government initiatives and help deliver care to vulnerable people and medical staff, wherever we can. Together, with our Dove family, Dove Men+Care, Baby Dove and Dove DermaSeries, we're donating products and protective equipment to government and NGO initiatives around the world to help deliver care and support to those who need it most.
So far, Dove has donated R100 million globally, and there's more to come.
Specifically in South Africa, this includes more than R2 million donated to front line health care workers in the form of mental health support as well as R1 million in product donations and care packages.
As a brand that cares, we're redirecting media investment behind some of our advertising to reinforce the WHO guidance on the importance of hand washing properly and frequently to care for yourself, your loved ones and the world. It doesn't matter which brand you use – you can wash with any soap, just remember to do it often.
#SelfEsteemAtHome
As the largest global provider of self-esteem education, the Dove Self-Esteem Project is helping parents, carers and guardians support young people's mental wellbeing at home while schools are closed with our free online tools and resources. Research shows just 30 minutes exploring the Dove Self-Esteem Project resources will boost your own self-esteem and body confidence, as well as your child's.
Globally, Unilever - the owner of Dove, will contribute R2 billion to help the fight against the pandemic through donations of soap, sanitiser, bleach and food. This includes:
A product donation of soaps and sanitiser of at least R100 million to the COVID Action Platform of the World Economic Forum, which is supporting global health organisations and agencies with their response to the emergency. In addition to the supply of soap, Unilever will adapt its current manufacturing lines to produce sanitiser for use in hospitals, schools and other institutional settings.
Product donations, partnerships and handwashing education programmes, delivered through national health authorities and NGOs, to support local communities most at need.
When it comes to your body, love the one you're with
Beauty is an all-ages show