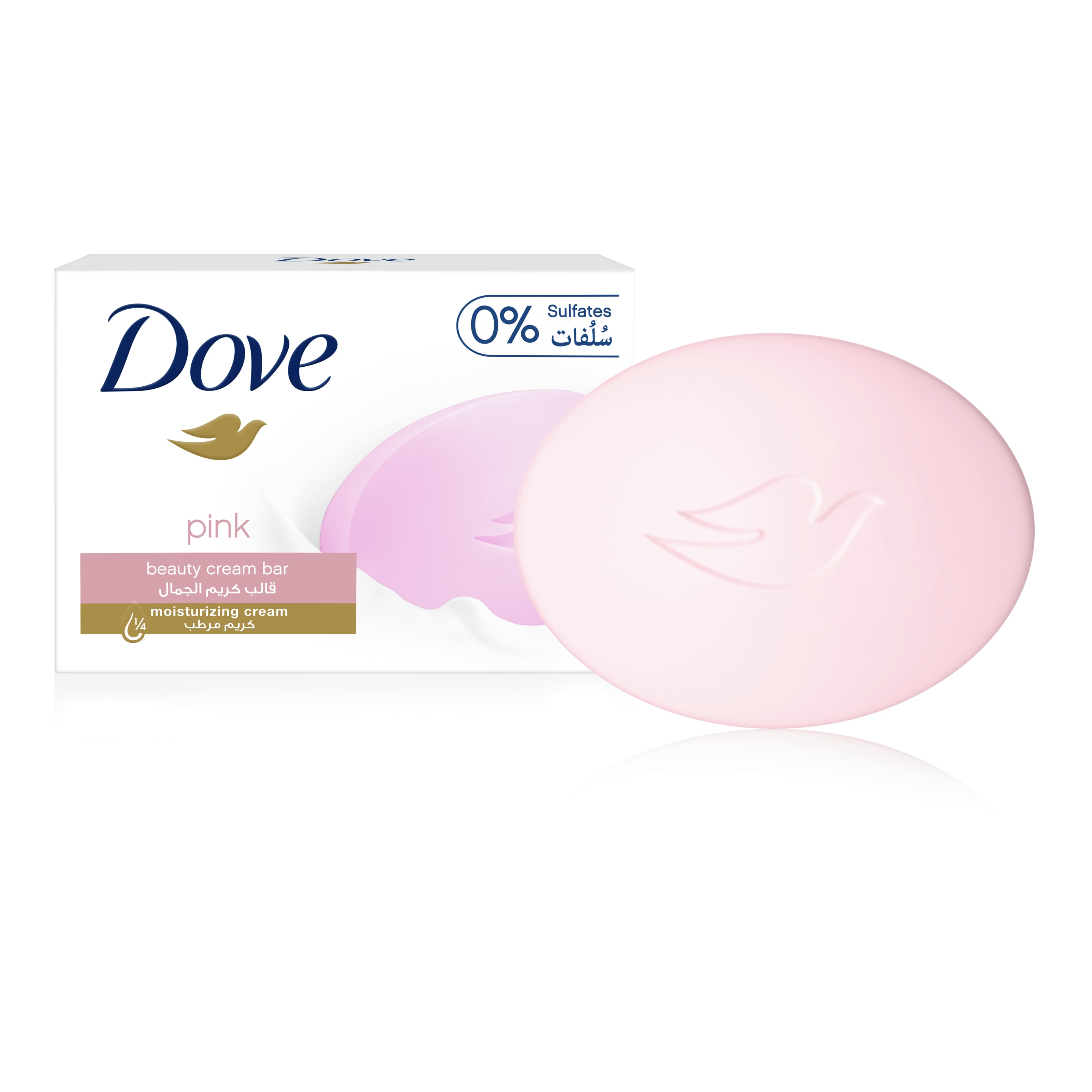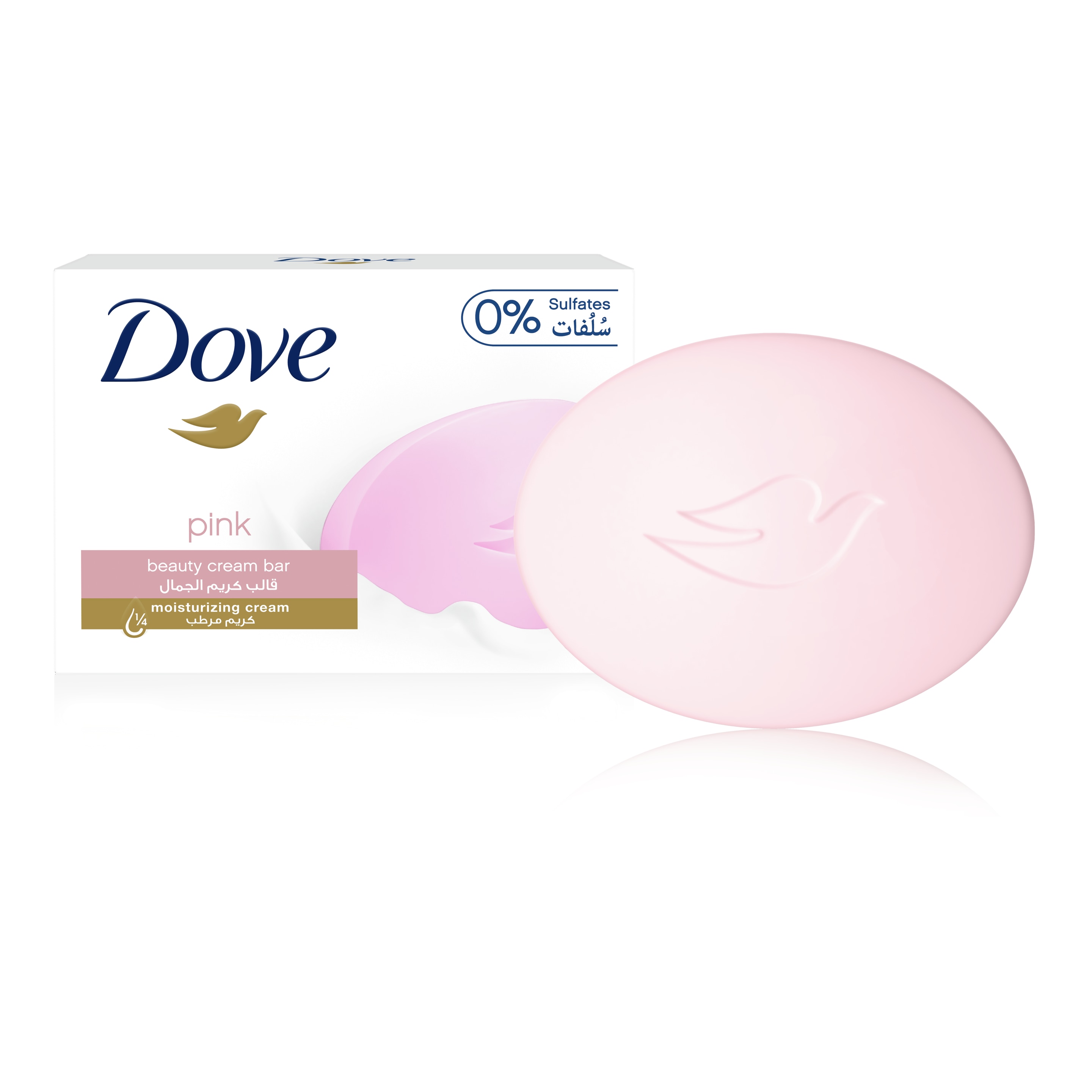 ¼ moisturizing cream and a delicate blush of color – try Dove Pink Beauty Bar.

• Classic moisturizing formula with a delicate pink hue

• ¼ moisturizing cream and mild cleansers help retain skin's moisture

• Leaves skin softer, smoother and more radiant

• Suitable for daily use


We think that skin cleansing should be an act of beauty for your skin that leaves it feeling soft and cared for. And Dove Pink Beauty Bar also has a delicate blush of color that adds a touch of feminine sophistication to your bathroom. That's combined with our ¼ moisturizing cream to create a beauty bar that helps nourish your skin during cleansing. 

Dove Beauty Bars are specially formulated to deliver skin natural nourishment, helping your skin to keep its natural moisture during cleansing. Dove Pink Beauty Bar contains our ultra-mild cleansers, which don't strip skin of moisture like a regular soap bar can. It's mild enough to be used on your face, body and hands – the perfect addition to your daily skin cleansing routine. 

Just rub this Dove bar between your hands and smooth the cleansing lather over your skin before rinsing away. 


Sodium Lauroyl Isethionate Stearic Acid , Sodium Tallowate and/or Sodium Palmate, Sodium Isethionate, Lauric Acid, Water, Sodium Stearate, Cocamidopropyl Betaine, Sodium Cocoate or Sodium Palm Kernelate, Fragrance, Sodium Chloride, Propylene Glycol, Tetrasodium EDTA, Tetrasodium Etidronate, Red 4, Red 33, Titanium Dioxide.


• Nourishing dry skin
Dove Beauty Bar won't strip your skin like soap can: it contains ¼ moisturising cream, which replenishes your skin's nutrients and leaves it nourished and healthy-looking

• Moisturising skin
That unique ¼ moisturising cream also helps skin to maintain its natural moisture, so it feels softer and smoother before you've even stepped out of the shower

• Gentle cleansing 
The Dove bar isn't a soap, so it won't dry your skin like soap can. Since Dove  Beauty Bar is made with gentle cleansers, you can use it every day, on both your body and your face


First wet your hands, and then rub the Dove Pink Beauty Bar gently between them until the bar lathers up. Massage the lather over your body before rinsing with warm water.


Swapping your usual skin cleansing products for just one Beauty Bar. We call it our Beauty Bar Challenge and all you have to do is wash your skin for seven days with our Beauty Bar. By the end of the challenge we think you'll see and feel the difference, with beautifully soft, nourished, healthy-looking skin. Have a go, and see for yourself.


When it comes to your body, love the one you're with
Beauty is an all-ages show