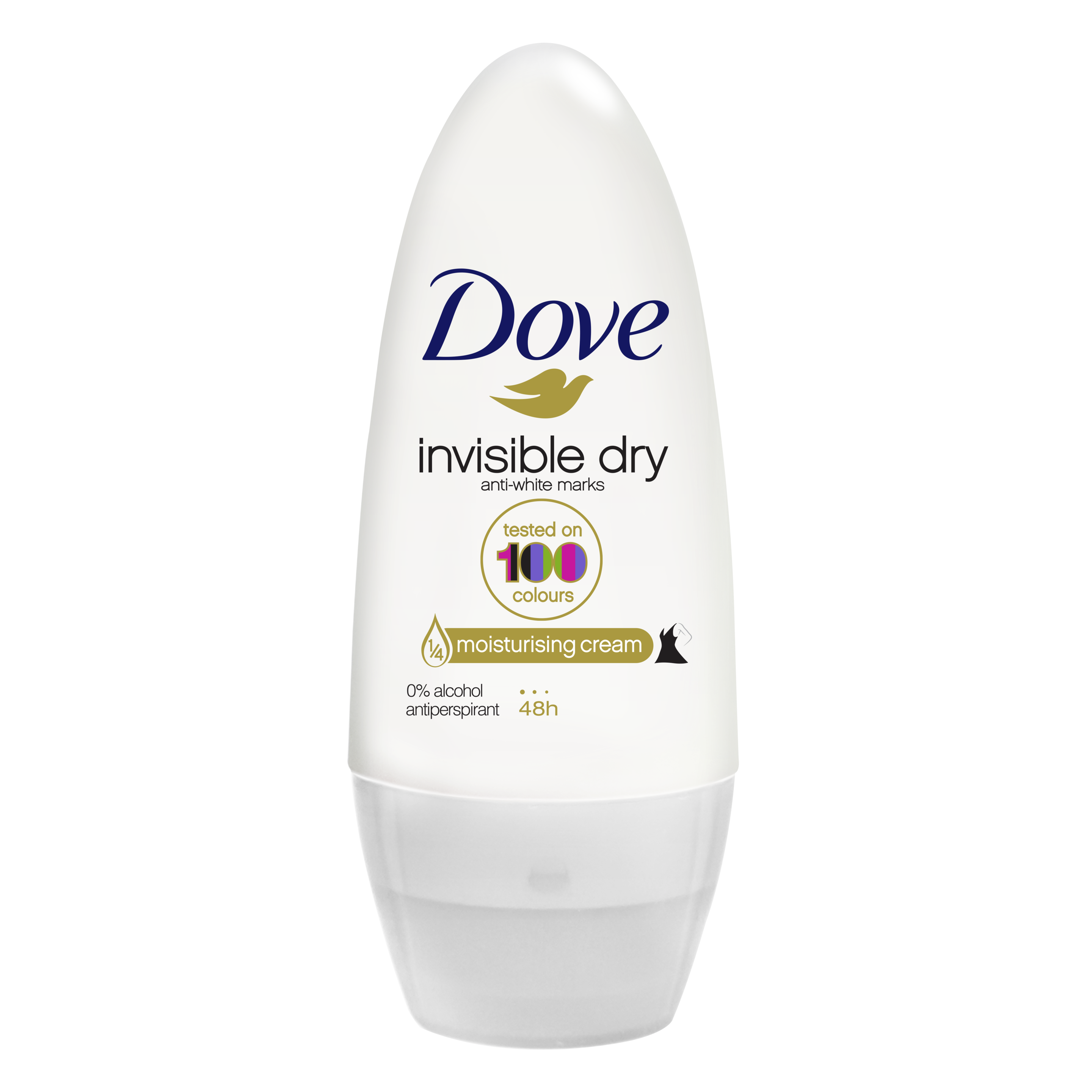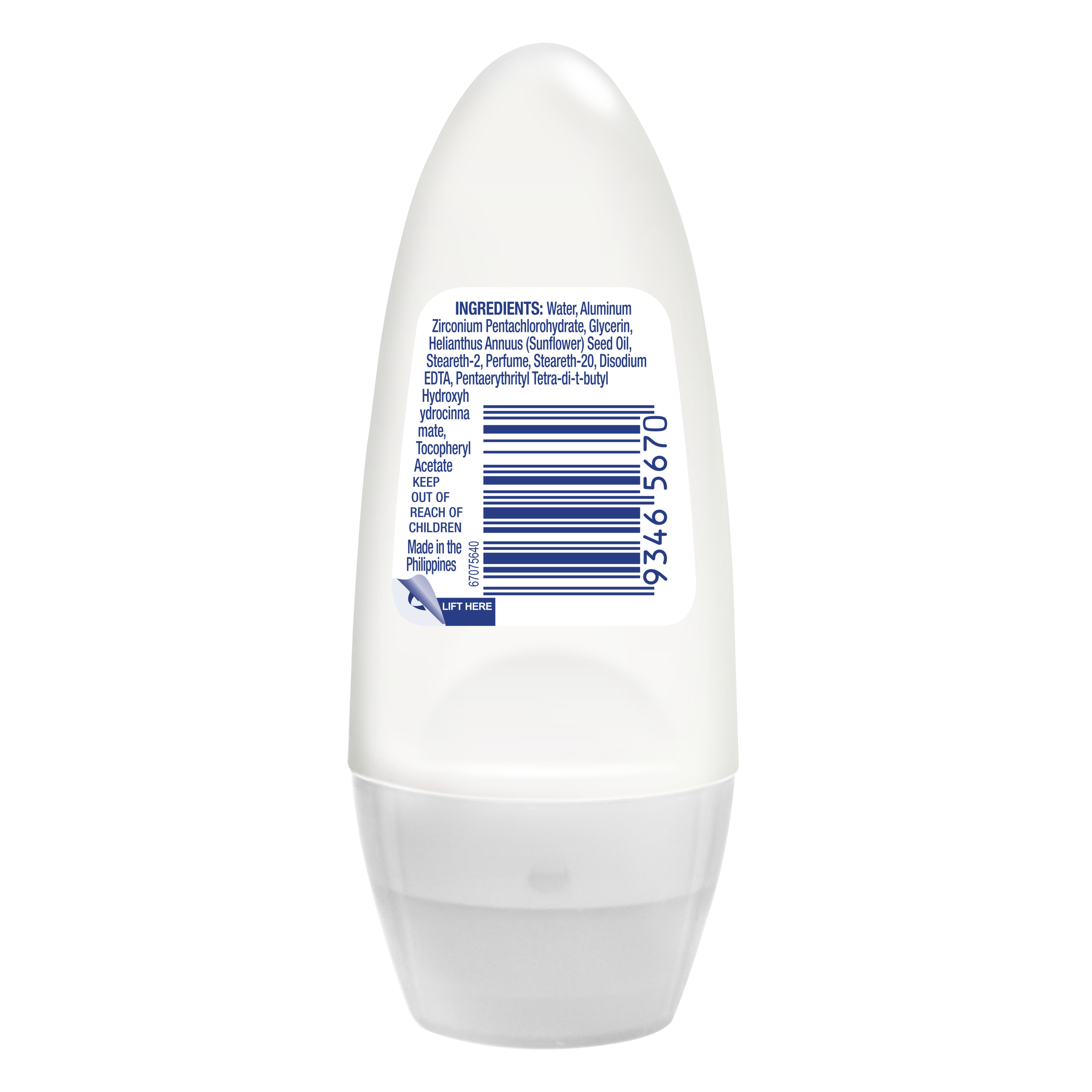 Antiperspirant Roll on Invisible Dry 
Avoid white deodorant marks with Dove Antiperspirant Roll on Invisible Dry – tested on 100 colours.

• Proven to leave no white marks on 100 colours 

• 0% alcohol helps prevent irritation to the skin

• Provides up to 48 hours of antiperspirant protection

• Contains ¼ moisturising cream for beautifully soft and smooth underarms

• Glides easily onto underarm skin


Have you noticed how wearing different colours can make you feel different? Bold reds can give us the thrill of standing out in a crowd and bright yellows can make us feel full of springtime energy. Whatever your favourite colour makes you feel, the last thing you want to worry about is finding white marks on your clothes. That's why the best accessory to your colourful wardrobe is Dove Antiperspirant Roll on Invisible Dry.

Tested on 100 colours, Dove Antiperspirant Roll on Invisible Dry gives you the freedom to wear the brightest, boldest colours. You can be safe in the knowledge that when you're giving your fantastic outfit one last check in the mirror before you rush out the door, you won't find white marks to scrub at when you should be on your way.

This roll-on Dove antiperspirant deodorant contains all of the goodness of our unique ¼ moisturising cream, which helps underarm skin to recover from irritation caused by shaving, and glides on easily to help keep your underarms soft and smooth. The ¼ moisturising cream in our formula gives soft and smooth underarm skin in just three days.
So be bold, be daring, be colourful. Your antiperspirant won't get in the way. 


Water, Aluminum Zirconium Pentachlorohydrate, Helianthus Annuus (Sunflower) Seed Oil, Glycerin, Steareth-2, Steareth-20, Tocopheryl Acetate, Fragrance

When it comes to your body, love the one you're with
Beauty is an all-ages show