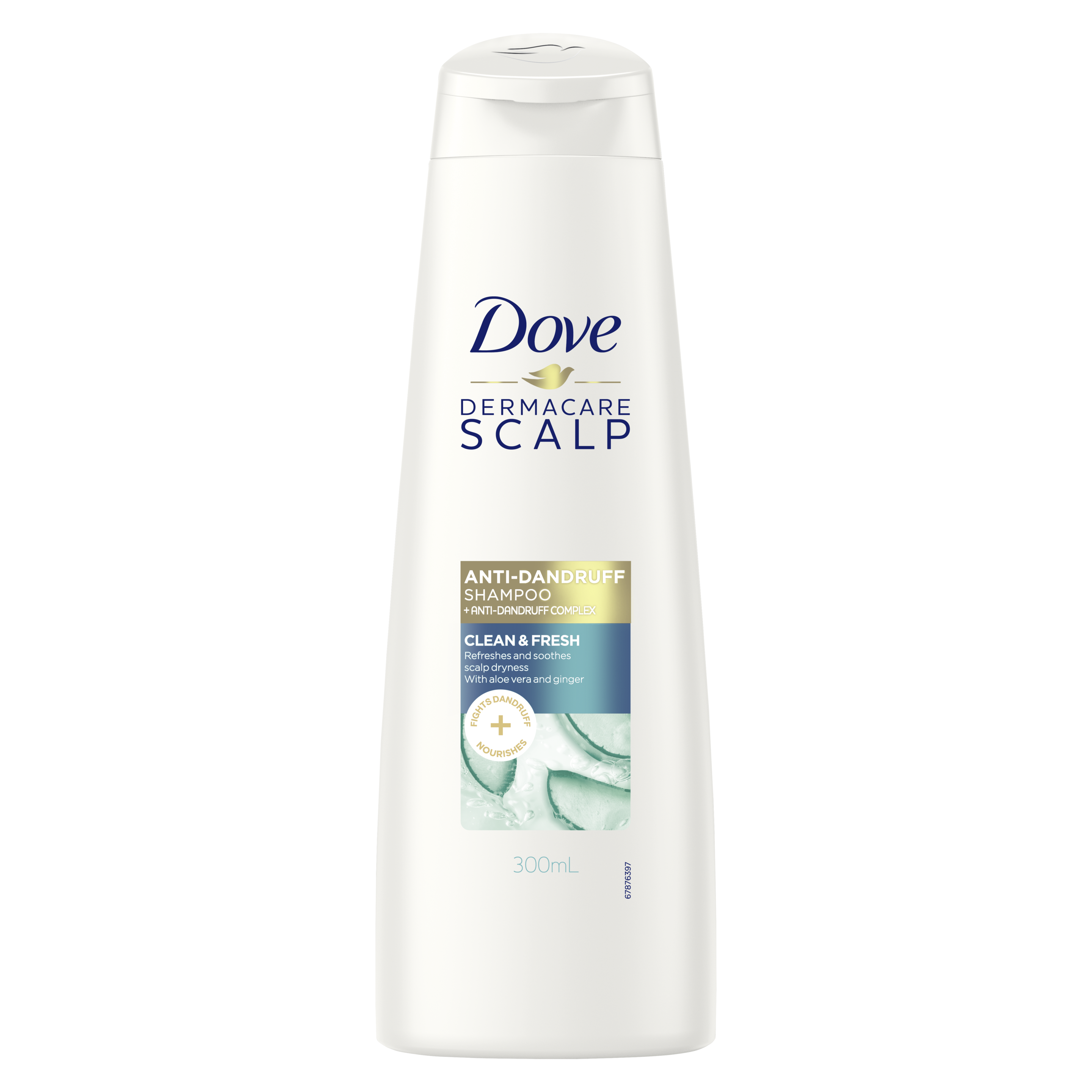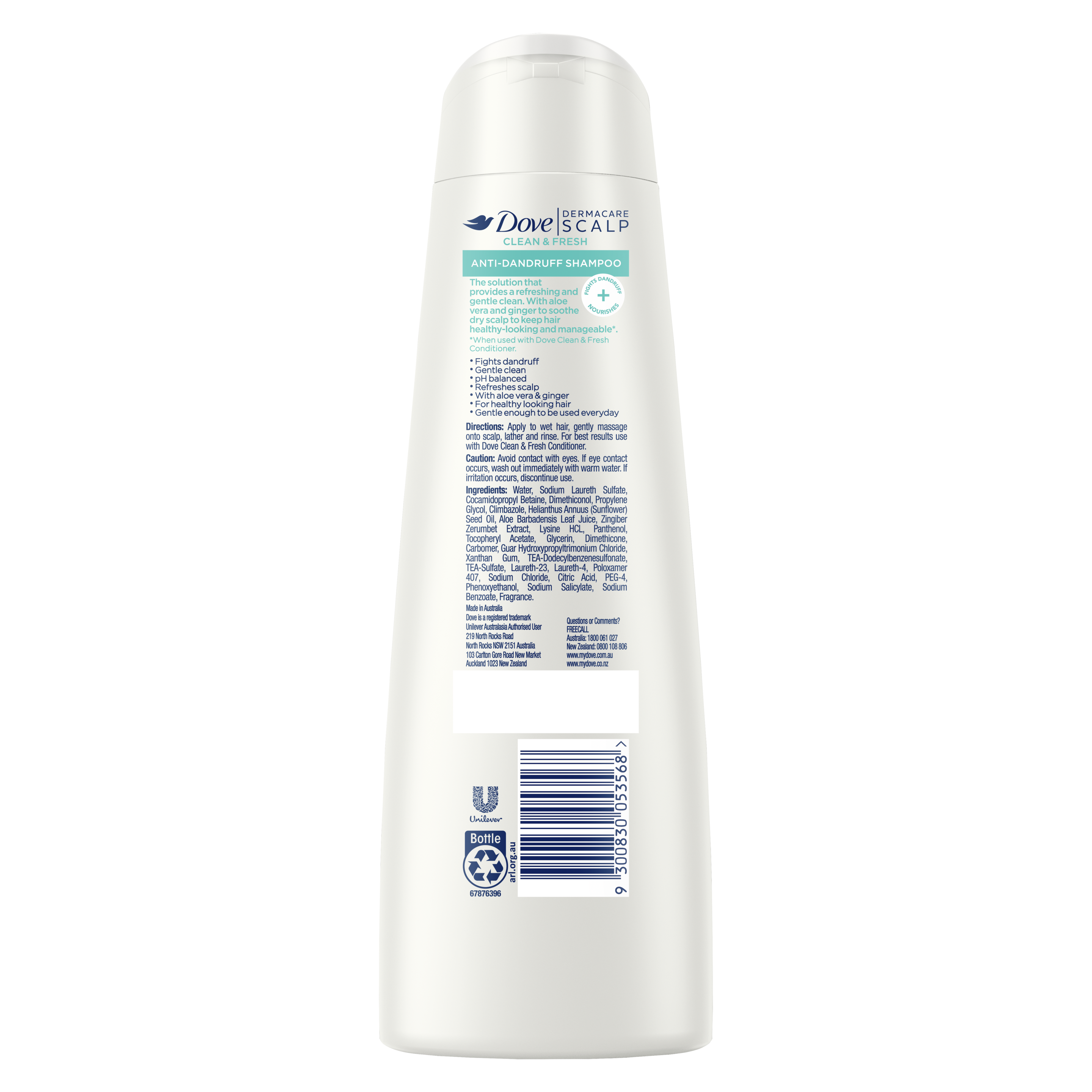 Clean And Fresh Anti Dandruff Shampoo 
The solution that provides a refreshing and gentle clean. With aloe vera and ginger to soothe dry scalp to keep hair healthy-looking and manageable*. *When used with Dove Clean & Balanced Conditioner.

• Fights dandruff

• Gentle clean

• pH balanced

• Refreshes scalp

• With aloe vera & ginger

• For healthy looking hair 

• Gentle enough to be used everyday


Dove Anti Dandruff Shampoo refreshes and soothes scalp dryness. With Aloe Vera and ginger.
Directions: Apply to wet hair, gently massage onto scalp, later and rinse.
At Dove, we are dedicated to providing intense nourishment solutions for hair. We believe that if you want to achieve real results, you need real care that works hard each time you use it. That is why we create our products to provide instant results for a nourished and beautiful hair.
Sometimes, little flakes on the shoulders can make us feel self-conscious and seek for the use of harsh anti-dandruff products. Harsh anti-dandruff shampoos and conditions can take away your scalp's nutrients and your hair's moisture balance, making it dry and dull. The new Dove Dermacare Scalp series helps fight dandruff while also soothing your dry scalp to keep your hair looking beautiful. 
At Dove, we believe no young person should be held back from reaching their full potential. However, low body confidence and anxieties over appearance stop young people being their best selves, affecting their health, friendships and even performance at school.
For more than 10 years, we've been helping parents, mentors, teachers and youth leaders deliver self-esteem education that's reached more than 20 million young people so far. Join us to help reach even more. 


Apply to wet hair, gently massage onto scalp, later and rinse.


Pair with Dove Clean and Fresh Anti Dandruff Conditioner. 

 When it comes to your body, love the one you're with
Beauty is an all-ages show