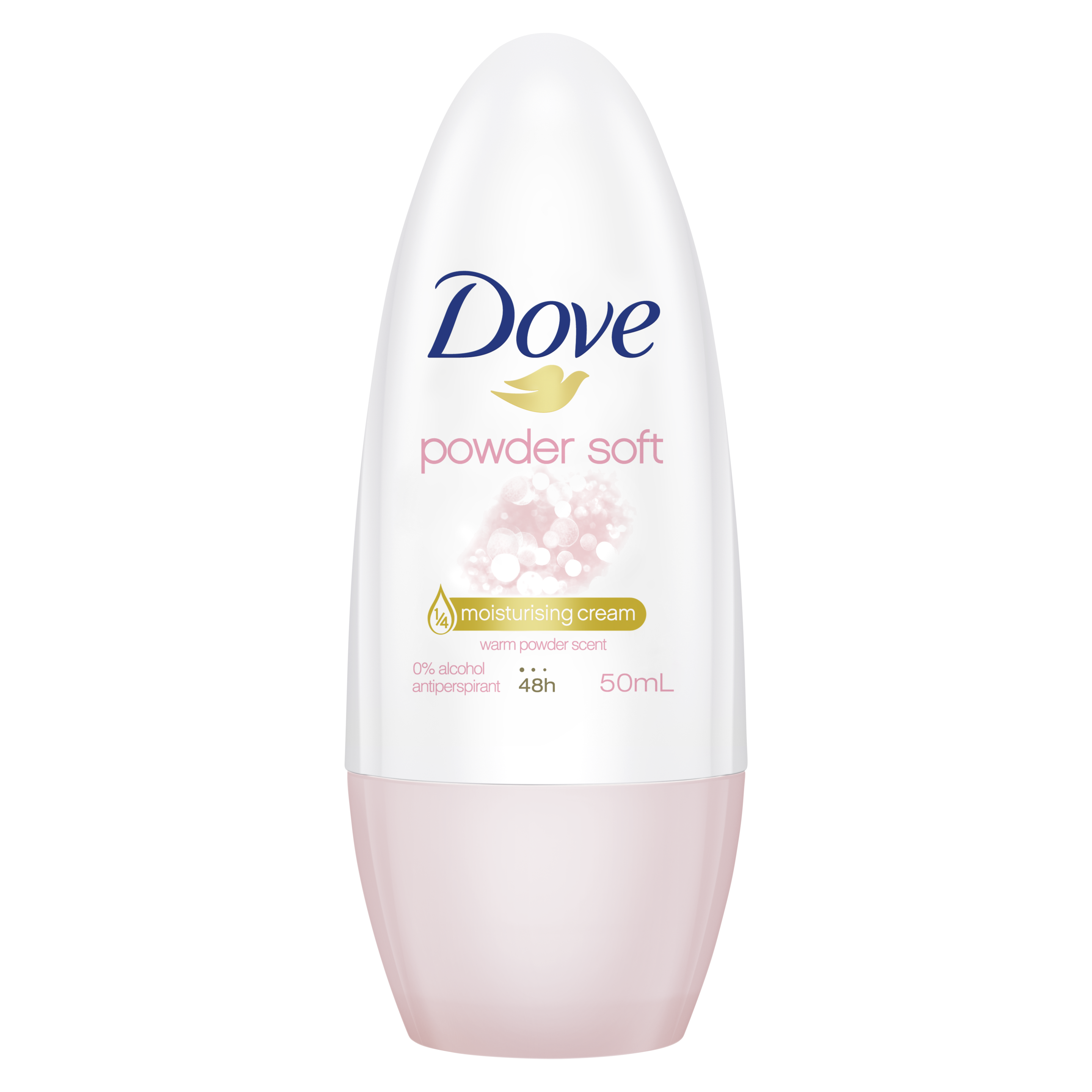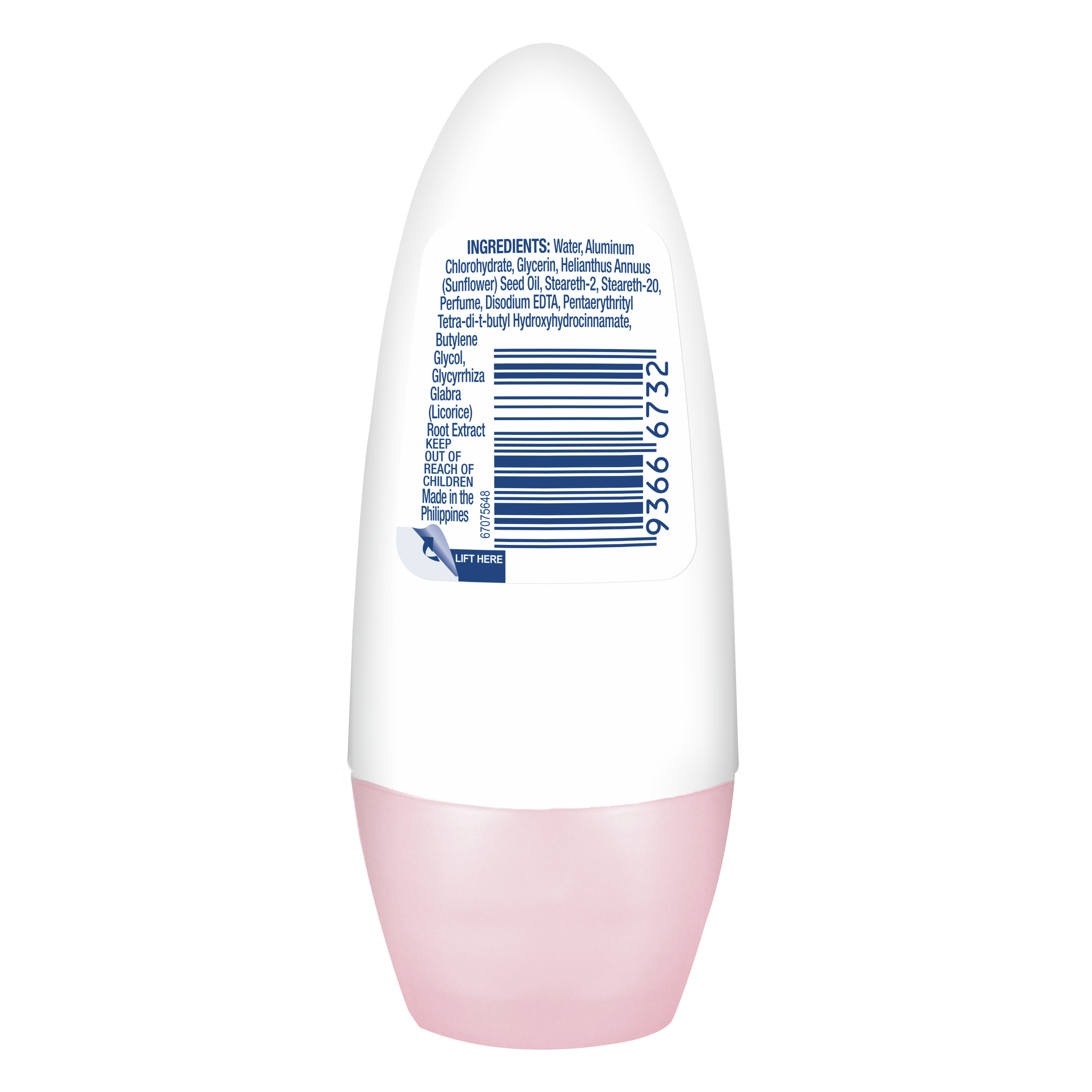 Antiperspirant Roll on Powder Soft 
Enjoy the feeling of soft underarm skin and a comforting powdery scent with Dove Antiperspirant Roll on Powder Soft.

• Soft as powder – feels good to use

• Controls perspiration for up to 48 hours

• Contains ¼ moisturising cream for beautifully soft and smooth underarms

• 0% alcohol formula to help reduce skin irritation

• Gorgeous floral baby powder scent

• Helps delicate underarm skin to recover from irritation caused by shaving


What do silk, velvet and fur have in common? They're all so soft we can't help but stroke them, right? There's just something about softness that is so comforting and irresistible. If you're the kind of person who takes a moment to touch something soft for that tiny bit of pleasure, Dove Antiperspirant Roll on Powder Soft is for you. The warm powdery scent is just as comforting and, with its delicate floral scent of peonies and freesias, you'll be reminded of that gorgeous baby powder smell we all know and love.

And Dove Antiperspirant Roll on Powder Soft isn't just about feeling soft; it also helps your underarm skin to be soft too, thanks to its ¼ moisturising cream and a 0% alcohol formula to help reduce irritation after shaving.

The roll-on antiperspirant deodorant is so easy to use, it glides onto your skin and gives you that little moment of comfort every morning, even if there's no silk, velvet or fur in sight. 


Water, Aluminum Chlorohydrate, Glycerin, Helianthus Annuus (Sunflower) Seed Oil, Steareth-2, Steareth-20, Fragrance, Disodium Edta, Pentaerythrityl Tetra-Di-T-Butyl Hydroxycinnamate, Tocopheryl Acetate, Glycyrrhiza (Licorice) Rooy Extract, Butylene Glycol.


For freshness that lasts all day: it's simple really – just gently move the rollerball in a circular motion over each underarm to ensure you've covered the area completely.

 When it comes to your body, love the one you're with
Beauty is an all-ages show